Interconnection of Grid and Solar Power at MLR Institute Of Technology Campus
MLR institute of technology, an autonomous, has set up a rooftop solar (RTS) photovoltaic plant of 260-kilowatt' (KWp) capacity. The move is expected to promote best practices of clean energy implementation in scientic institutions. The total plant capacity of 260 KWp has been connected to power grid provided by Telangana State Southern Power Distribution Company Limited (TSSPDCL). Established across two shadow-free building rooftops, it covers an approximate area of 780 Sq.m with 260 KWp of polycrystalline silicon solar panels. When connected to the grid, only the load that exceeds the plant capacity will be drawn from the Electricity Board, thus reducing the energy consumption.
The annual energy generation of the solar plant is estimated to be 3,79,600 units, and the surplus will be to a tune of 10%, which can be returned back to TSSPDCL as per the mutual agreement. The cost of the project is Rs 1.5 crore, and the plant is in operation since 2018. By harnessing renewable energy sources, MLR institute of technology, has not only aimed at reduction of expenditure on energy but also joined the National Action Plan on Climate Change
Street Light Automation At MLRIT Campus
Automation of Street lights Project at MLRIT campus has been successfully completed and installed by Department of Electrical & Electronics Engineering. Projects is working successfully from 18/02/2020. Three modes of control are provided- Time control, Remote control and Manual control.
Fund of Rs 19000/- is provided by MLRIT to Automate Street lights in College Campus.
Team
A Shubhangi rao, Asst Prof MLRIT- Project Coordinator
M.Srinivas Reddy, Assc Prof MLRIT
P Sailesh, Student, 3rd Year
Rakshanda, Student, 3rd Year
Sukumar, Student, 2nd Year
Sathvik, Student, 2nd Year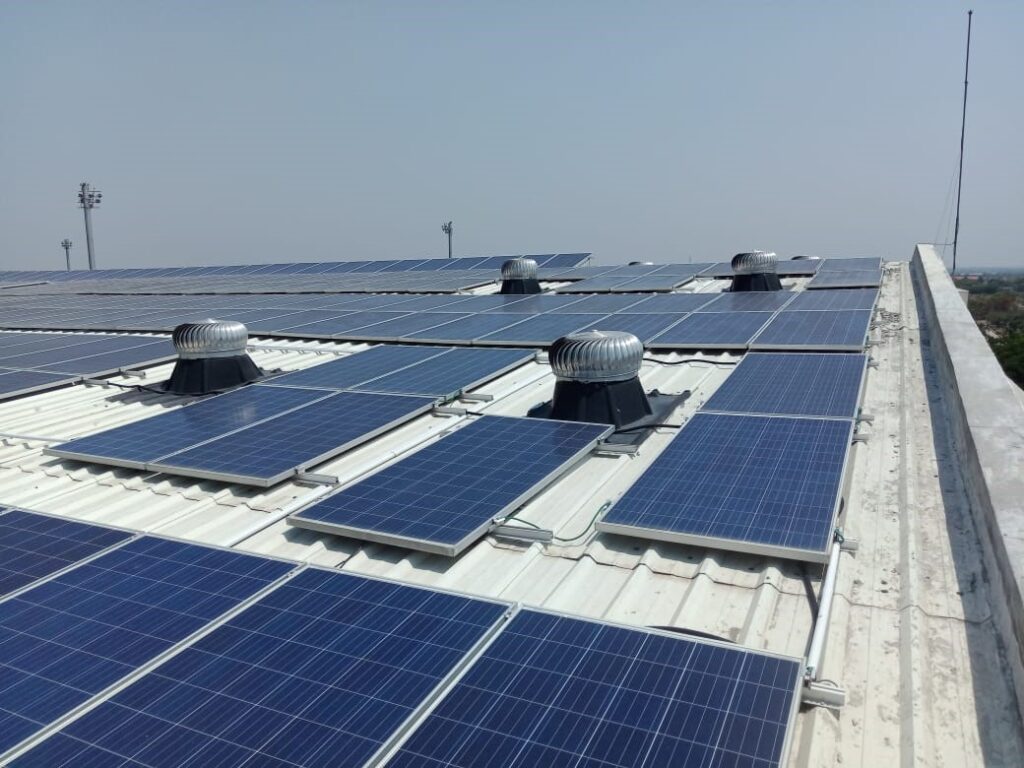 INTERCONNECTION OF GRID AND SOLAR POWER AT MLR INSTITUTE OF TECHNOLOGY CAMPUS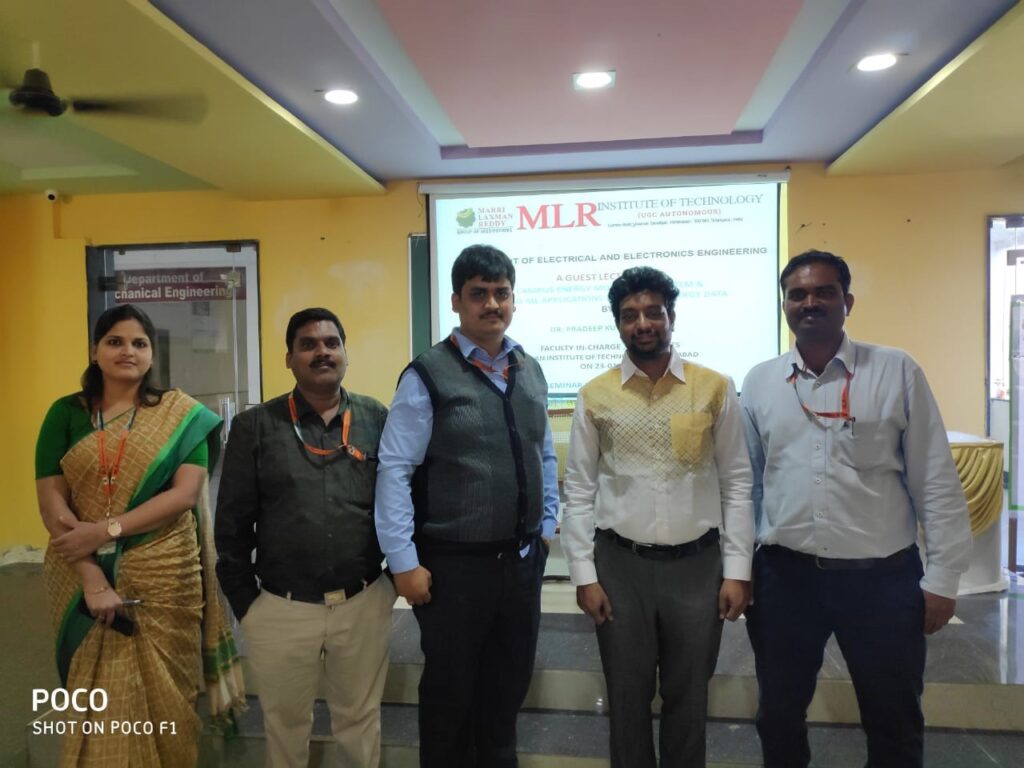 Guest lecture by Dr Y Pradeep Kumar, IIIT Hyderabad on CAMPUS ENERGY MONITORING SYSTEM on 23/01/2020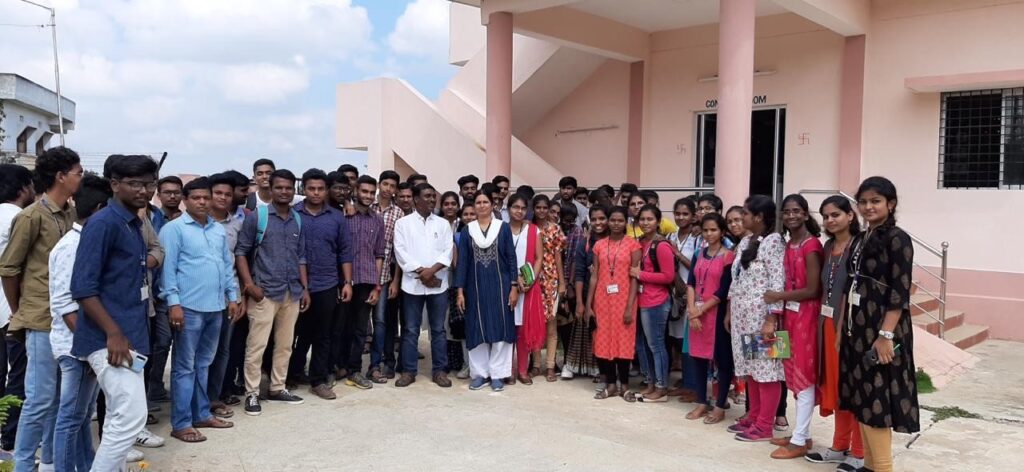 MLR17 batch Industrial visit at 33/11kv substation, dundigal on 01/11/2019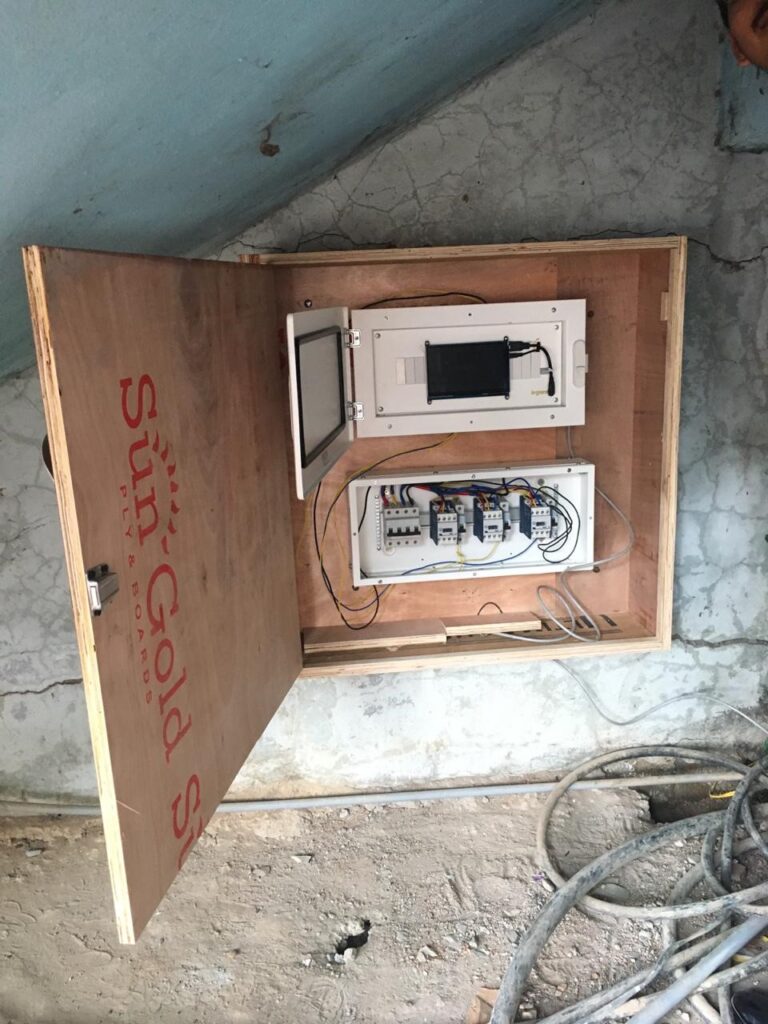 STREET LIGHT AUTOMATION AT MLRIT CAMPUS