Mr.N.Prabhu Kishore, Associate Professor, Department of Mechanical Engineering, MLR Institute of Technology received Faculty Excellence award from Hon. Shri Navin Mittal, IAS Commissioner, Collegiate & Technical Education Govt. of Telangana on eve of Teachers day on 5 th September 2021.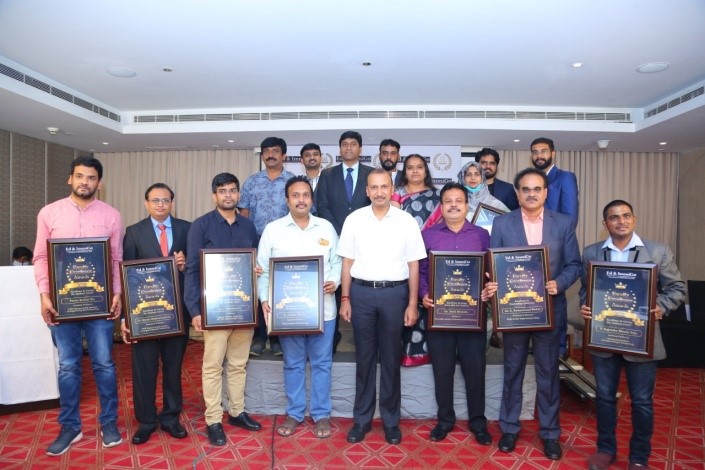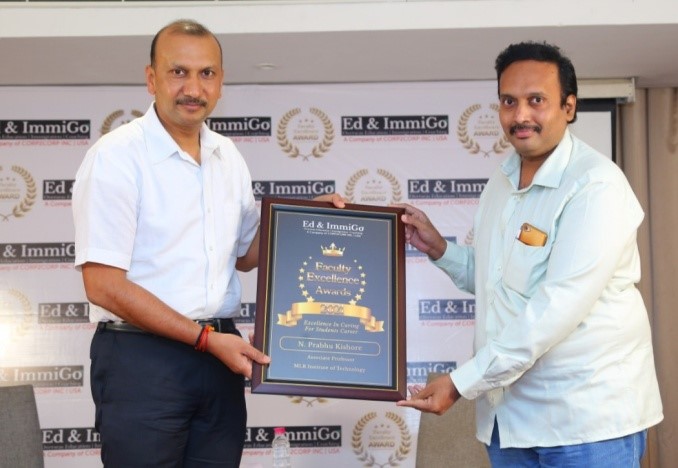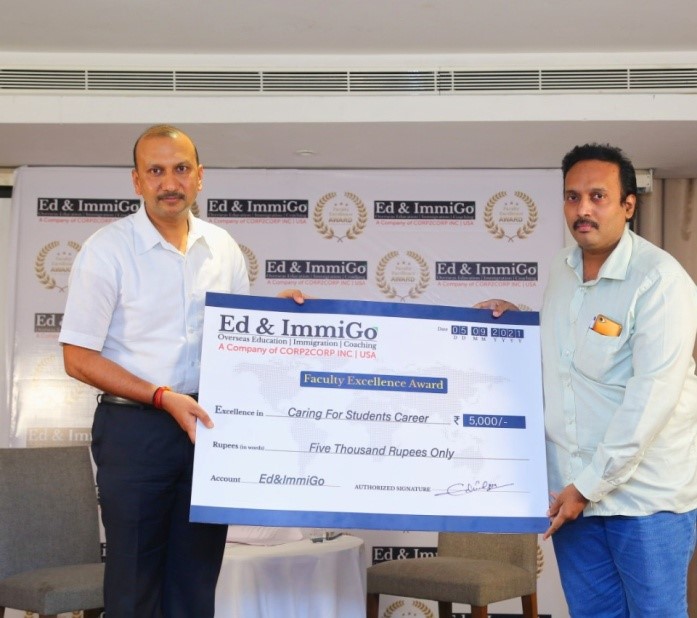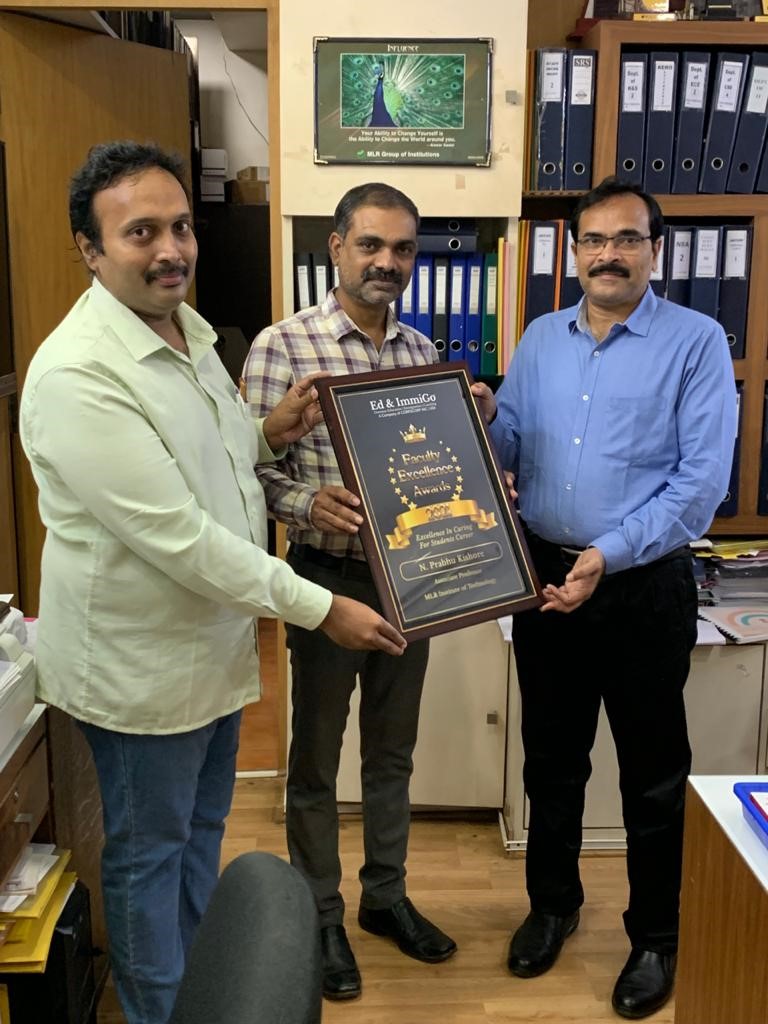 MOOCS COURSE CERTIFICATES OF FACULTY – APRIL / MAY 2020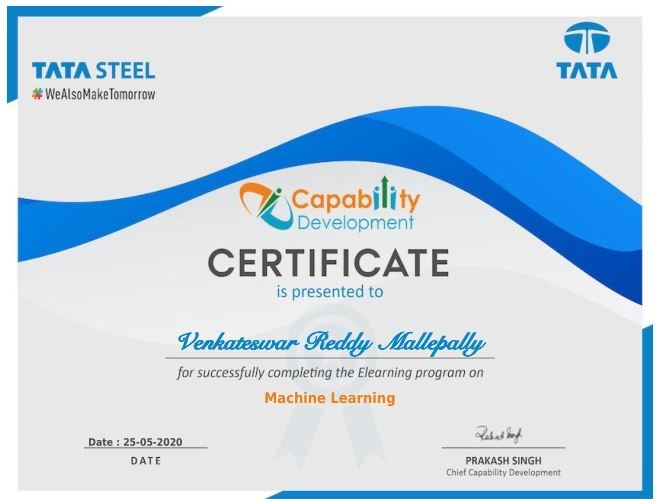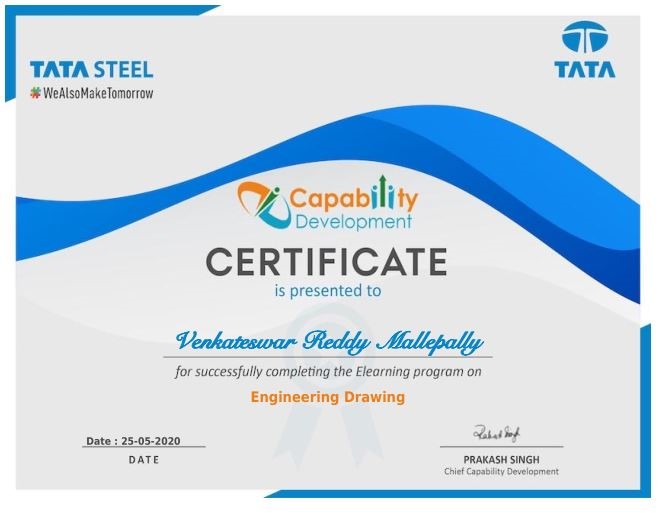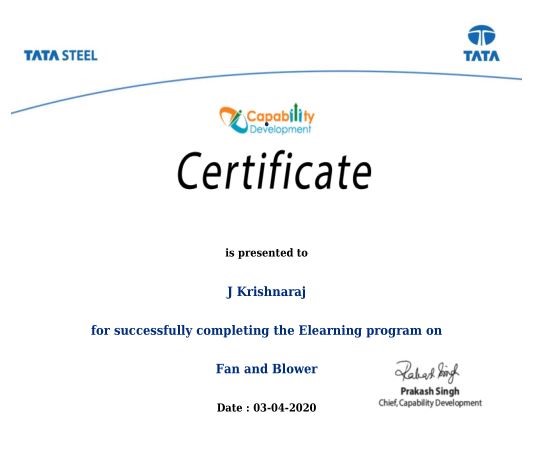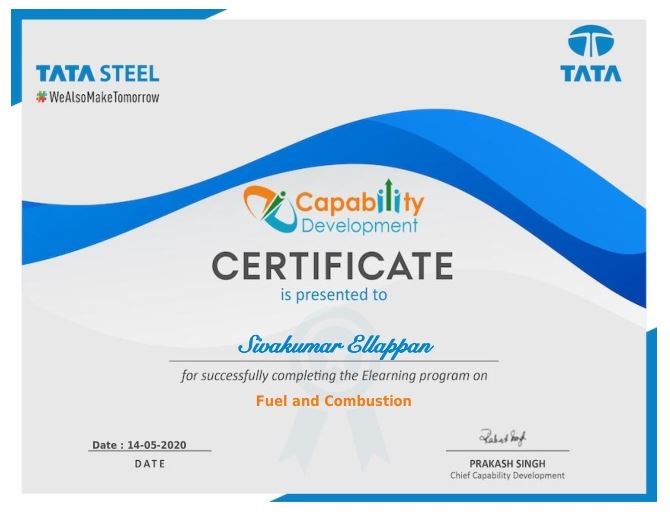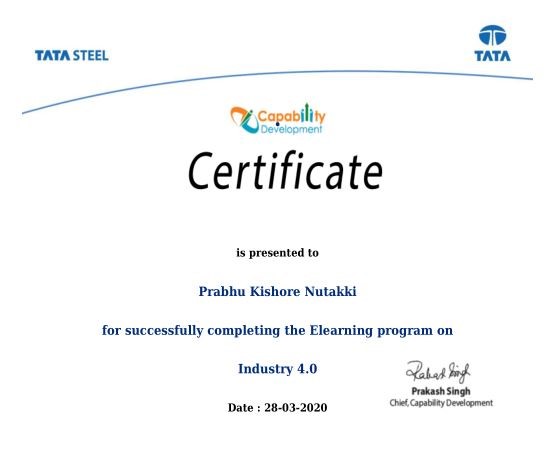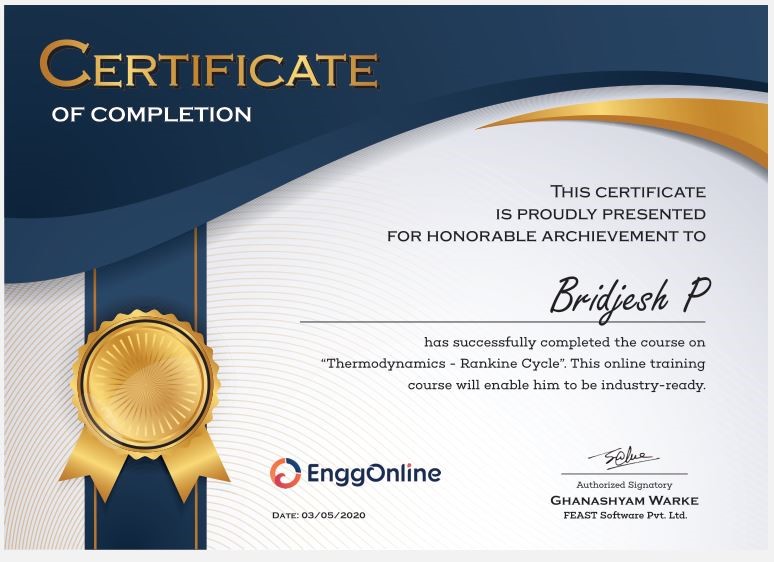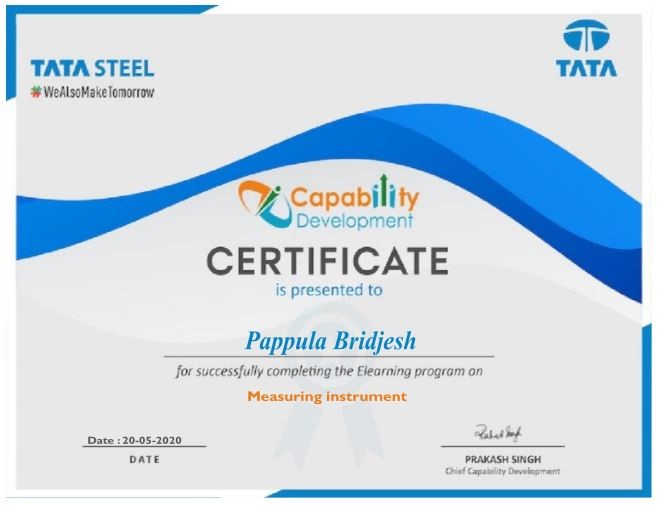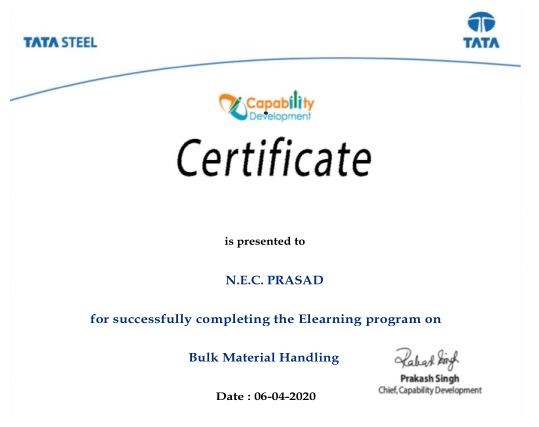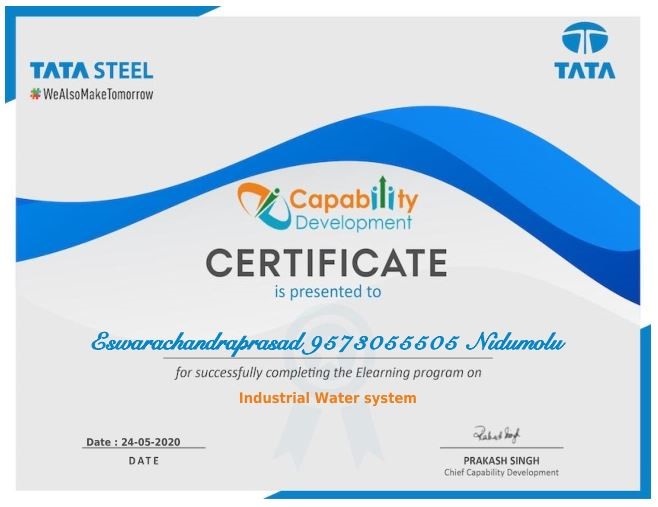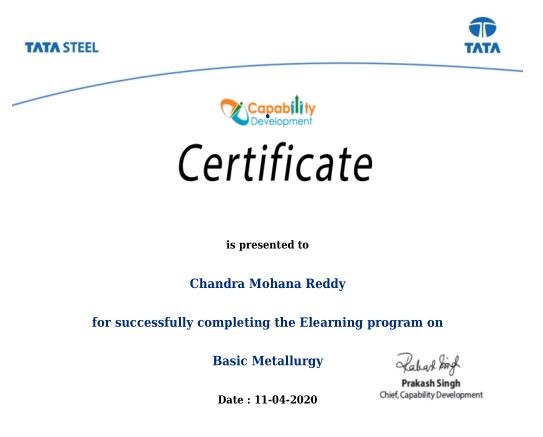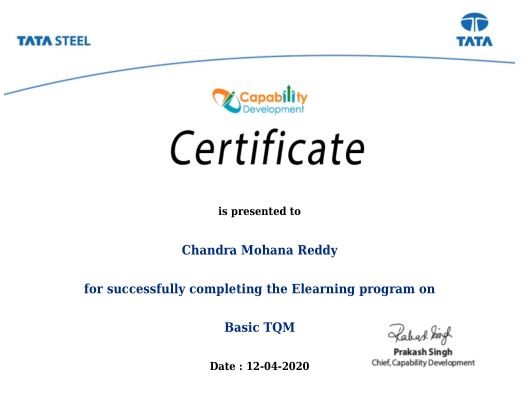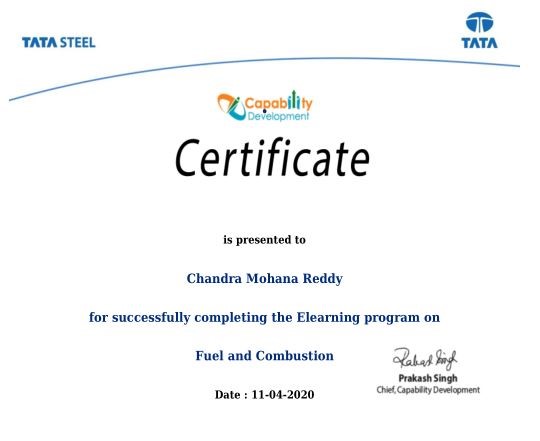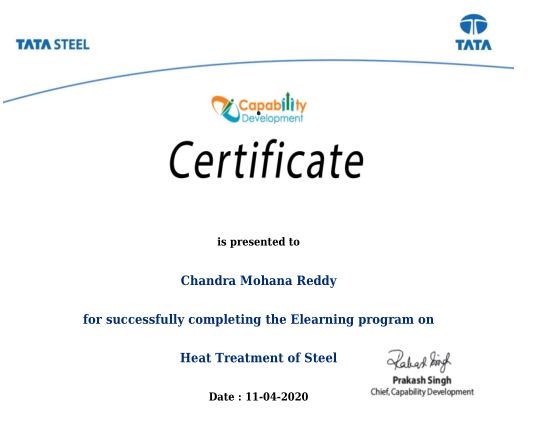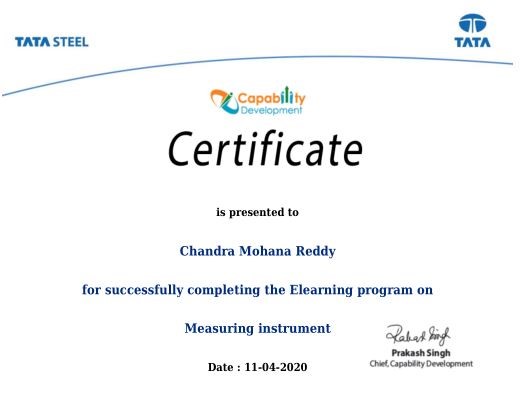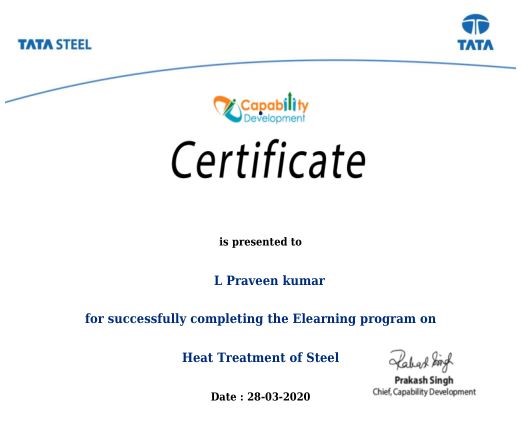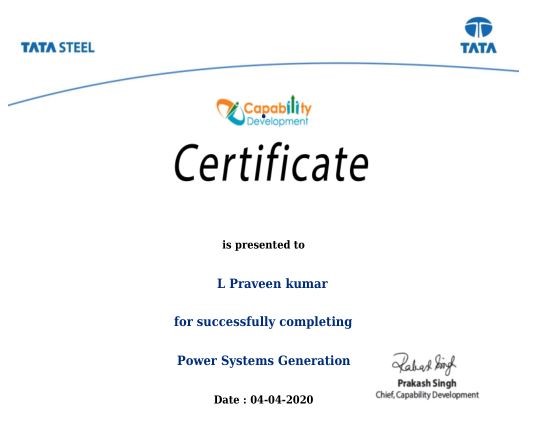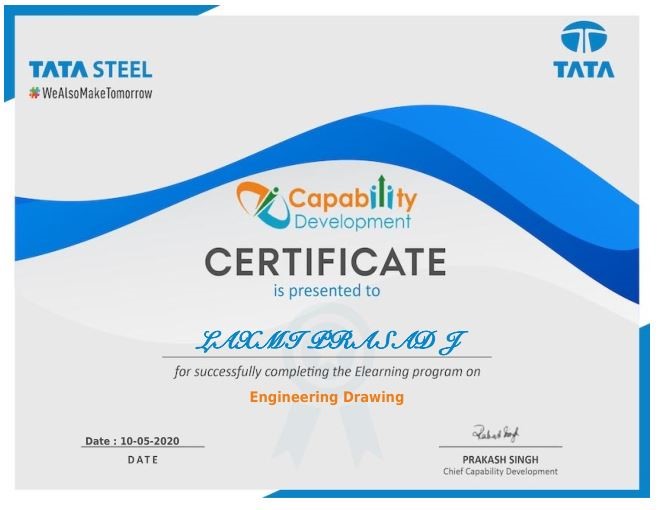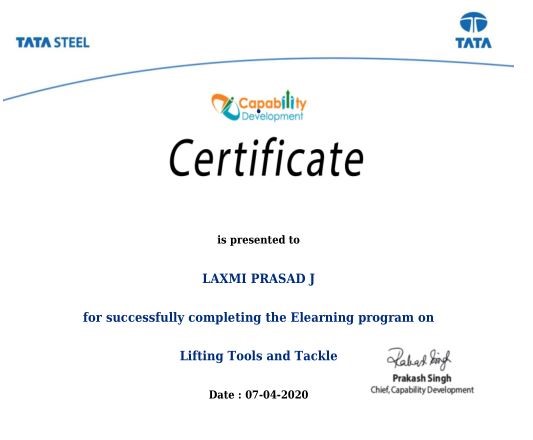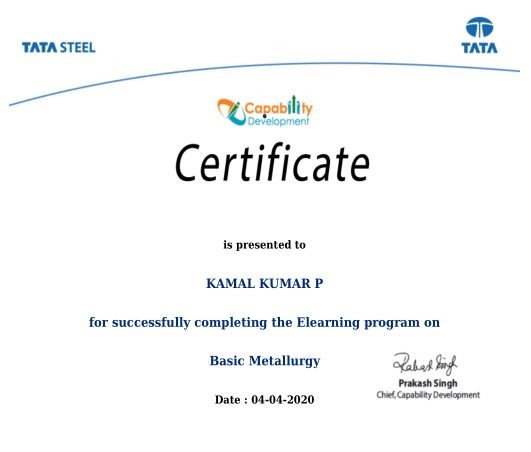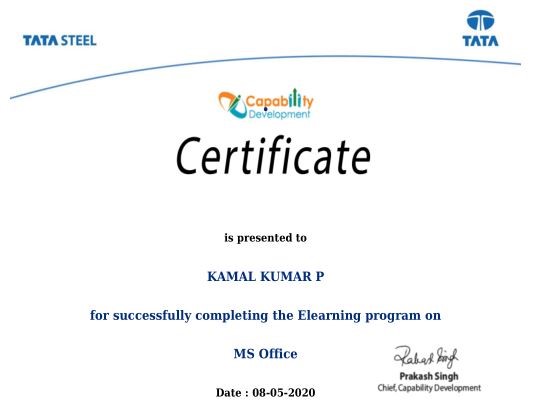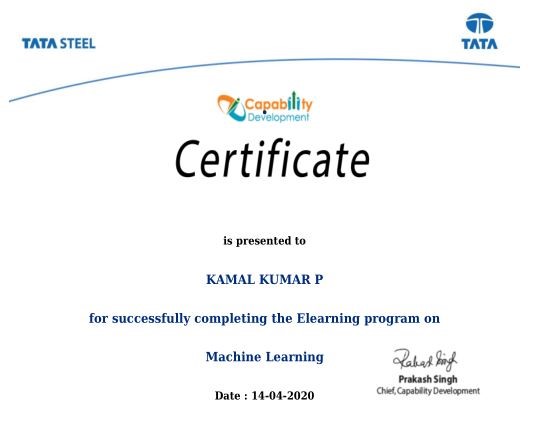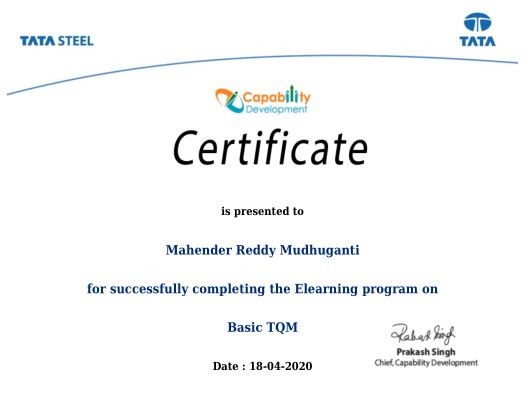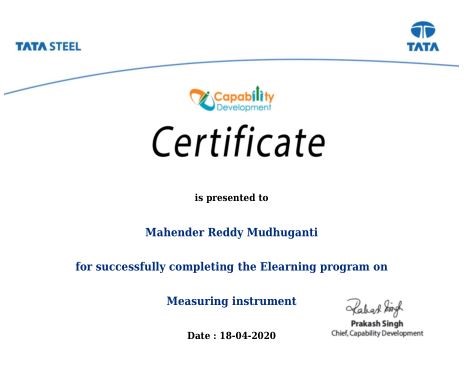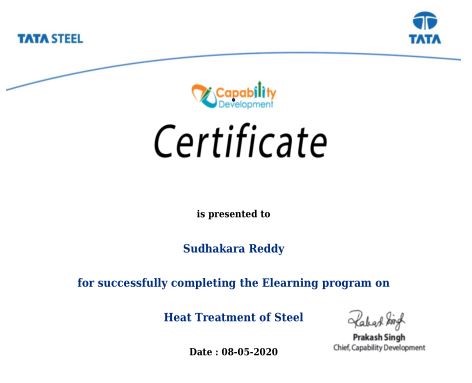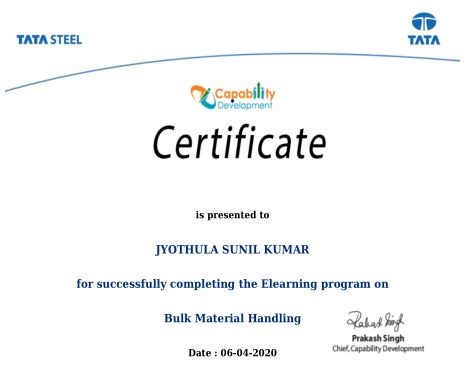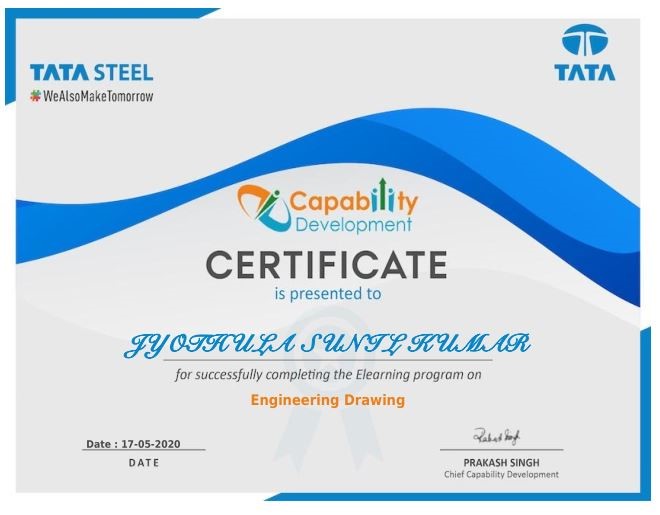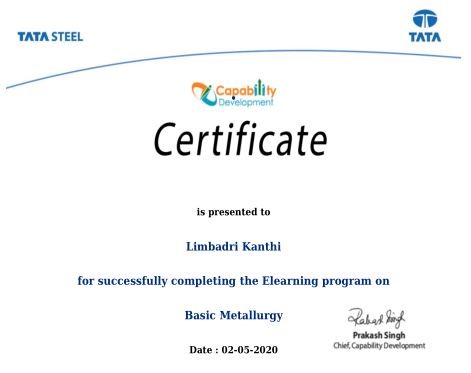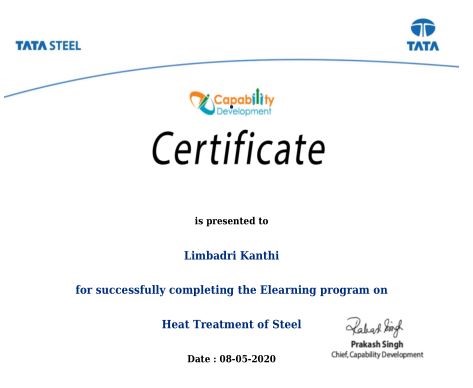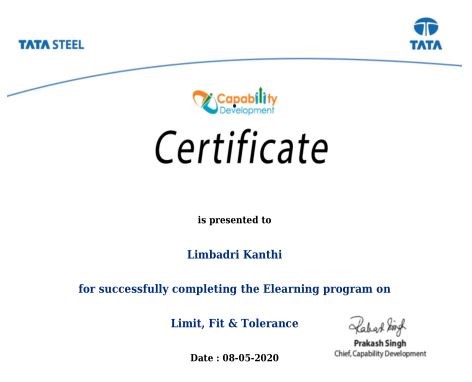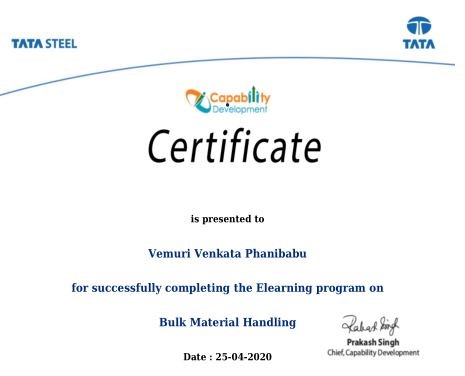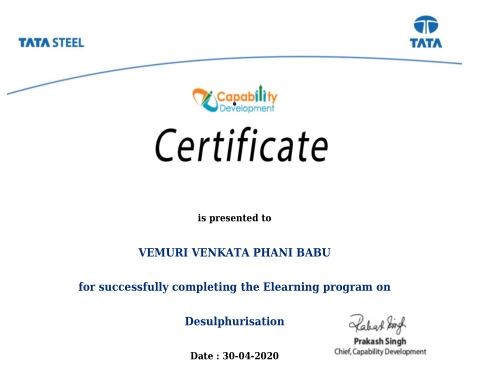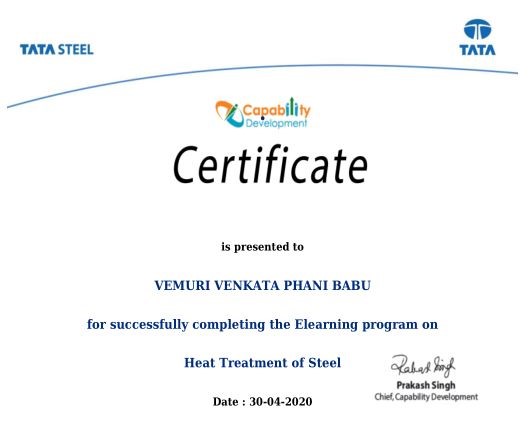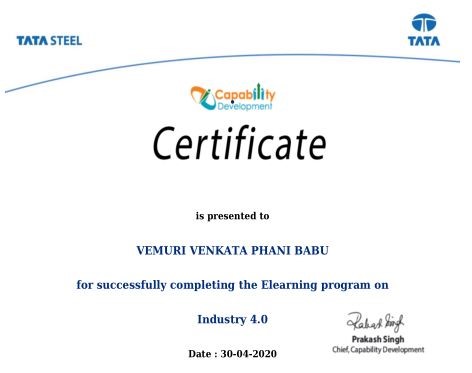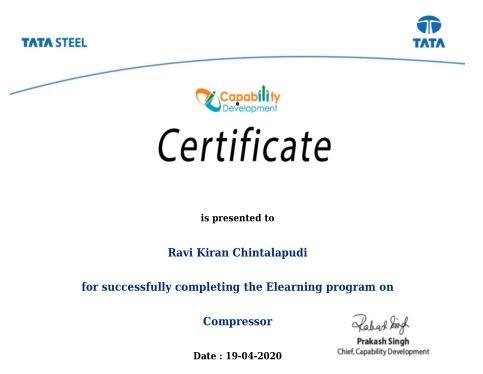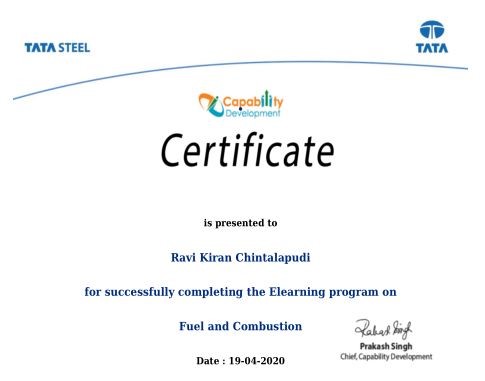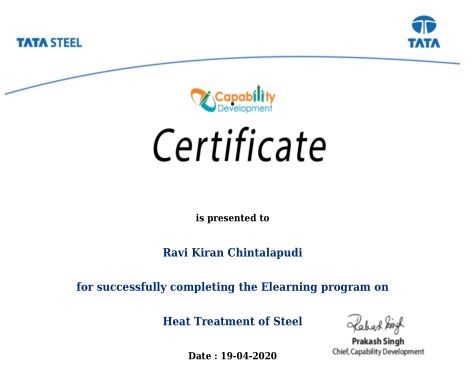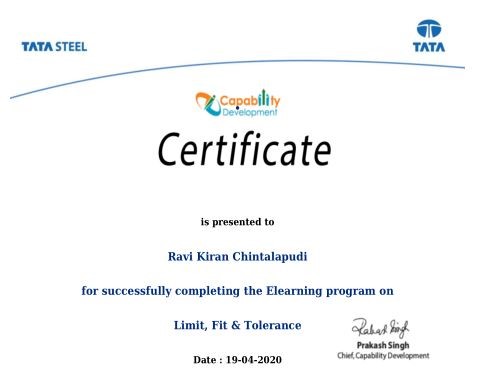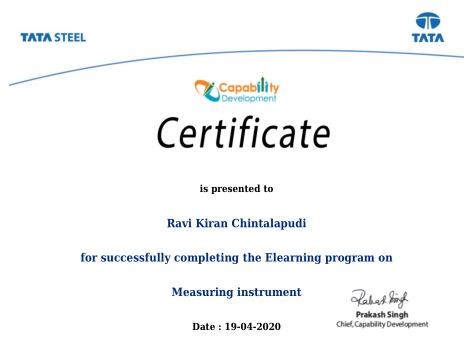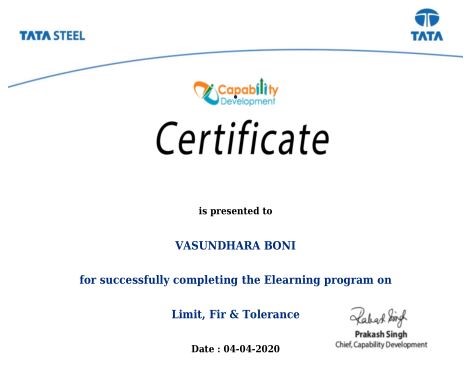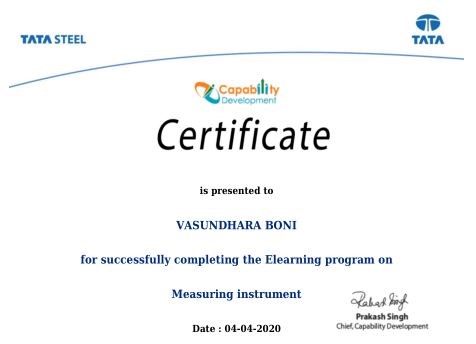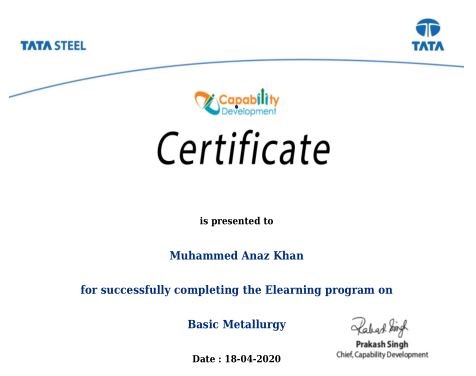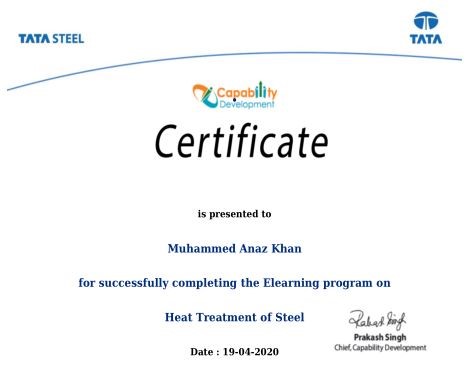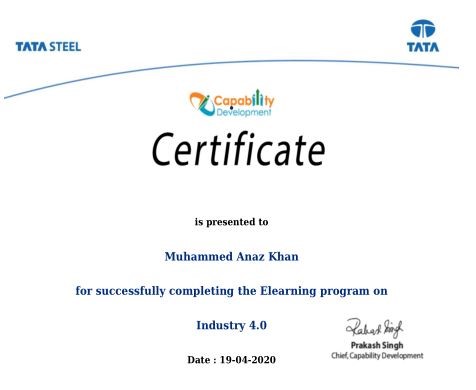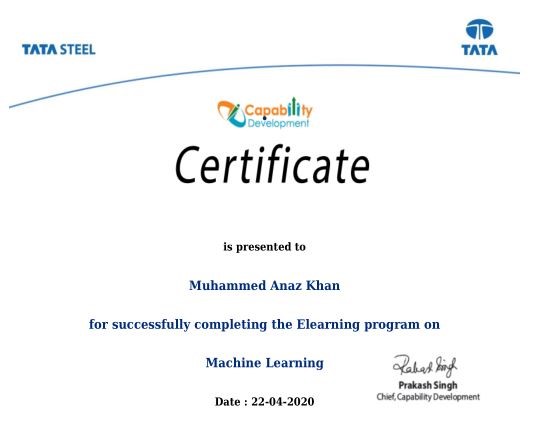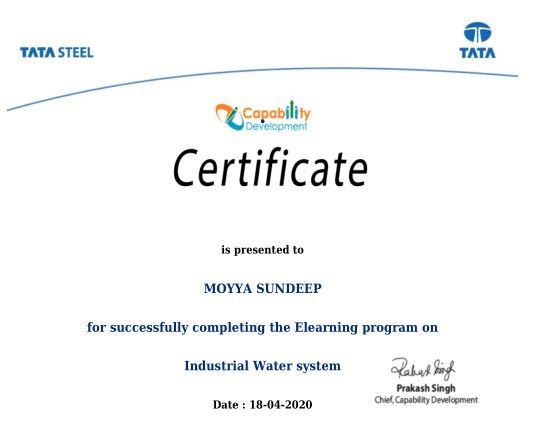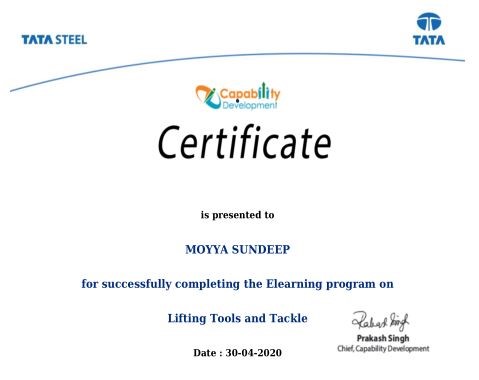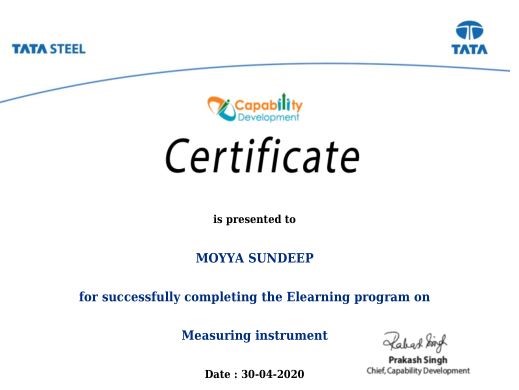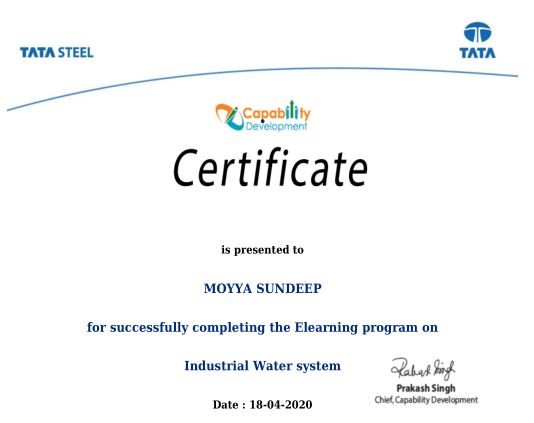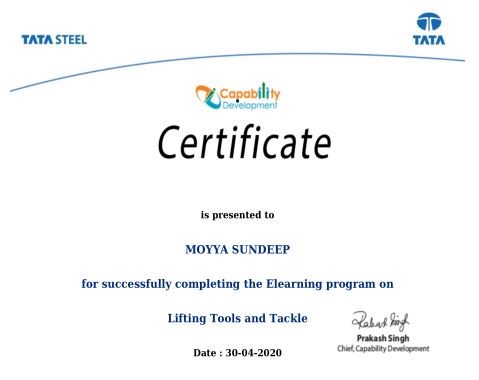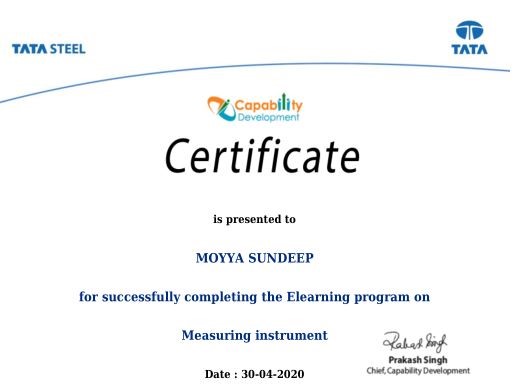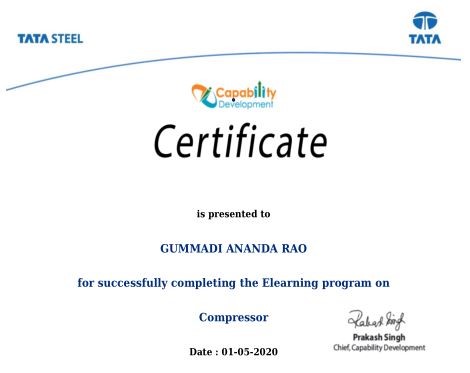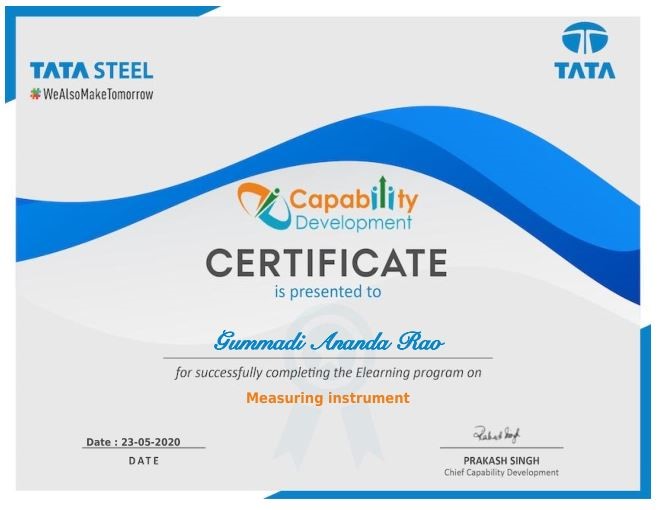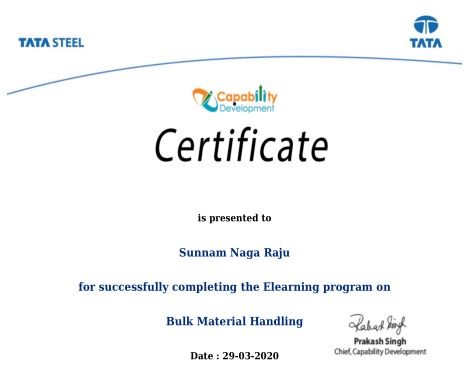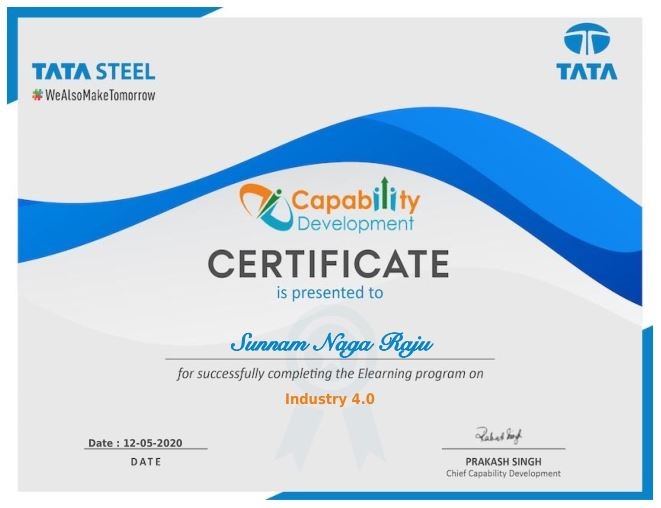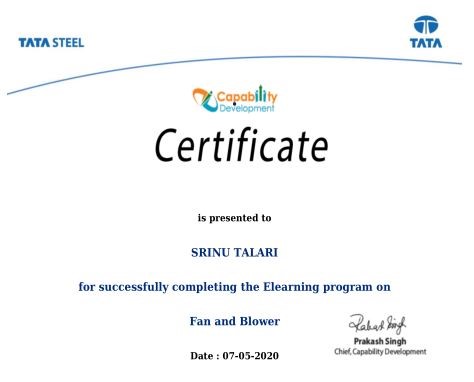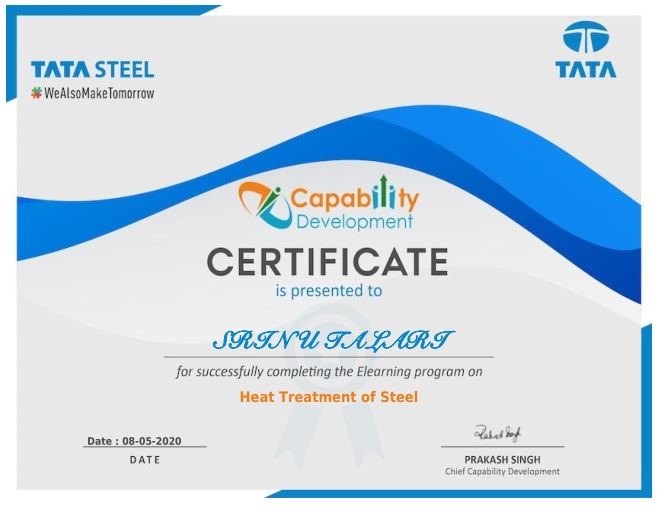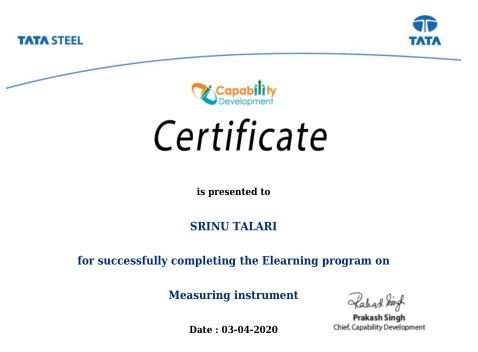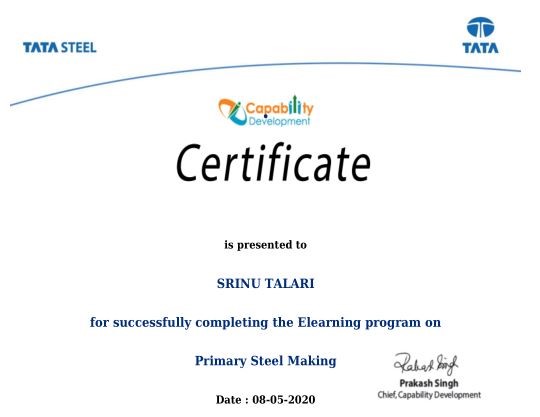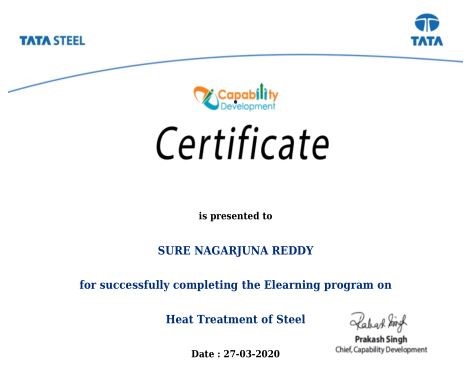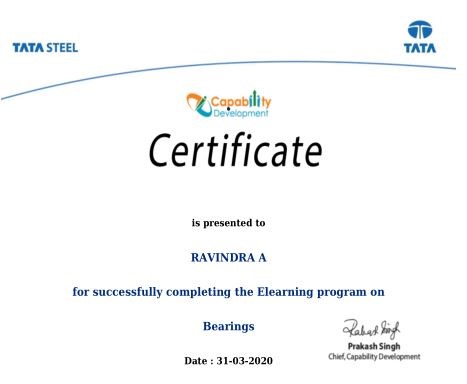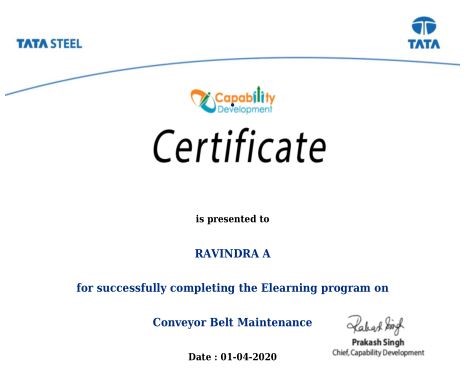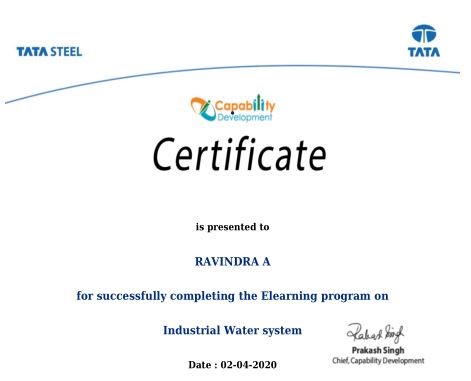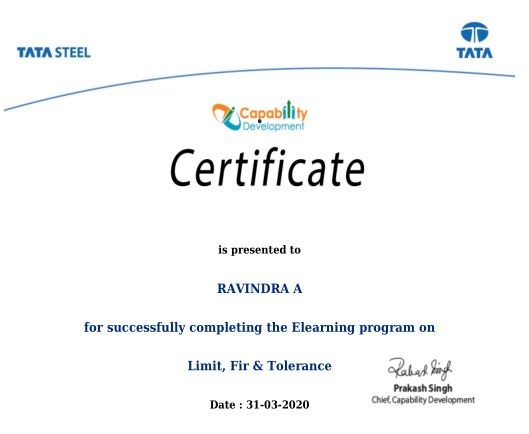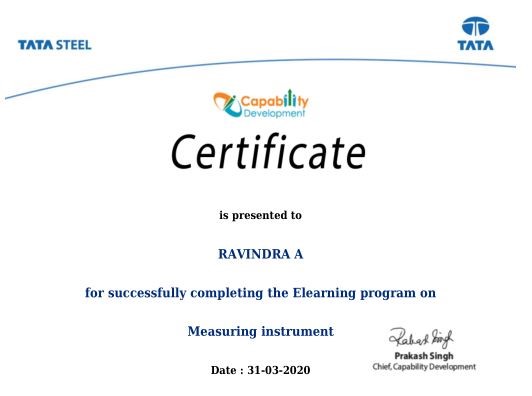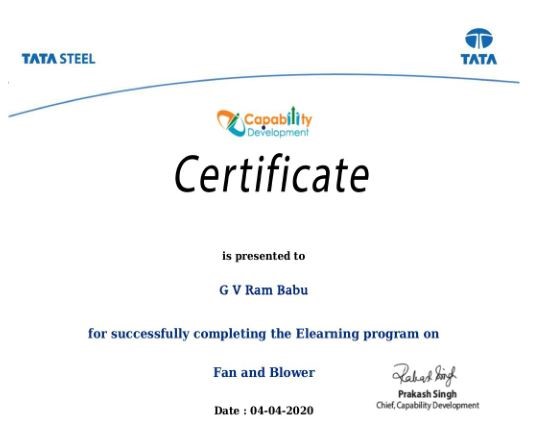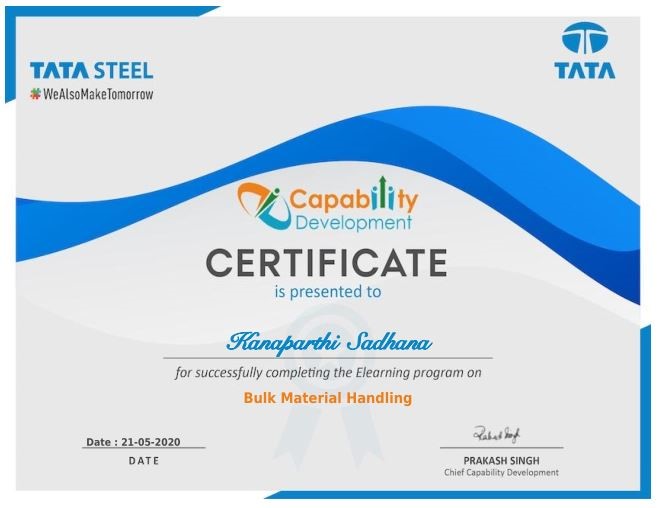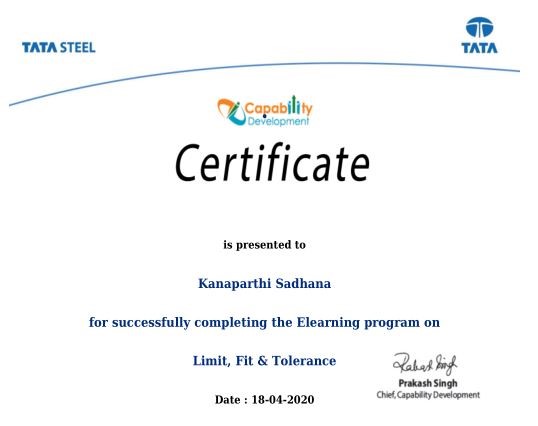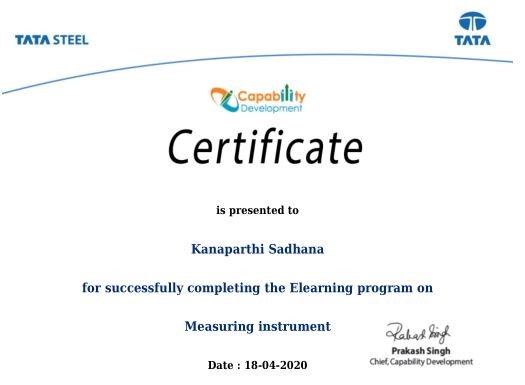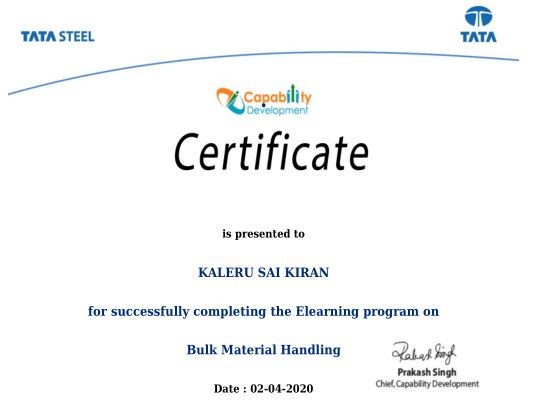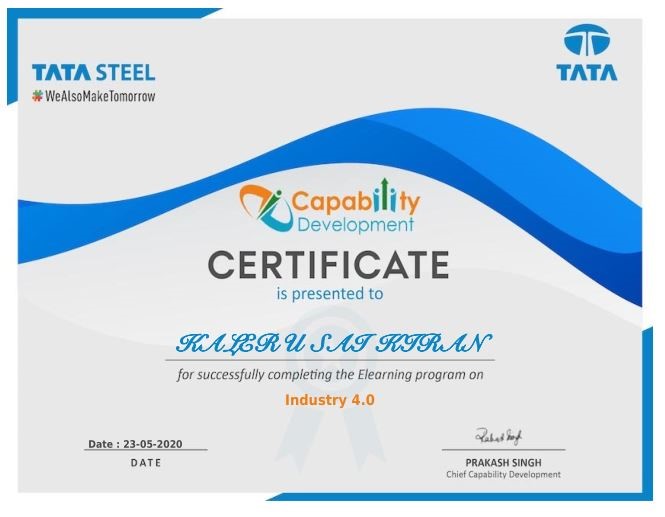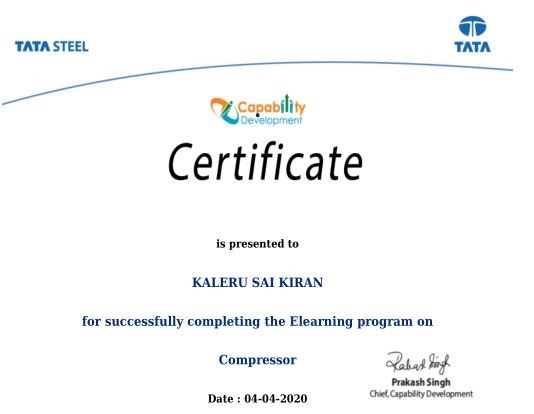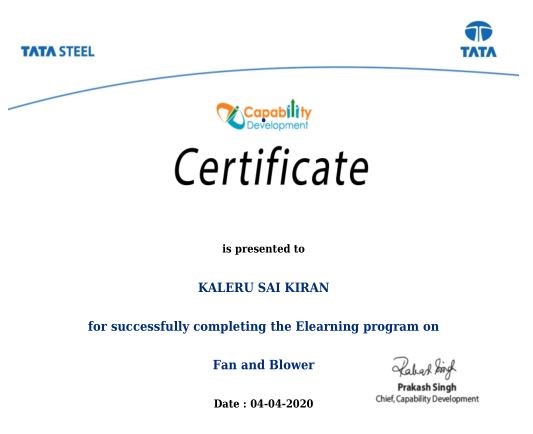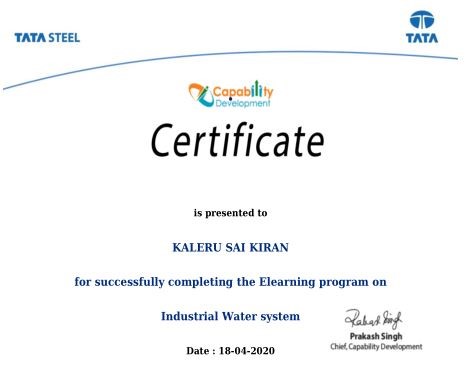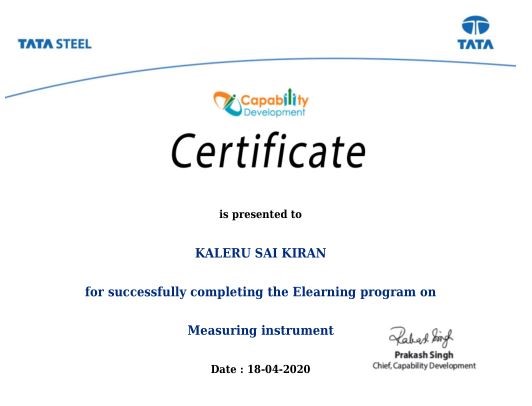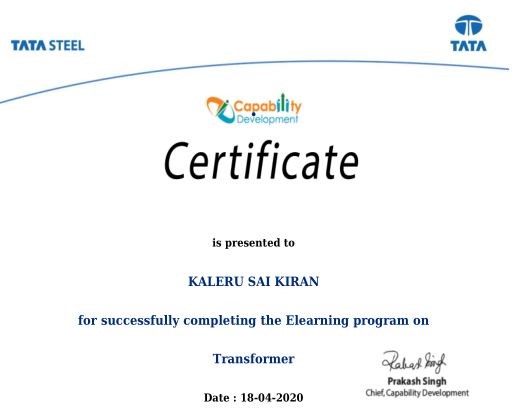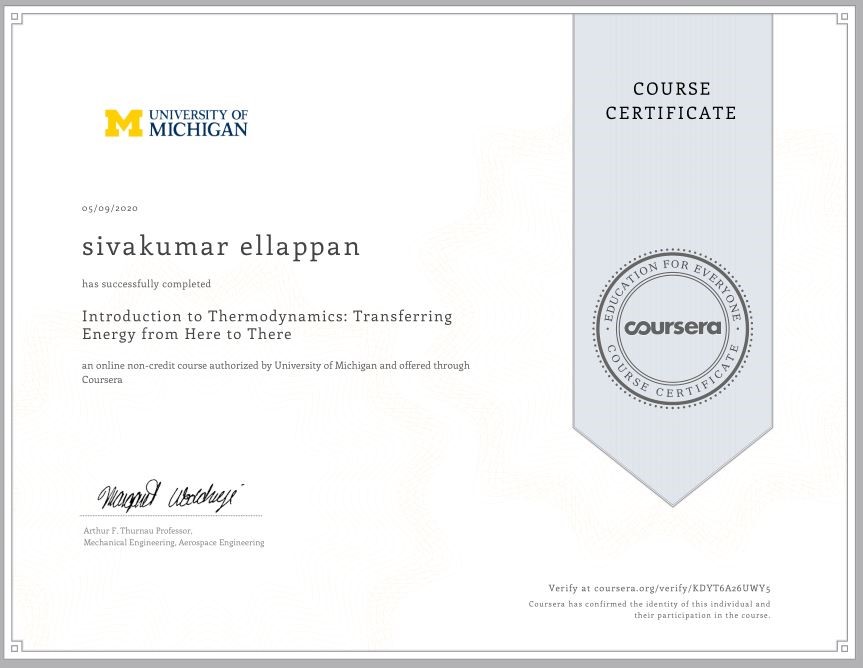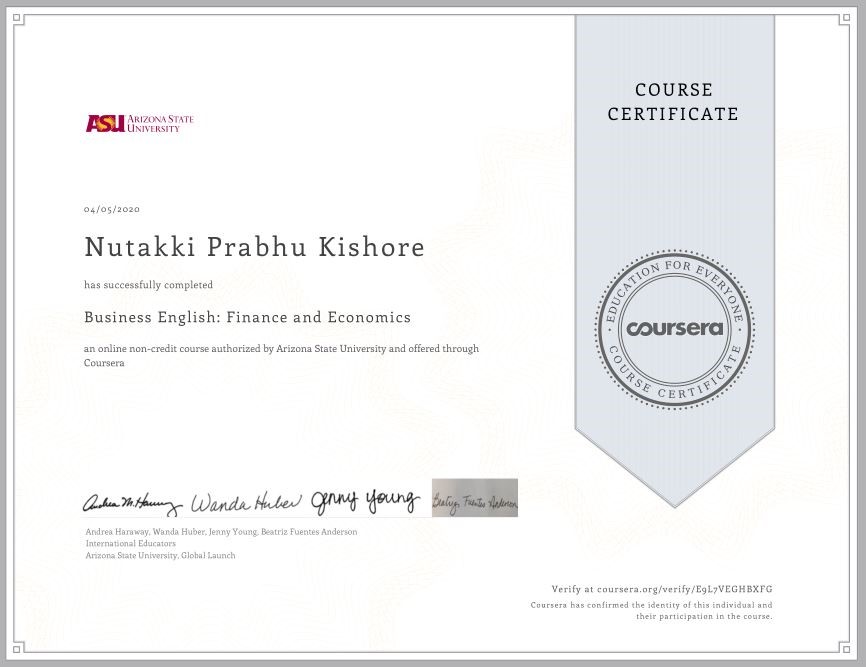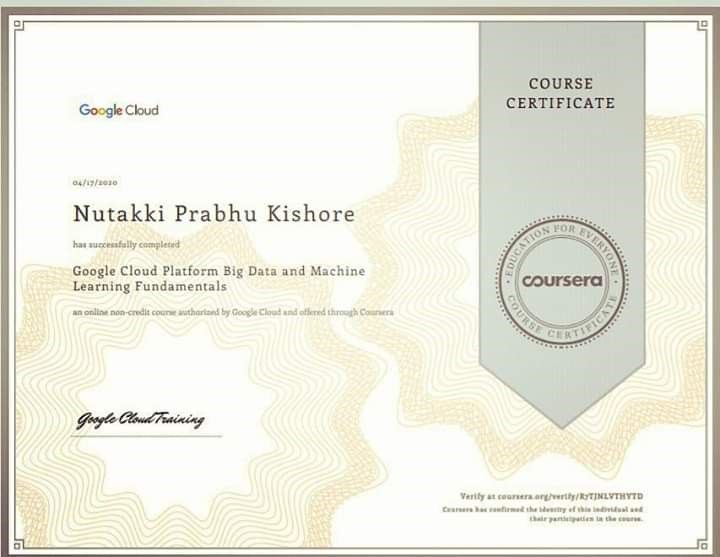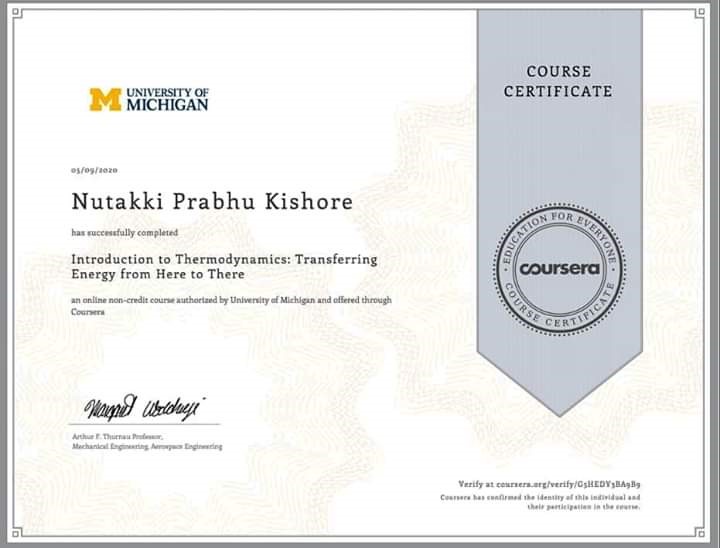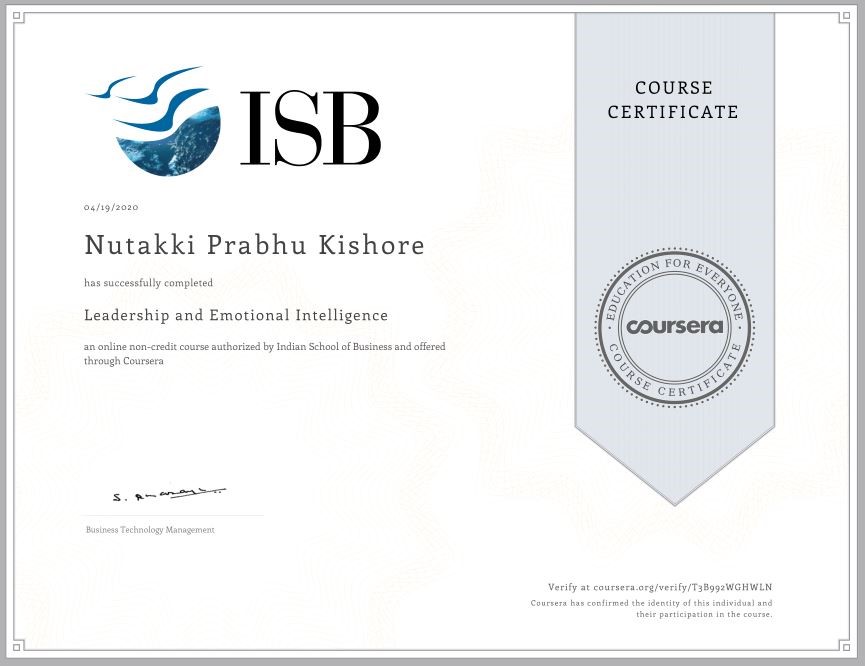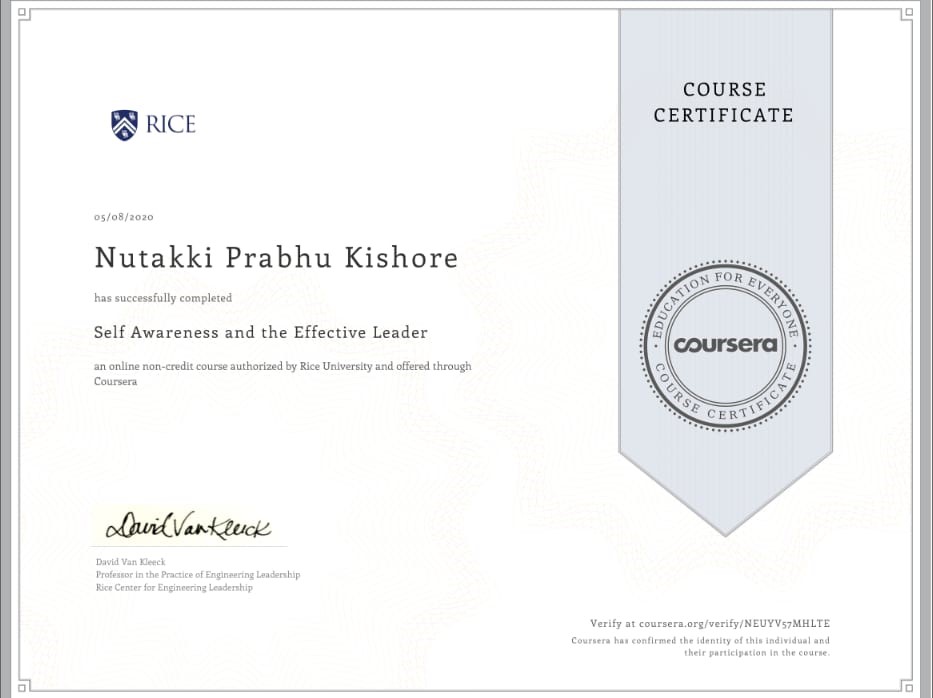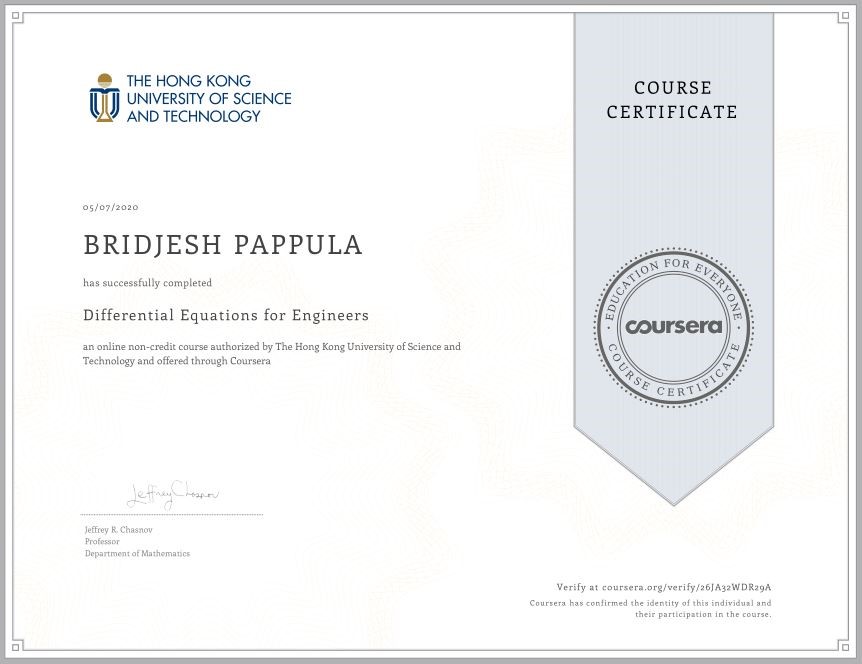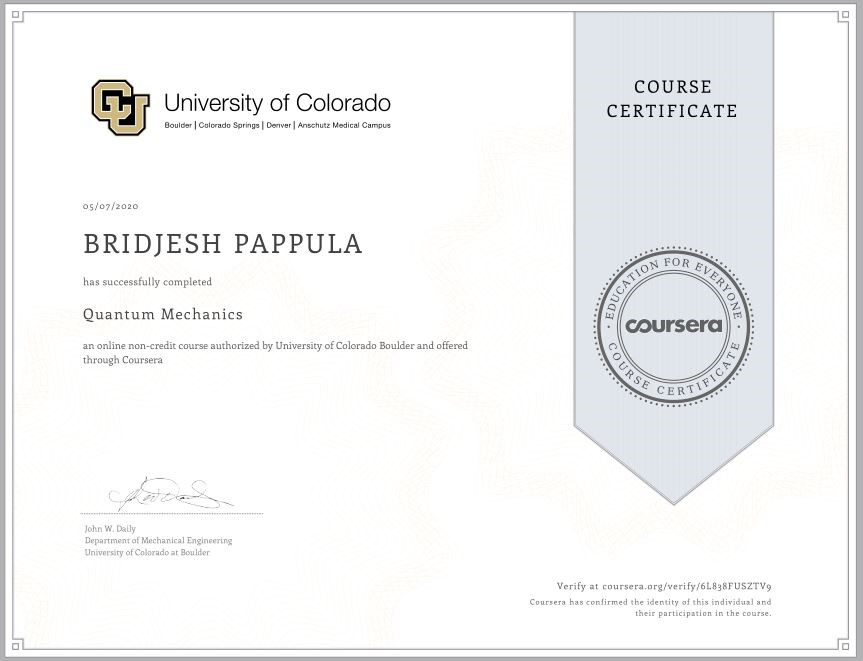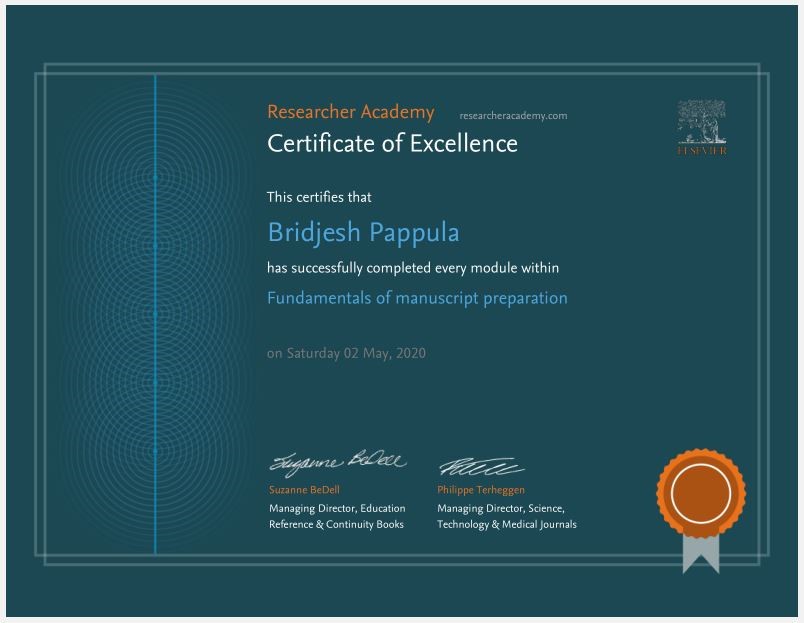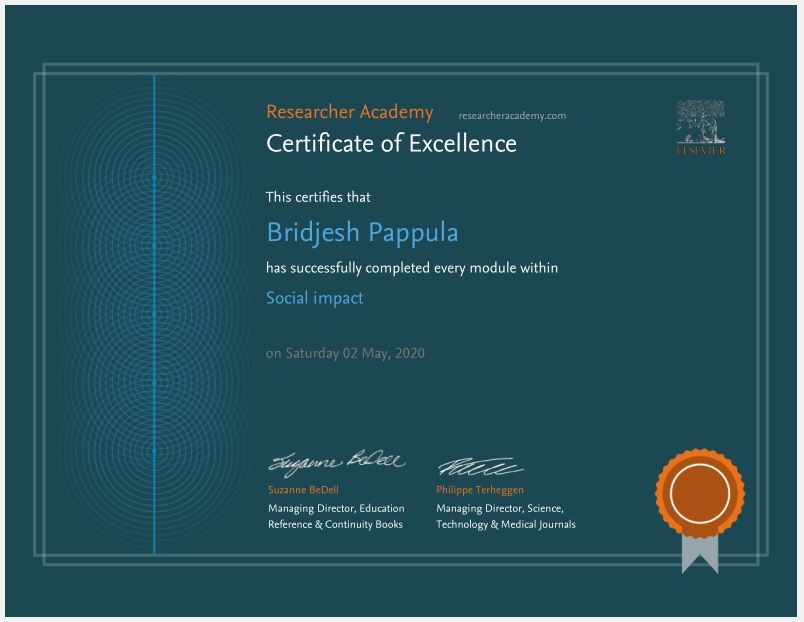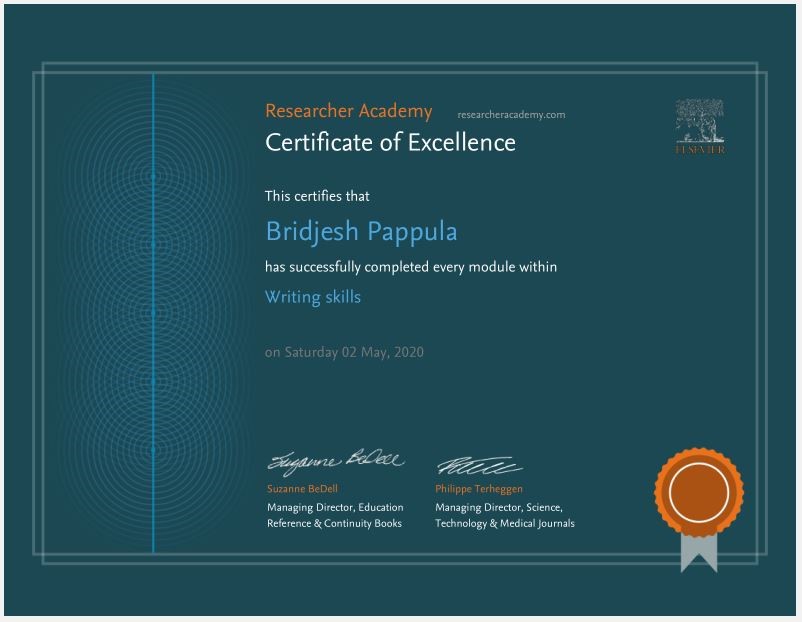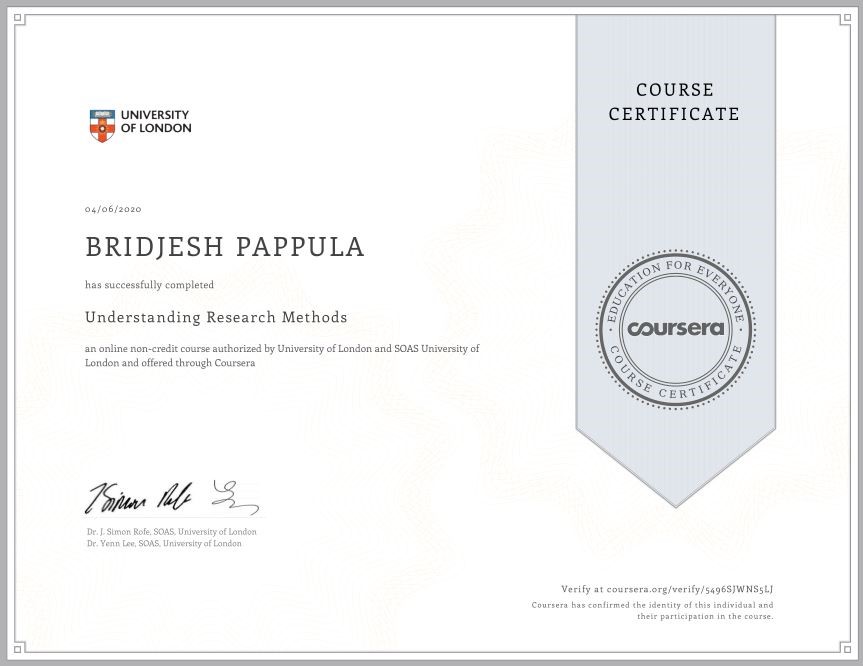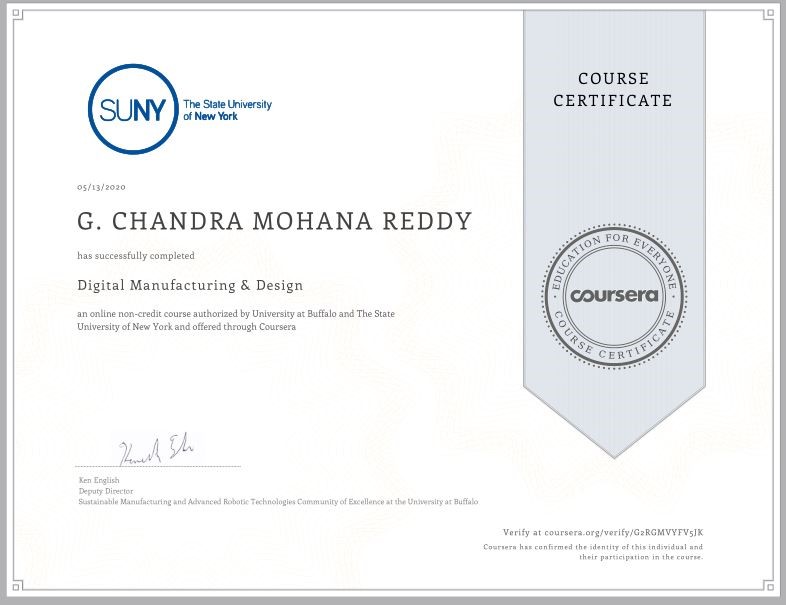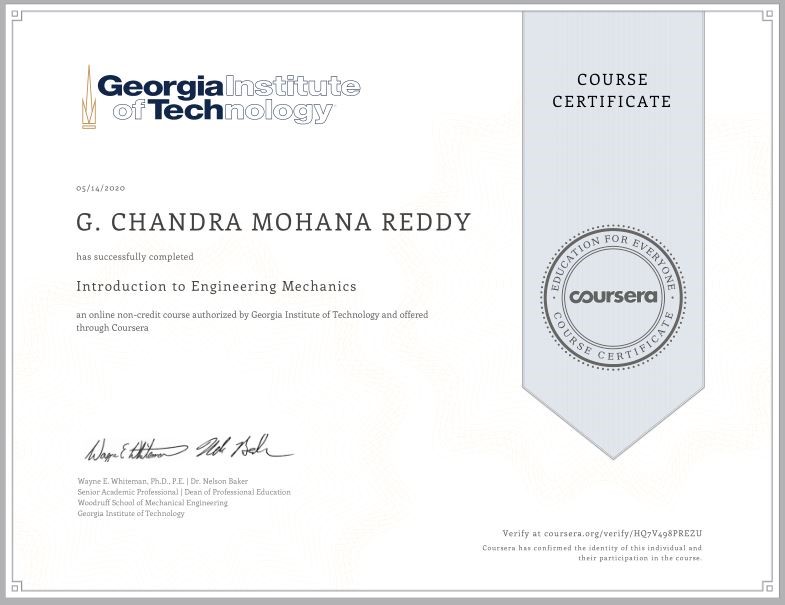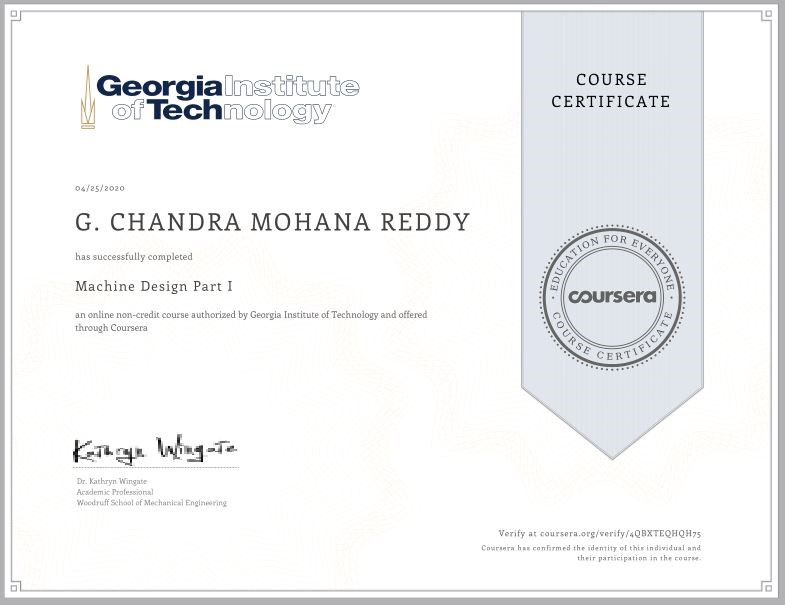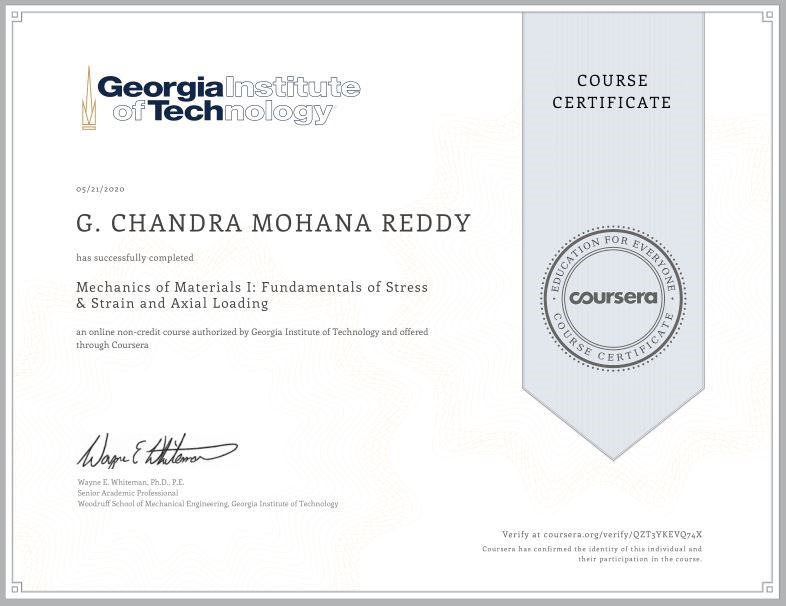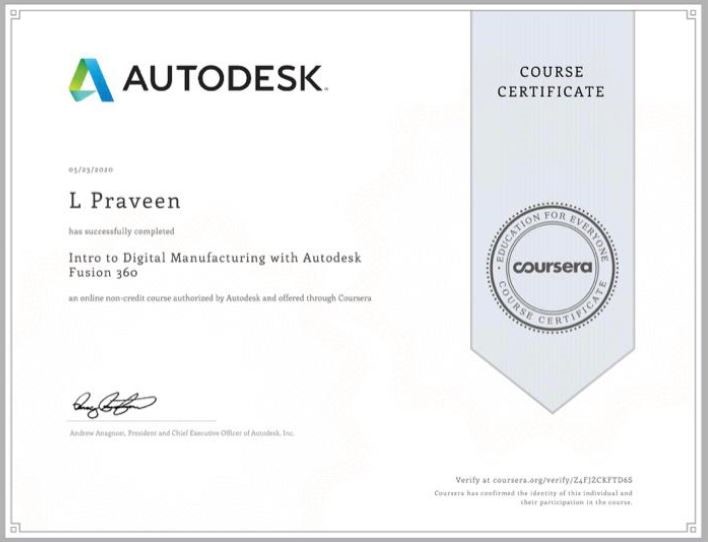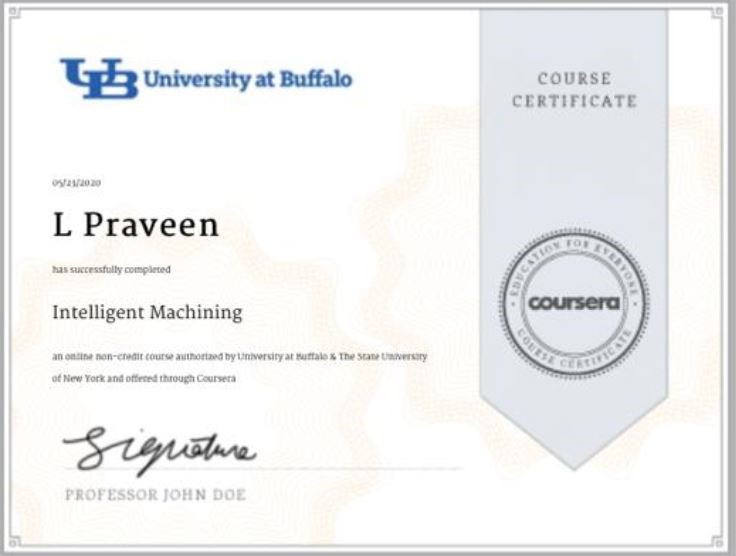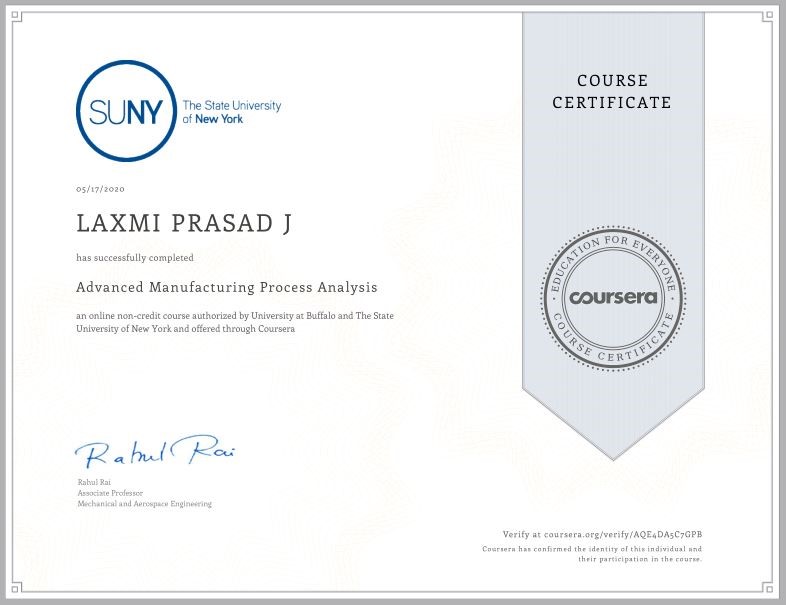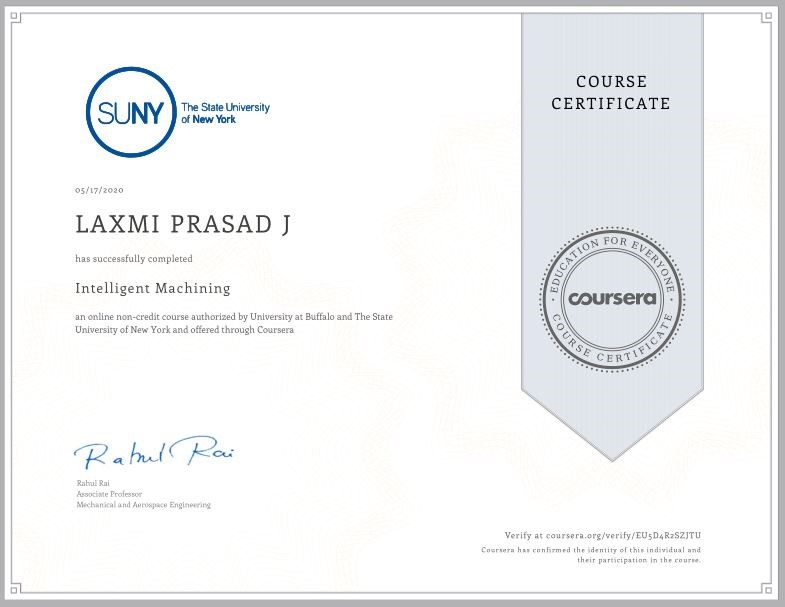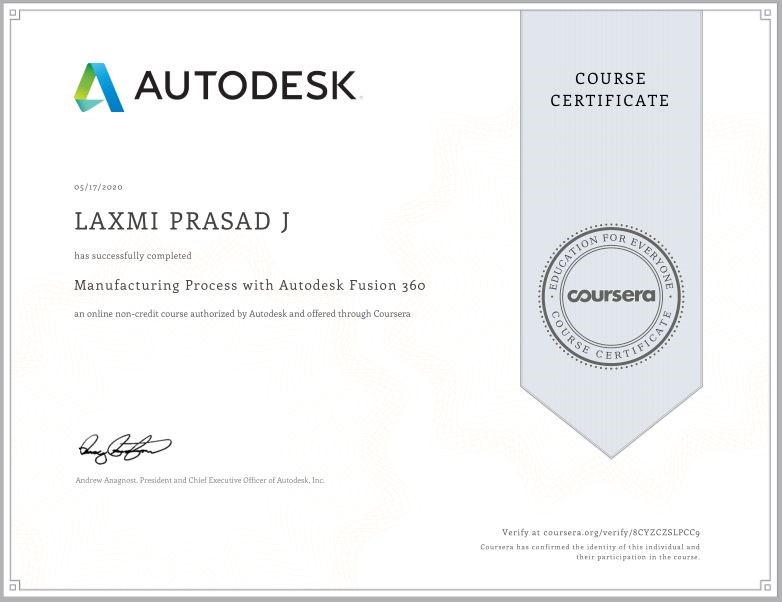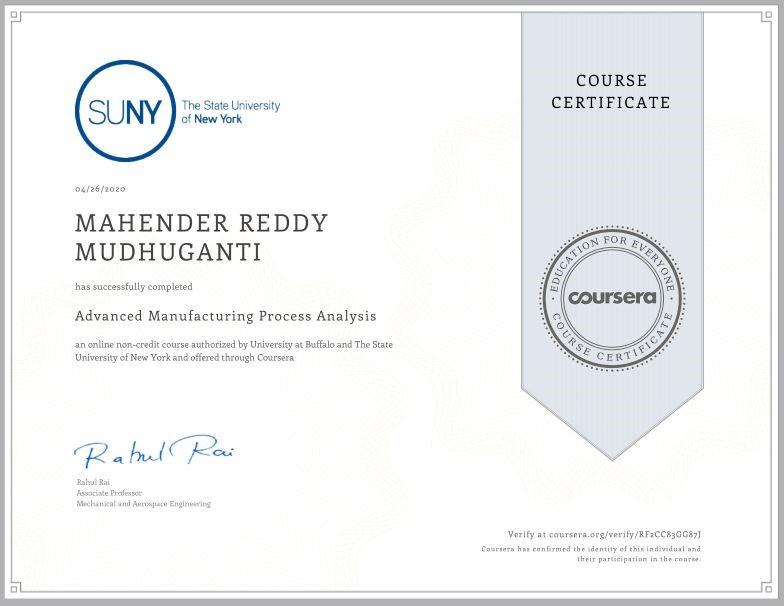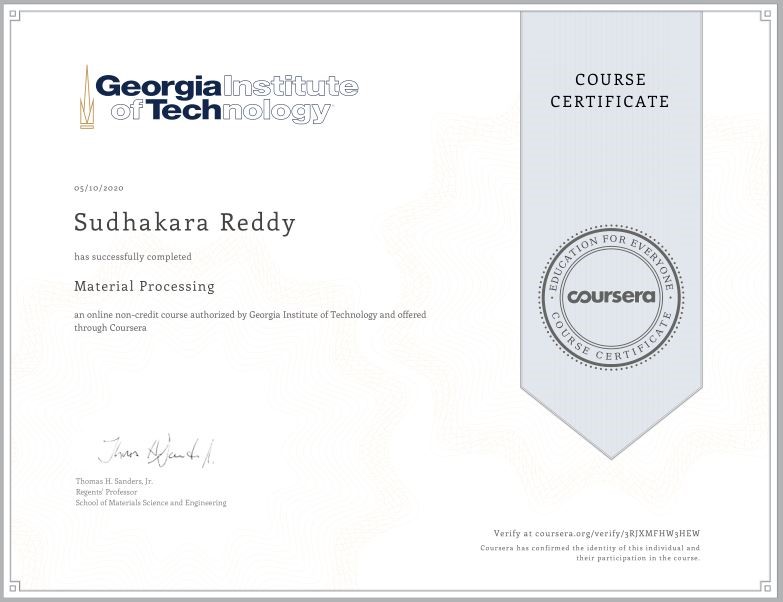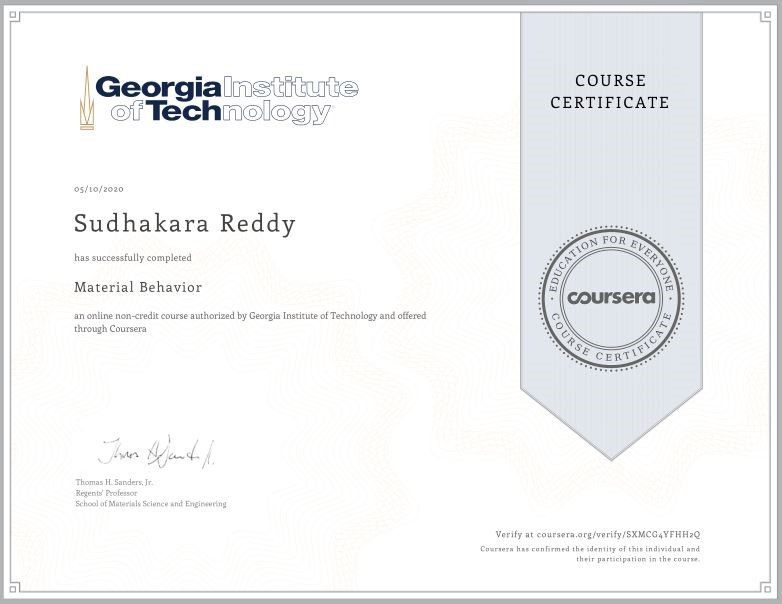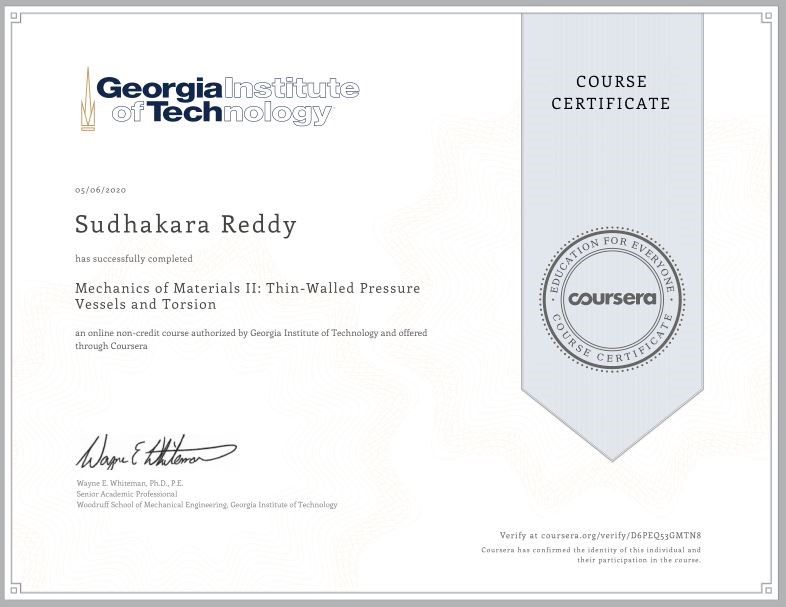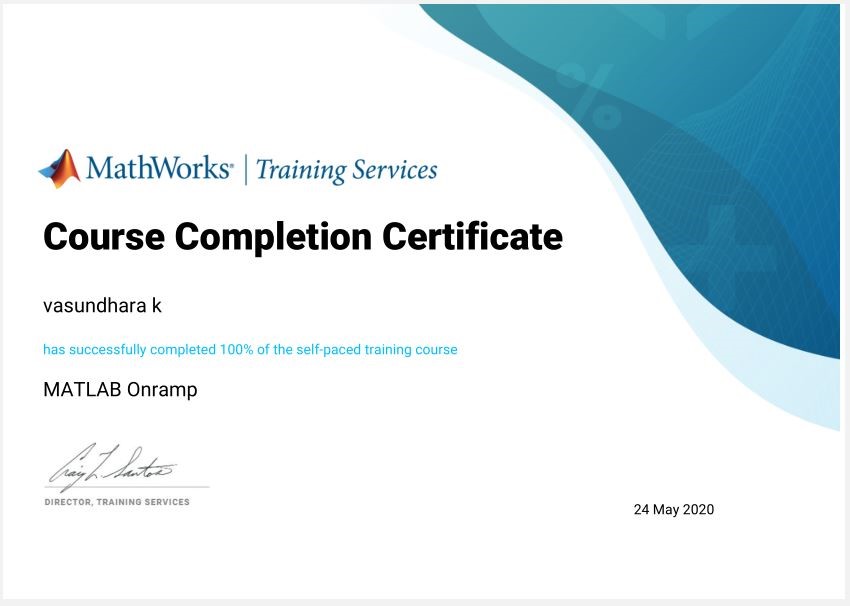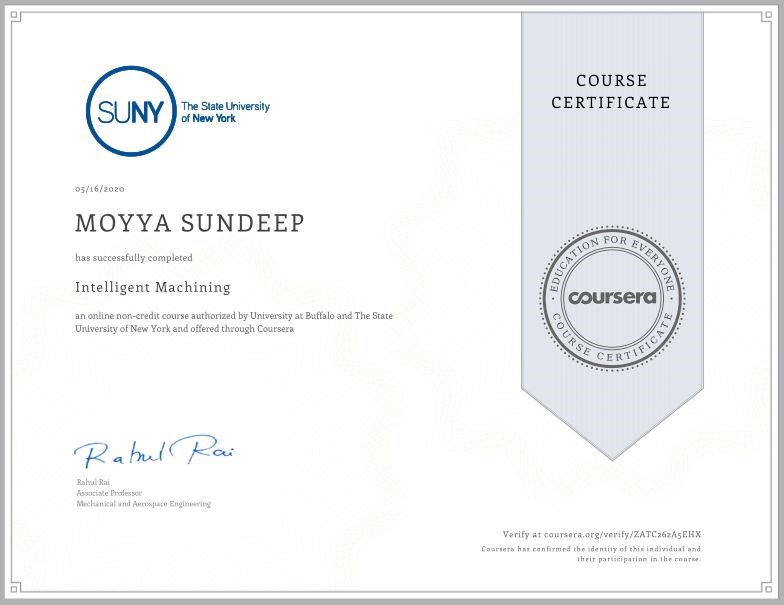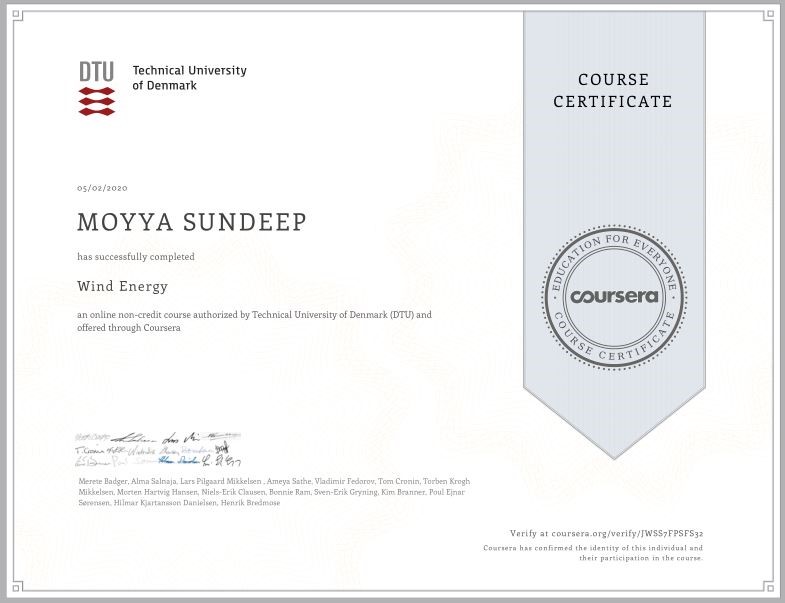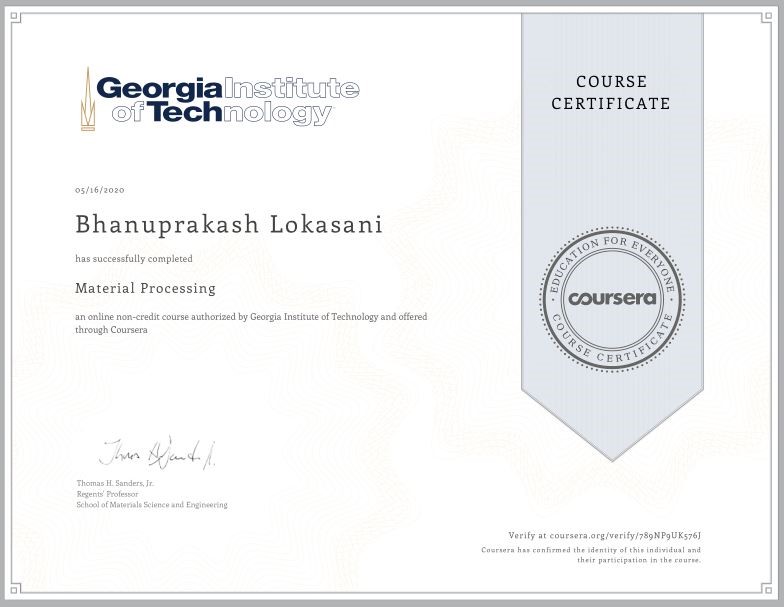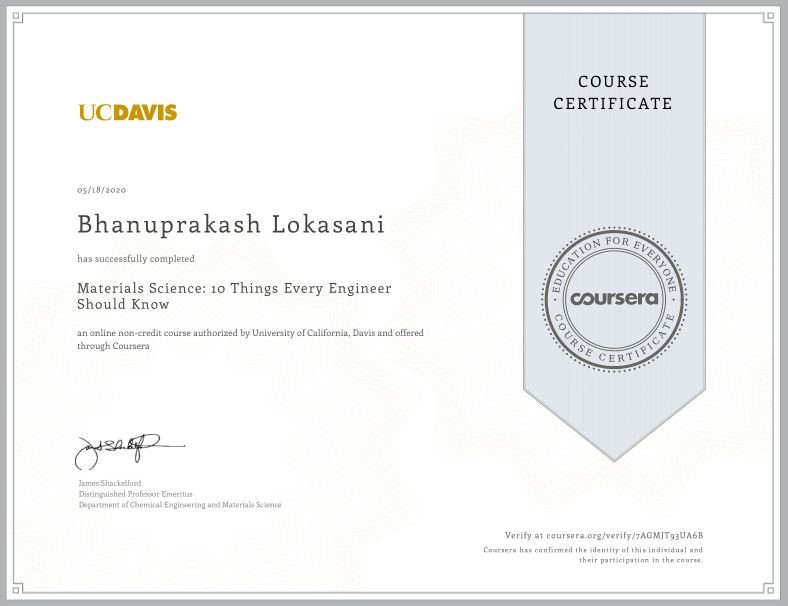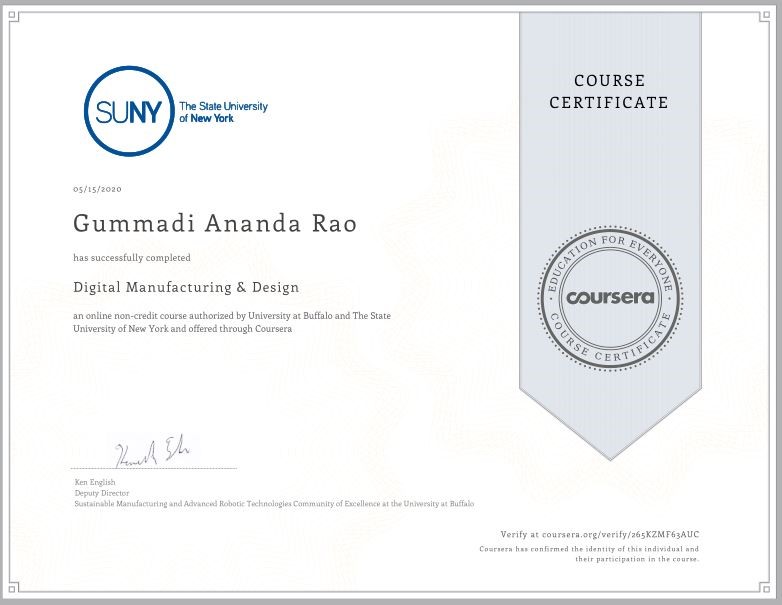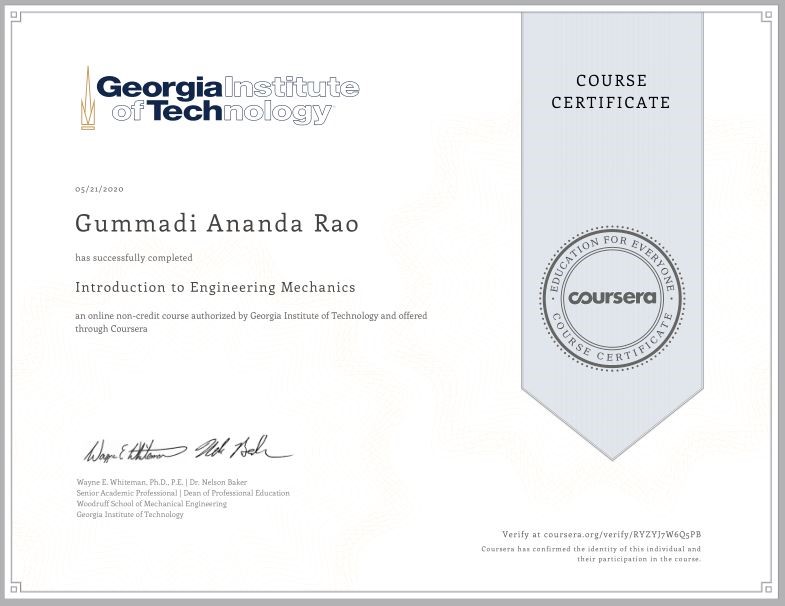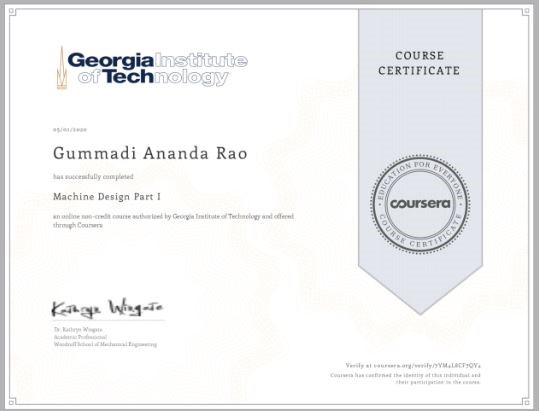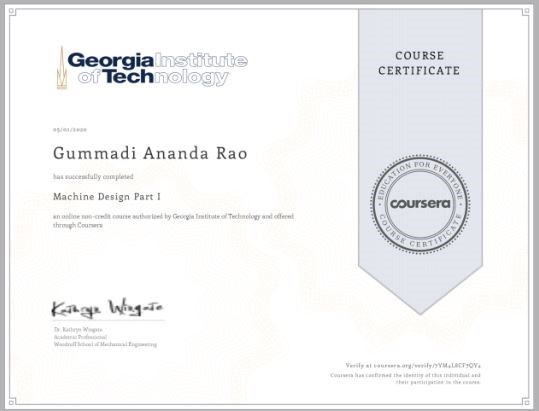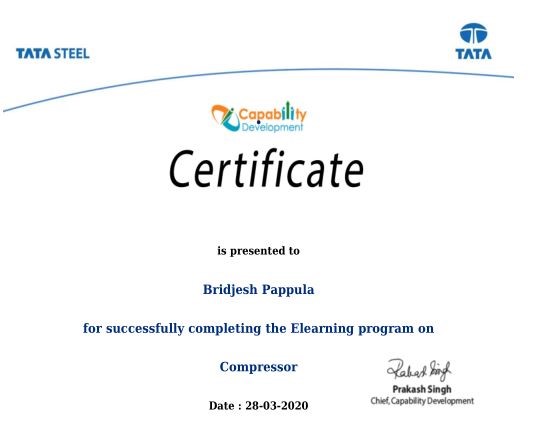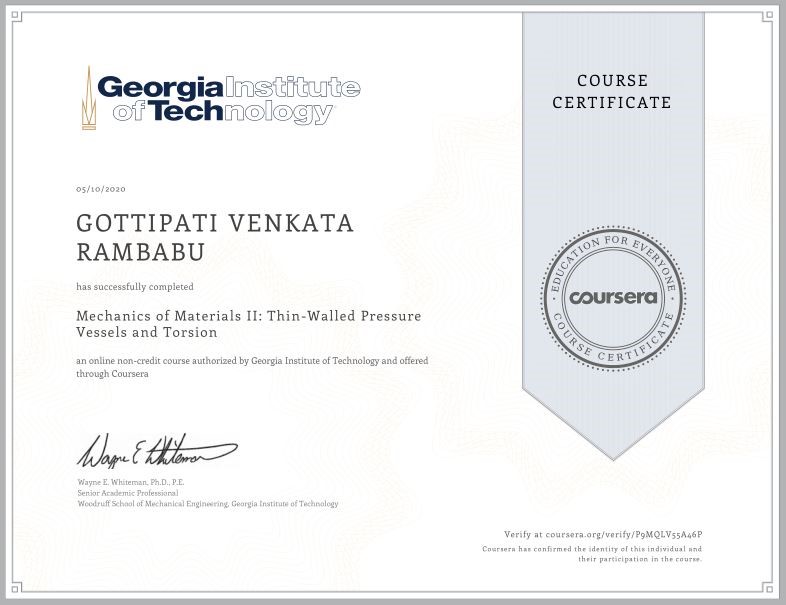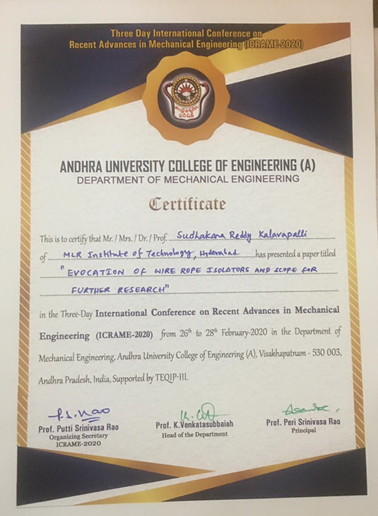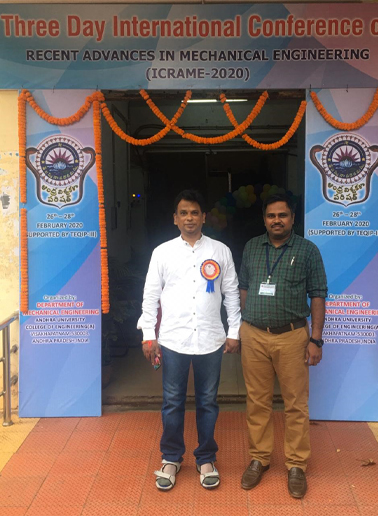 PARTICIPATION IN INTERNATIONAL CONFERENCE
Mr.K.Sudhakar Reddy, Associate Professor presented a paper in, "International Conference on Recent Advances in Mechanical Engineering (ICRAME- 2020)" at Andhra University College of Engineering, with Paper title, "Evocation of Wire Rope Isolators and Scope for Further Research".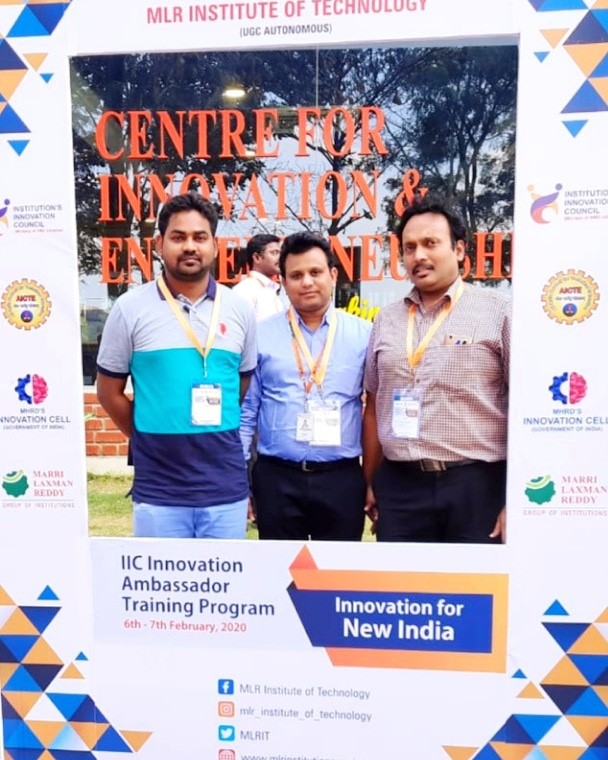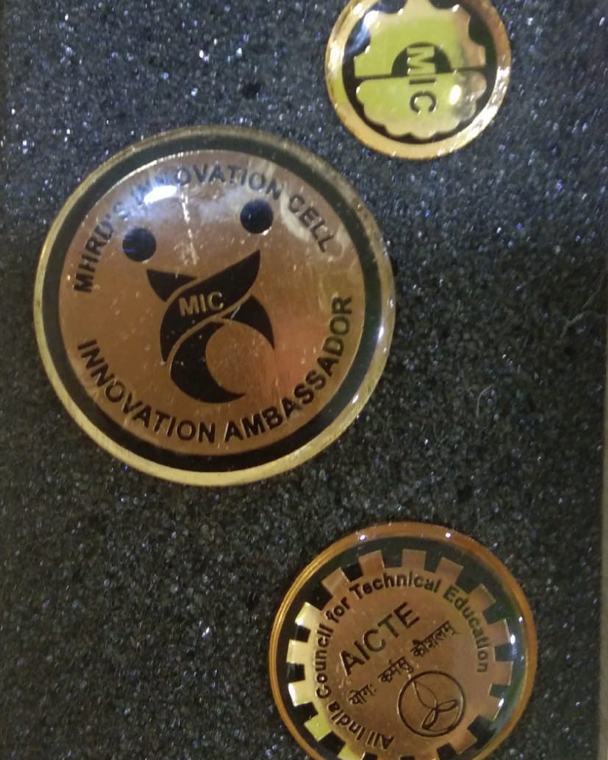 IIC INNOVATION AMBASSADOR TRAINING PROGRAM
Mr.N.Prabhu Kishore has successfully completed IIC Innovation Ambassador Training Program from 6th – 7th Feb 2020 and earned badges of AICTE and MHRD Innovation Ambassador.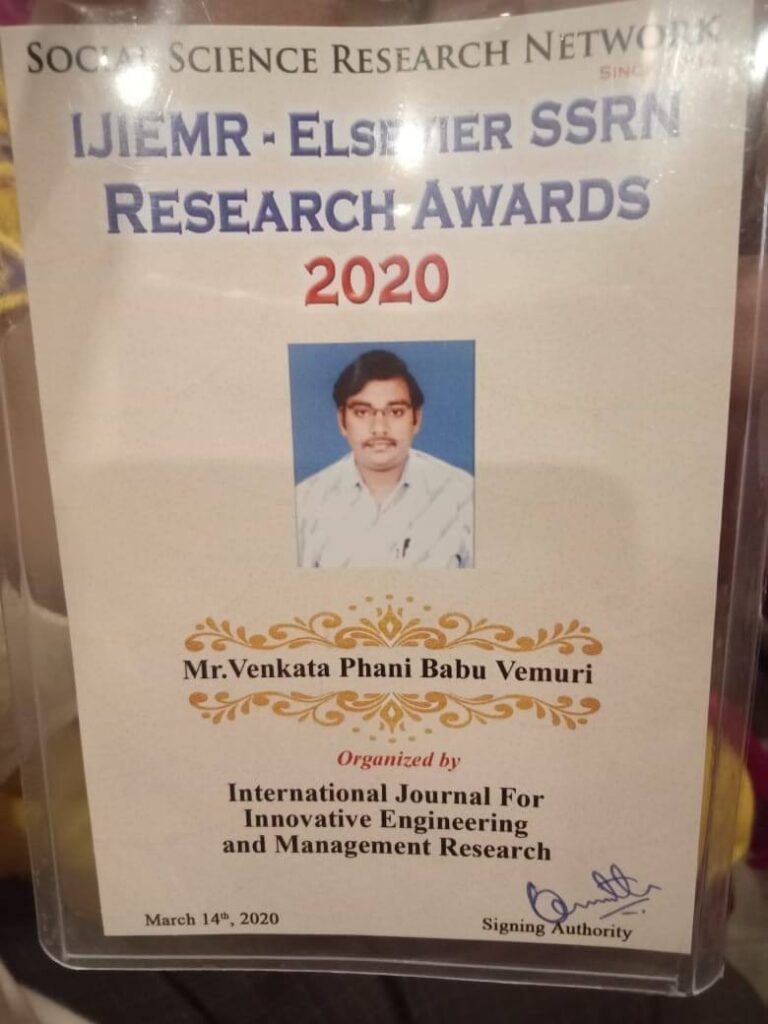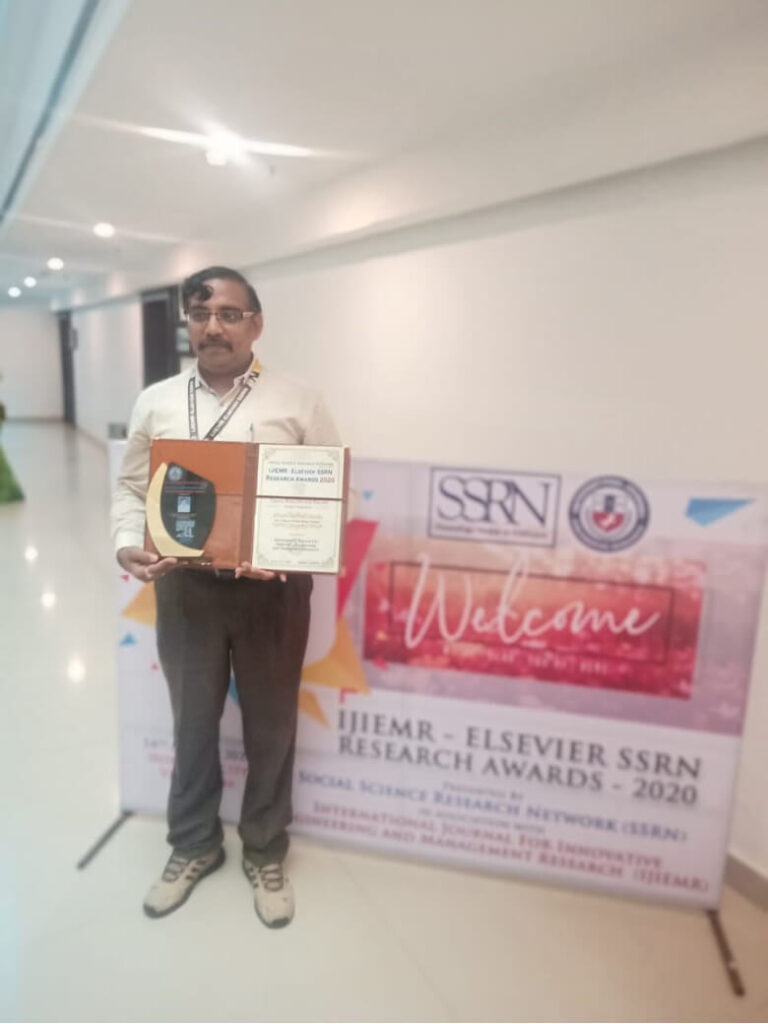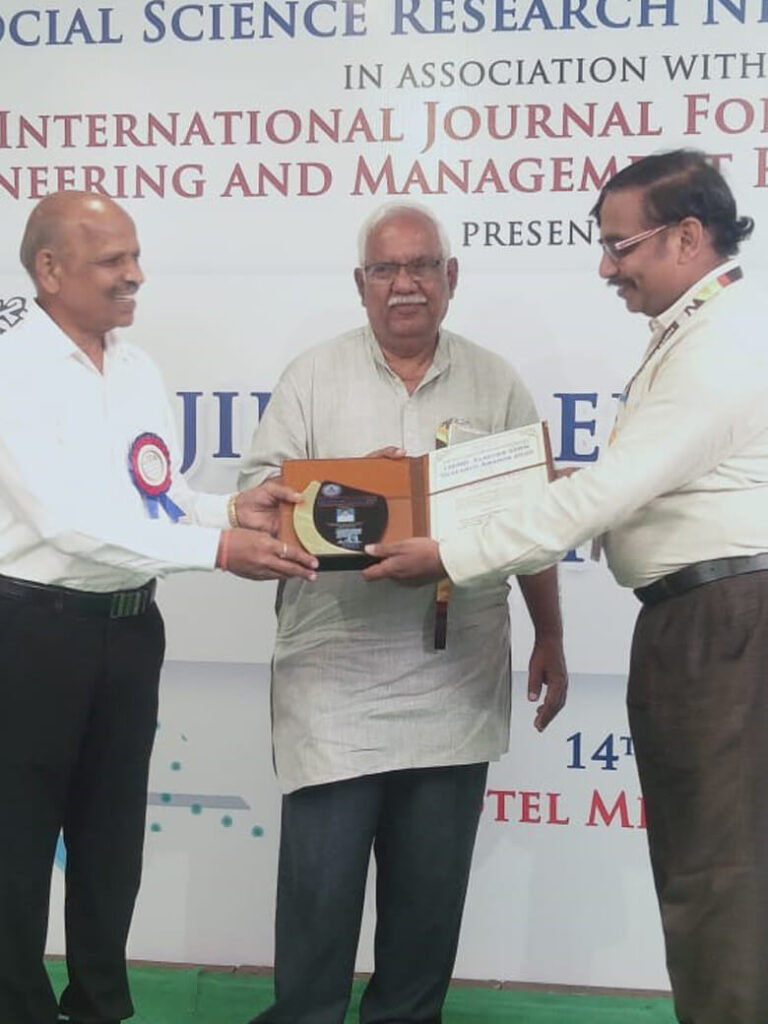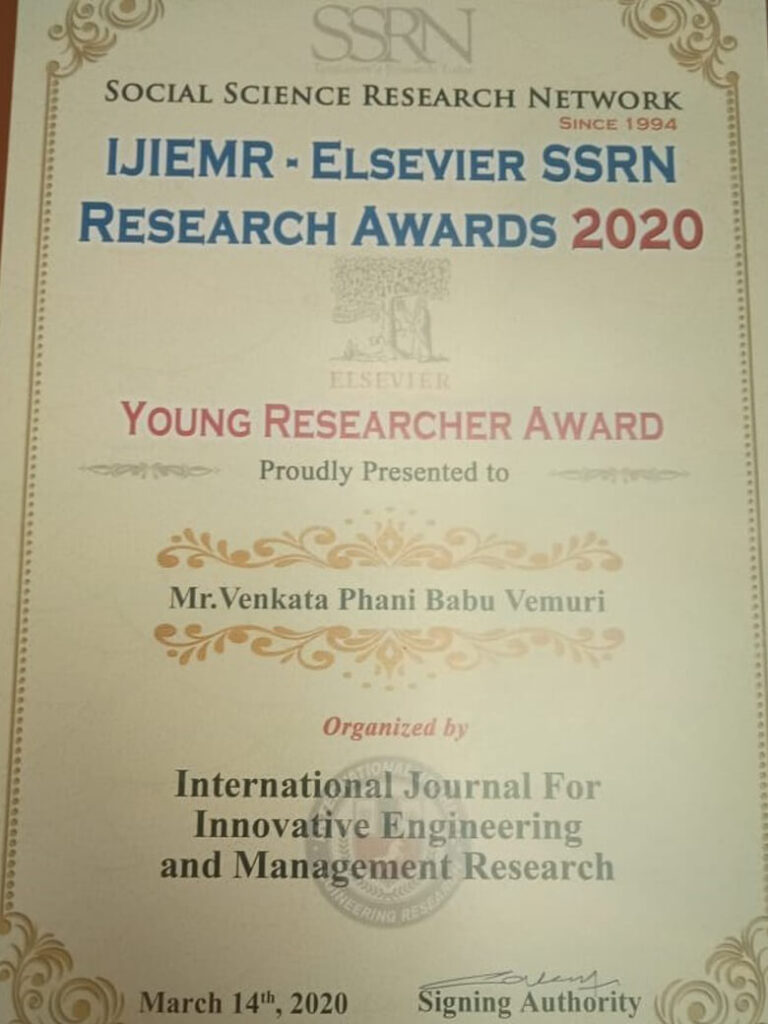 YOUNG RESEARCHER AWARD
Mr. V. Phani babu, Associate Professor Department of Mechanical Engineeirng MLR Institute of Technology was felicitated for the "Young Researcher Award", by Social Science Research Network (SSRN) in association with International Journal for Innaovative Engineering and Management Research (IJIEMR) and Elsevier on 14th March, 2020 at Vijayawada.
Mr.V.Venkata Phani Babu, Associate Professor Department of Mechanical Engineering MLRIT got patent on, "ITSC-SYSTEM: INTELLIGENT TIRE AIR INDICATION, SPEED CONTROL SYSTEM".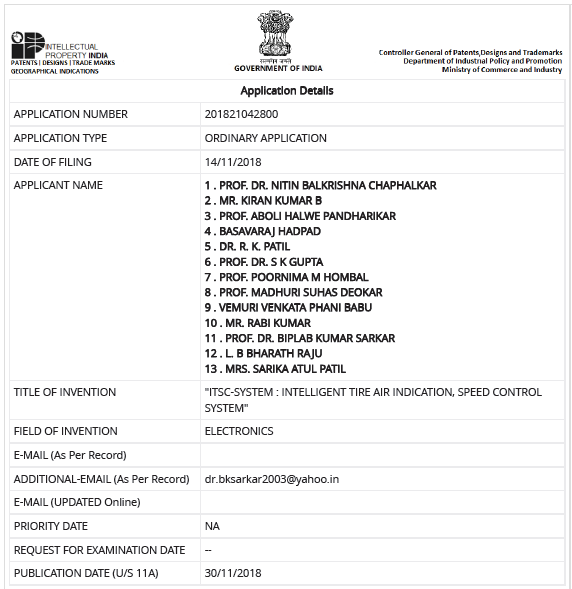 Mr.N. Prabhu Kishore, Associate Professor, Department of mechanical engineering has participated and presented a technical paper in the International Conference on "Multifunctional Materials" with title, "Cryogenic Heat Treatment Process for D2 Steel and M2 Steel" on 19th – 21st December, 2019 at Geethanjali College of Engineering and Technology, Hyderabad.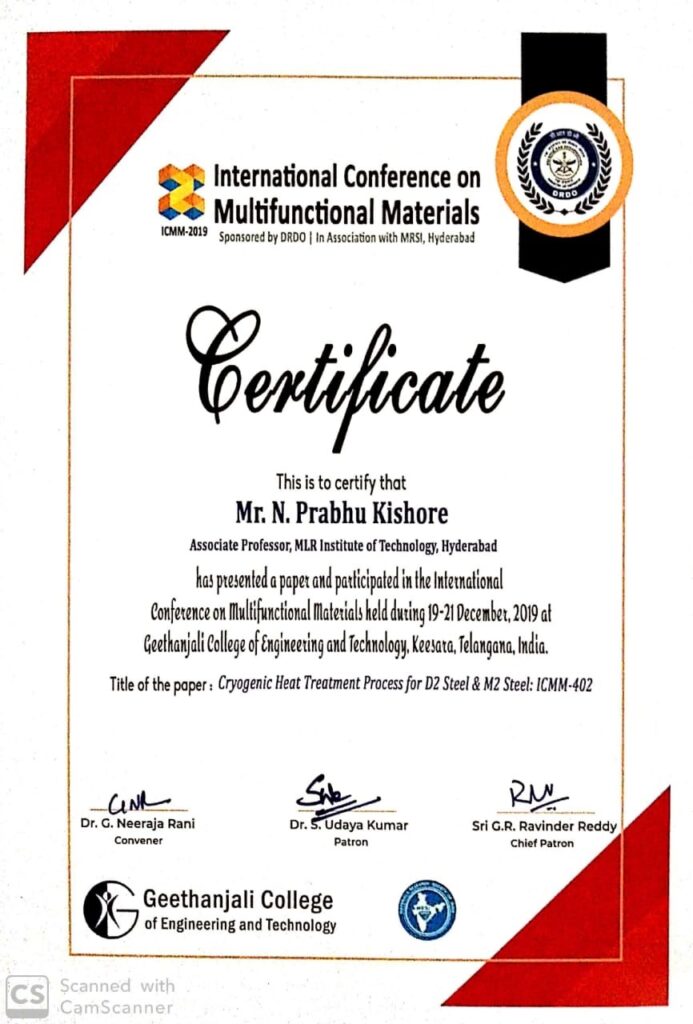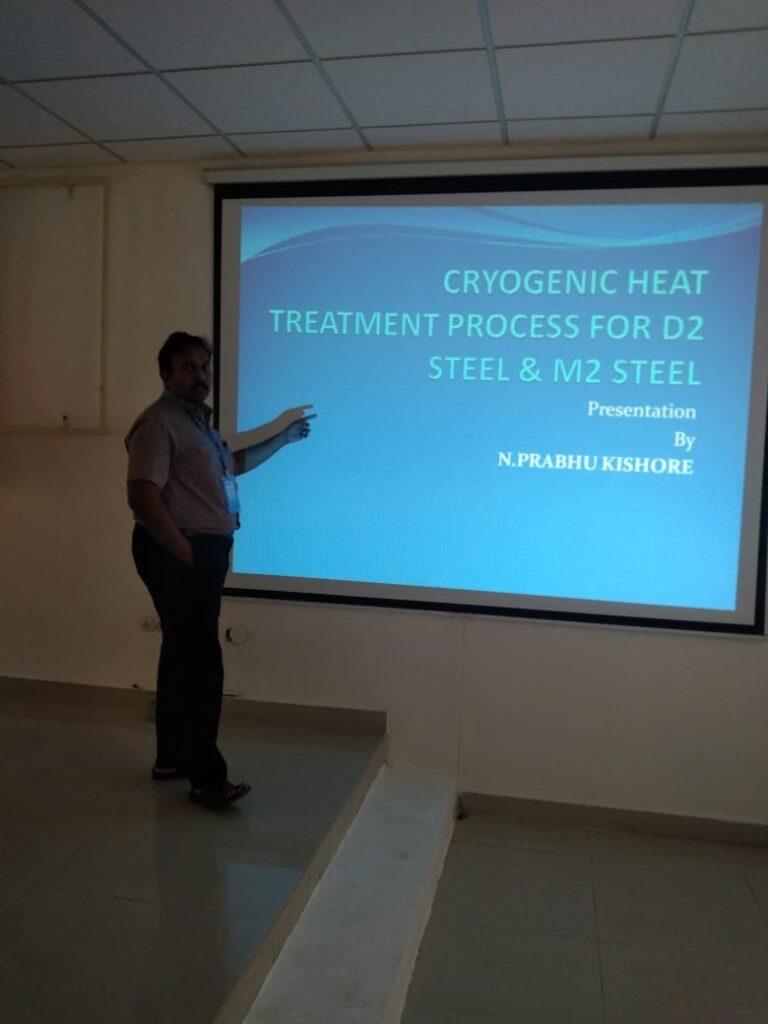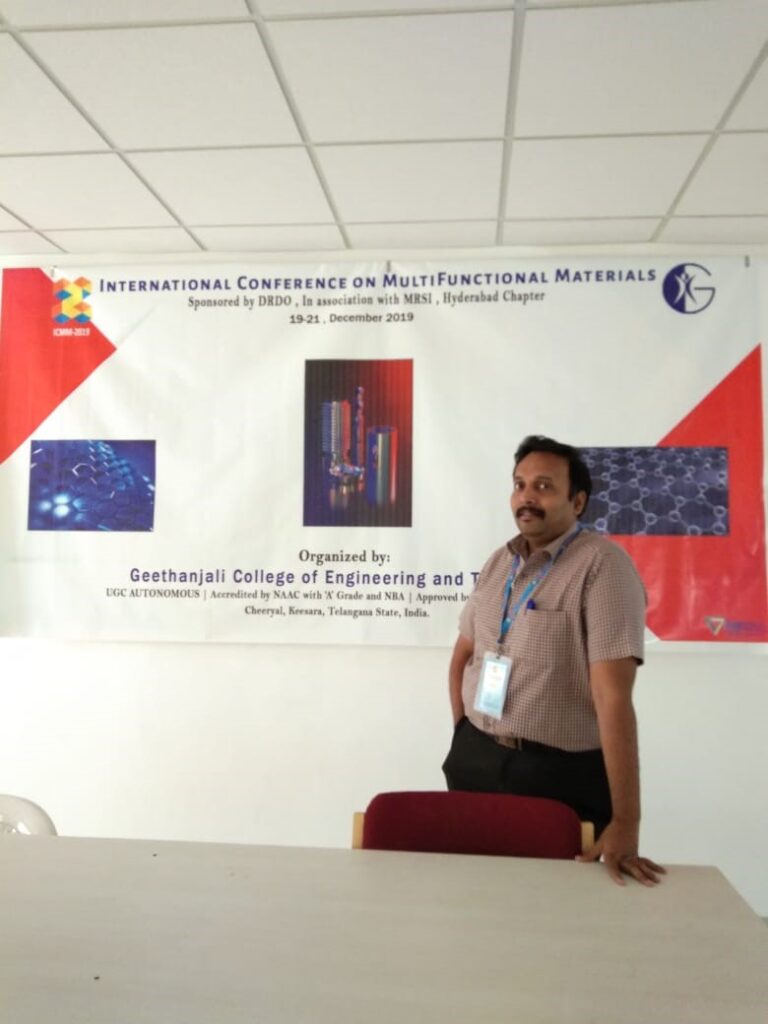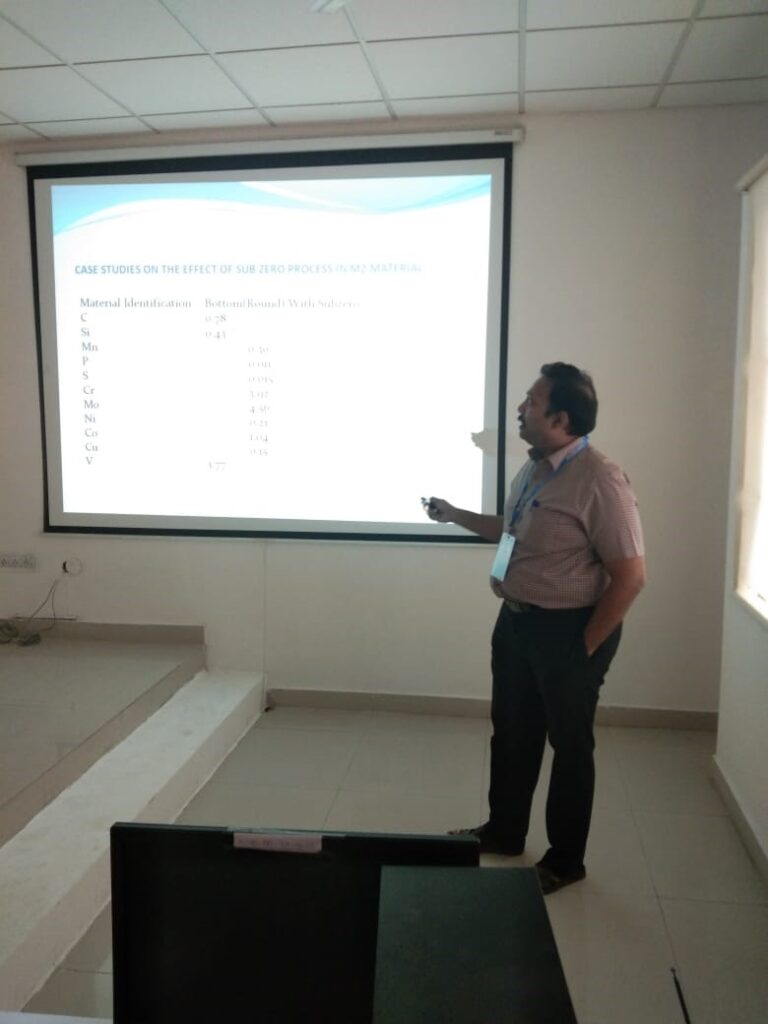 Faculty of Mechanical Engineering Department, Mr.V.Phani Babu, Mr.M.Sundeep, Mr.G.C.M. Reddy, Mr.S.Nagaraju, Mr.Ch.Ravikiran, Mr.B.Subramanyam and Mr.P.Bridjesh have attended Two Week Faculty Development Programme on "Advances in Materials and Manufacturing Technology (AMMT)" at RGM College of Engineering & Technology, Kurnool from 11th November to 23rd November 2019.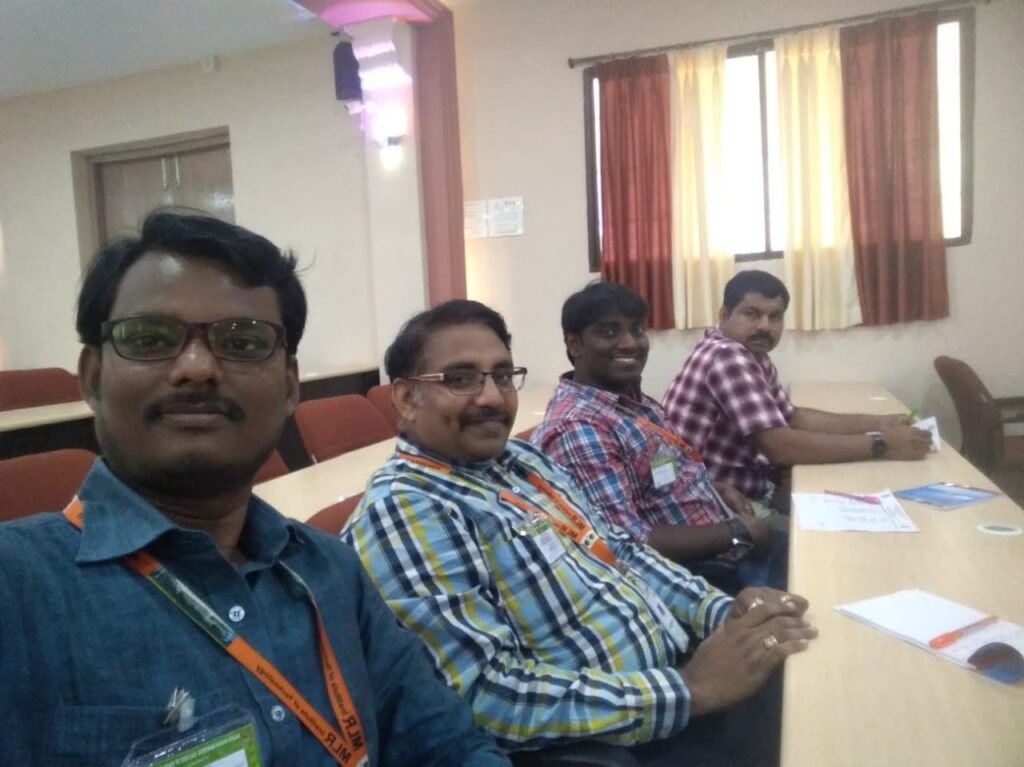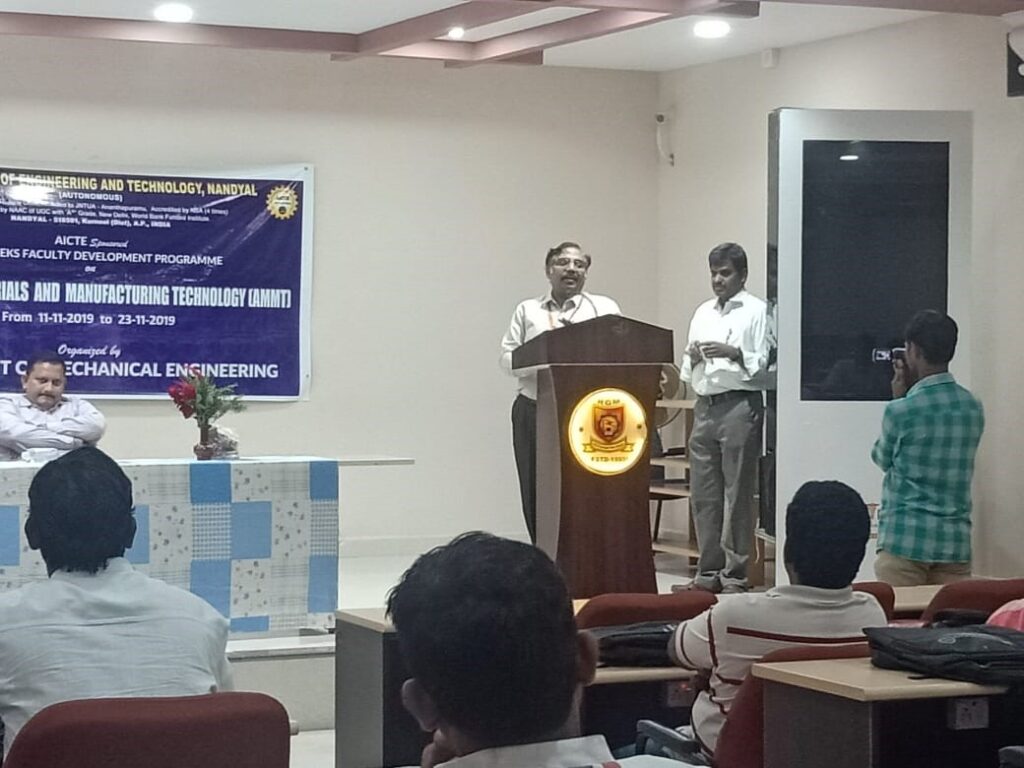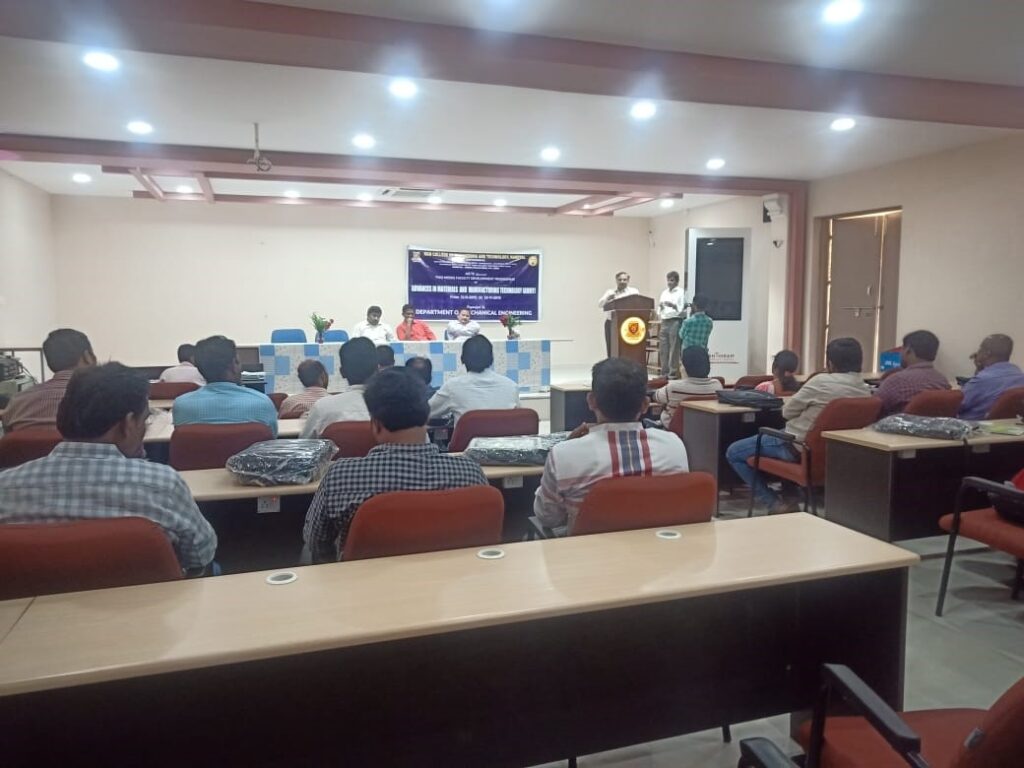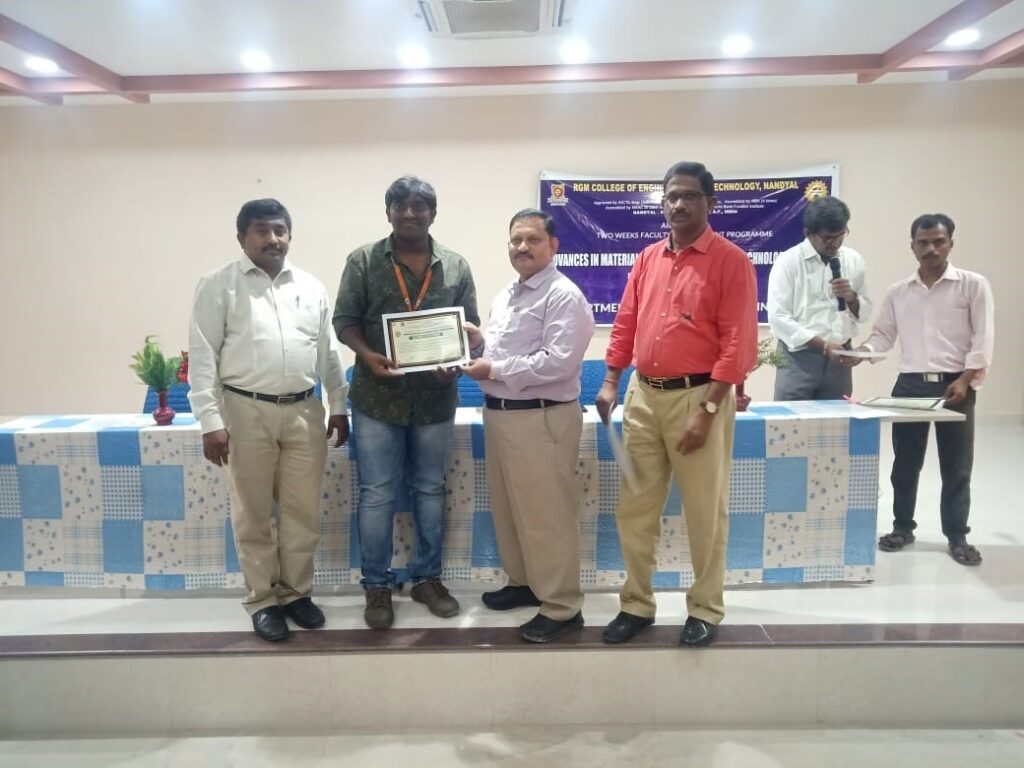 Mr.M.V.Babu, Assistant Professor Department of Mechanical Engineering has participated in IUCEE Leadership Summit 2019 at International Centre Goa from 11th – 13th July 2019.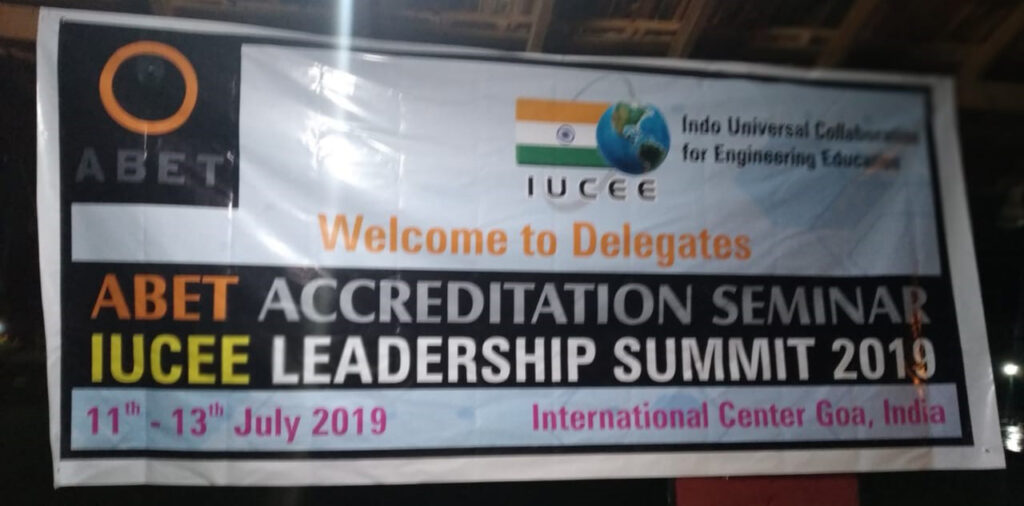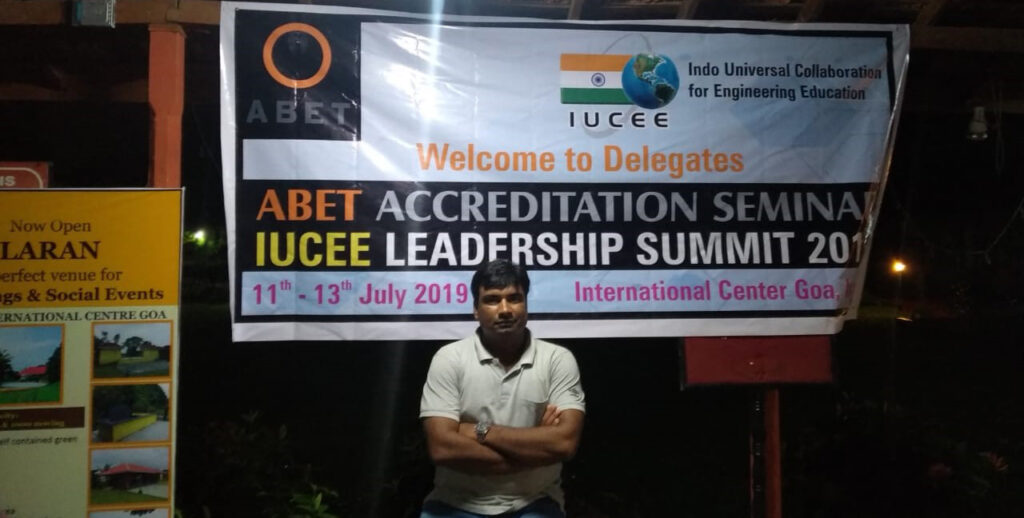 Design Patent on, "SOLAR POWERED 3SET ROLLERS SUGAR CANE JUICER"
PURPOSE OF MACHINE: The machine is designed to be completely automatic and maximum Extent of about 98% of juice is obtained with single pass of stick.
WORKING: Now a day's sugarcane juicers are available those are used to perform manually to insert repeatedly. To takeout complete juice from machine operator has to keep the stick twice or thrice in rollers. To avoid this repeated work which is done by operator, we are proposing a Machine with three set of roller pairs. From first set of pairs called primary rollers by following Two secondary roller pairs the stick will move without interruption (exist no human effort). Primary roller gap is provided more the next two secondary rollers, here at primary rollers more than 90% is juice is taken out from the stick remaining juice which is left over is taken while Passing through secondary rollers (two) with this complete more than 98% of juice will be taken Out from the sticks. Primary roller shaft is connected to motor the power is supplied to motor through battery by solar plate setup. The rotary motion to secondary rollers are supplied from primary rollers by using chain drive. We have used gear mechanism to transmit power without Loss of kinetic energy as shown in figure. To hold the roller shafts (which are made up of 52100 grade alloy steel) we used aluminum bearings supported with aluminum flanges. We provided Casing in good design to have smooth flow down to the cup which is provided to collect the juice. The casing is fitted with flange supports to hold the shafts of the rollers.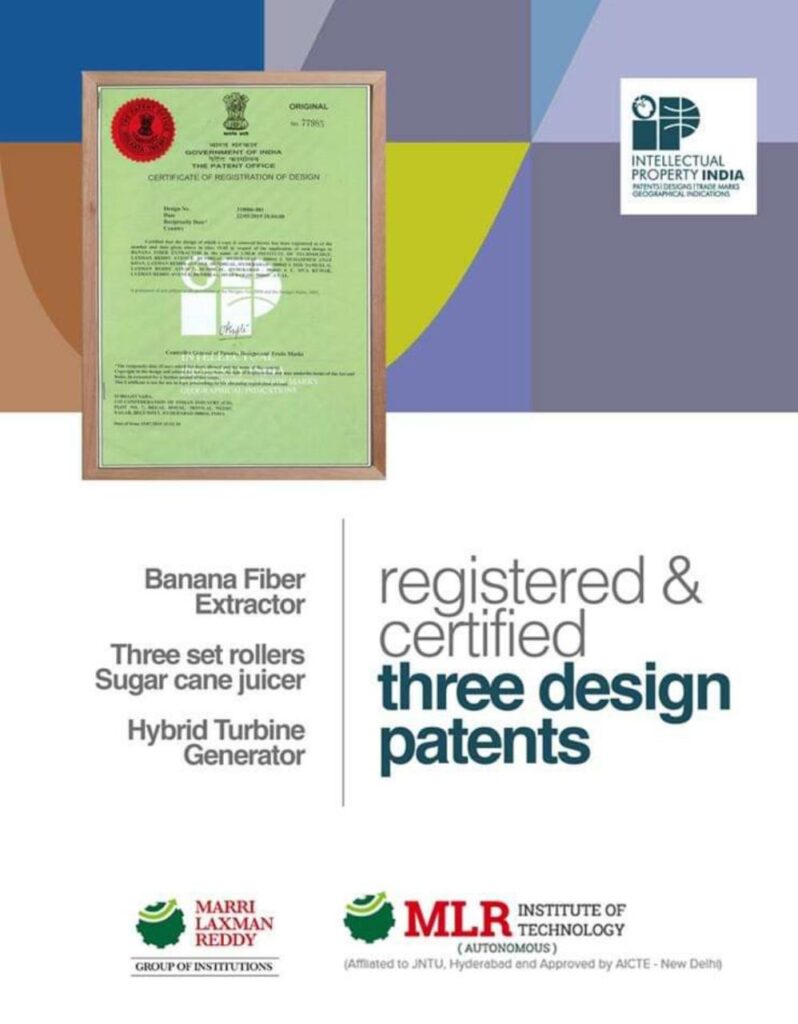 NOVELTY OF DESIGN:
The machine is designed to be completely automatic.
To a maximum extent of about 98% of juice is obtained
This machine offers uniform torque transmission to all the rollers.
An inbuilt mesh at the bottom of the machine is set so that filtered clear juice is acquired.
Names for Patent:
K.VinodKumar
J.LaxmiPrasad
LakshmiPathi