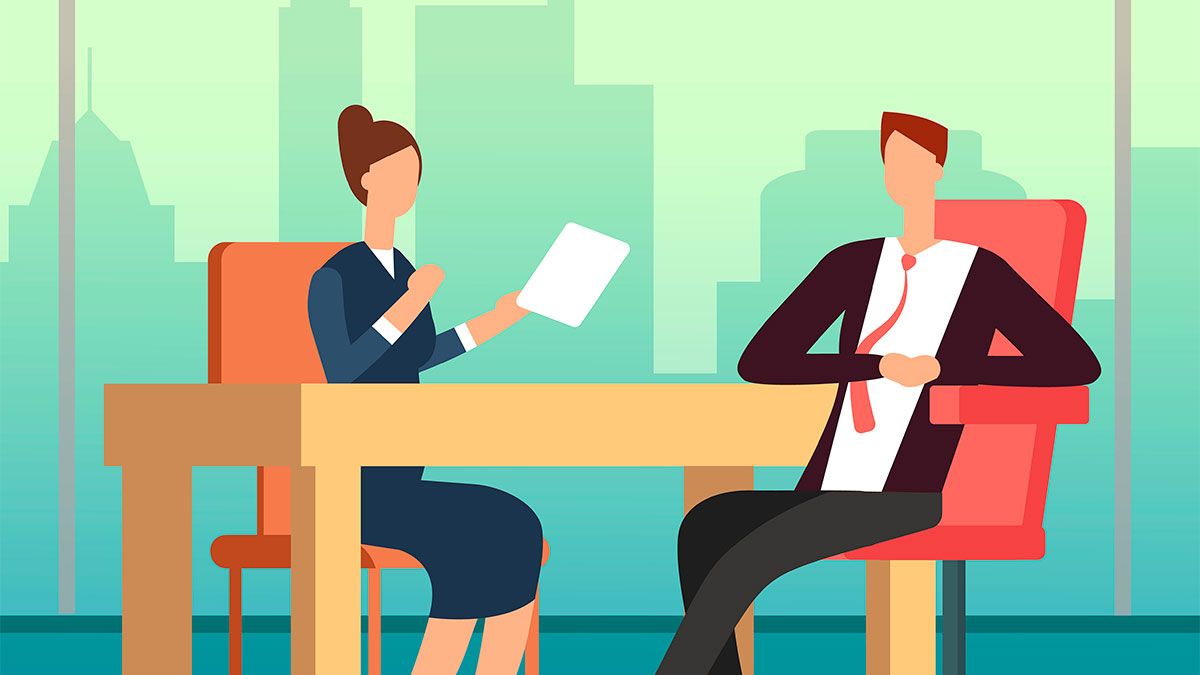 After passing out graduation and post-graduation programs, you are required to sit for campus interviews. In campus interviews, top companies come to your colleges to recruit necessary personnel. Those who score a high percentage of marks in the final examination have a chance to qualify and sit for the campus interviews. This is a form of an external source of recruitment. Some of the top colleges and universities in our countries and abroad organize campus interviews. The company representatives come to the college and pitch an idea about the requisite job openings. They then talk about the date and time of the entrance examination which will take place.
Qualification post the recruitment examination will ensure an opportunity for the aspirant to sit for a personal interview with the company personnel. Many aspiring students are looking to get into the job industry immediately after graduating. While on the other hand, some decide to enter the job industry after they have completed their post-graduation studies. Following are some of the important tips that you can follow to have a successful campus interview-
Maintain a proper Attire
The first important consideration is to maintain proper attire. Dress properly to impress the interviewer who is sitting in front of you. Proper attire for an interview does not talk about flashy and expensive clothes. You should stick to wearing formal clothes. Wear clean and tidy clothes. Wear a shirt and tuck it in to maintain a professional outlook. Avoid wearing low-waist trousers. Coming to the interview session in unorganized and untidy, unwashed, and unkempt clothes passes on a very negative impression about the interviewee. For example- if you enter an interview surrounded with frizzy hair the interviewer is bound to notice it. It will give a negative impression of your attire and therefore there are high chances that you may get rejected at the first instance.
Also read: Scope of IoT in India? What MLRIT has to Offer you?
Maintain a proper body language
Maintaining proper body language is as important a tip as any other. You should be confident in your outlook when you are appearing for a personal face-to-face interview. You should be sure about your knowledge. That should reflect in your body language and your behavior with the interviewer who is generally the Human Resource personnel of the organization. If you are cocky and overconfident while answering the questions, the interviewer would form a negative impression about your outlook. The interviewers prefer a confident recruit and not an overconfident and over-smart recruit. Therefore answer the questions with a cautious mix of politeness and dignity.
Work on your Communication Skills
Communication Skills are the medium through which a formal relationship is established between you and the organizational personnel. Understand the demands of the recruiter and brush yourself up accordingly. If you find that the recruiter is only talking in English, you must communicate back to him in the same language. Language and Semantic Barriers are some of the biggest hindrances in campus interviews. Therefore to remove this hindrance talk clearly and distinctly. Whenever you are asked a question-answer with confidence and clarity. This will help the interviewer understand that you have knowledge and faith in your abilities. It will also demonstrate that you can talk with people and can therefore negotiate important business deals.
Organize all the important documents in a folder
Whenever you sit for a campus interview you are required to provide your bio-data. This curriculum vitae of yours will contain your personal and educational background and information. Therefore you should be precise and updated with all the educational and co-curricular certificates you have received in your educational life. Organize all of them in a single folder. Thus when the recruiter would ask for it, you will not have to search for it from a pile of papers. You can immediately find the documents and provide them to him/her.
Get Enough Sleep Before the Interview
Lastly, get enough rest before the interview session. If you are panicking and you lose your calm, you will not be able to perform in front of the interviewer. Thus if you are not able to get enough sleep, you will appear tired and dejected. To keep yourself fresh, you must get the required amount of sleep.
MLRIT Placement Department
MLRIT being one of the most prestigious educational institutions has a good placement department. The placement cell is active and is operated by the college alumni. It offers recruitment opportunities to top Multinational Companies like Deloitte, KPMG, Ernst and Young, Tata Consultancy Services, and Accenture just to name a few. A few days ago they held an Online Placement Drive. On the Video Call platform, they held an interactive session about the positives and negatives of Online Recruitment. In the live session, they also entertained questions from aspiring candidates of the institute regarding employment opportunities. The interview session was headed by the MLRIT professors and the guest lecturers included eminent personalities from the field of recruitment.
We being one of the best colleges in Hyderabad offers aspiring engineering to upscale in innovations and work on a wide range of project and gain vast knowledge on the same. Know more about us here.
Follow us on: Facebook | Instagram | LinkedIn
Also Read: Looking for the Best Engineering Colleges in Hyderabad? Why Should You Choose MLR Institute Of Technology?