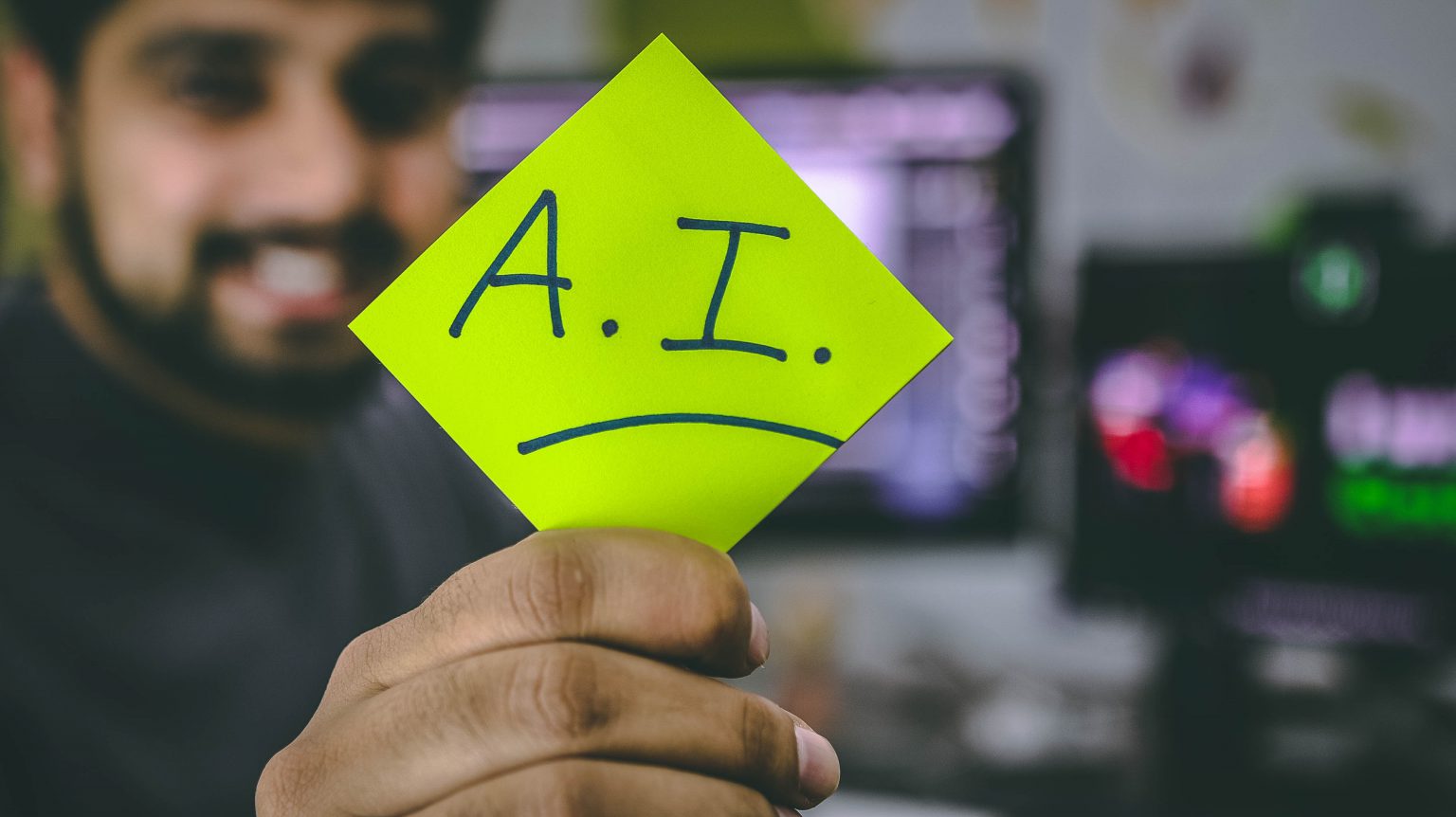 Artificial intelligence has brought turbulent innovations in every industry. Technological advancements are changing the way business is done in every sector including real estate, healthcare, life science, education, manufacturing, etc. Through the AI revolution, large chunks of data can be converted into actionable insights and projections that can provide impetus to data-driven fields like robotics, genetics, connected and smart systems, etc.
The COVID-19 pandemic has opened doors to new chances for the country to be self-reliant. Today, with initiatives such as 'Atmanirbhar Bharat' and 'Make in India', the country is gearing towards becoming a manufacturing hub. It is essential for the manufacturing industry to adopt novel technologies such as AI and to develop efficient and systematic processes.
Improper inventory management has been an operating problem in the manufacturing sector. The enforcement of lockdown during the COVID-19 epidemic caused mayhem in the inventory management and supply chain of various commodities in the market. Transformation to digital solutions and next-generation technology to manage inventory stock is mandatory to meet the growing demands of consumers in the volatile environment.
Why is AI important in the manufacturing industry?
Implementation of AI in manufacturing facilities is getting popular among manufacturers. According to Capgemini's research, more than half of the European manufacturers (51%) are executing AI solutions, with Japan (30%) and the US (28%) following in second and third.
The same study also reveals that most popular AI use cases in manufacturing are improving:
maintenance (29% of manufacturing AI use cases)
quality (27%)
This certainty is driven by the reality that manufacturing data is a good fit for AI/machine learning. Manufacturing is full of analytical data which is easier for machines to analyze. Hundreds of variables impact the production process and while these are very hard to investigate for humans, machine learning models can easily predict the impact of individual variables in such complex situations. In other industries involving language or emotions, machines are somewhat still operating at below human capabilities, slowing down their adoption.
Quality Checks
Internal defects of equipment cannot be detected easily. Sometimes experts are also unable to detect the fault in products by observing their functionality. But, artificial intelligence AI and machine learning ML technologies can do this effectively.
AI in manufacturing processes improves quality control. Smart AI solutions monitor the efficiency of machinery. That's why most of manufacturing companies are using AI automation in their manufacturing routines. AI-based tools discover defects of products on the production line.
Predicts Equipment Failure
Manufacturers face challenges with machinery failures. A product might look perfect from the outside, but it offers low production when we use it. It affects productivity.
This is the second most reason behind the increased demand for AI in manufacturing. Manufacturing companies are taking advantage of AI to get information on equipment damages for ensuring excellent performance.
Equipment Predictive Maintenance
Predictive maintenance of devices allows the manufacturer to cut down device maintenance costs. Using ML-powered predictive solutions, AI tools for manufacturing predict when maintenance services are required by machinery.
Similarly, IoT sensors and the cloud are also playing a vital role in modernizing the manufacturing industry. They are embedded in machinery to better predict the maintenance and overcome equipment issues that have to occur in the future.
Digital Twins
Digital twin visualizes the infrastructure, products, or services. It pairs up physical and virtual l attributes for analyzing vast data collected by sensors or cameras. The ultimate goal of the digital twin is to design and test equipment virtually.
Supply-Chain Management
The use of artificial intelligence in supply chain management is increasing rapidly. The technology is gaining power across supply chain management operations. Machine learning, computer vision, natural language processing, robotics, and speech recognition make supply chain management tasks smarter.
AI has multiple applications in supply chain management. They include:
Establishing a strong communication channel among departments
Warehouse management & logistics
Development of autonomous vehicles for logistics
Forecast Product Demand
Inventory Management
Artificial intelligence apps in manufacturing allow you to manage order records as well as delete or add new inventories. Here, we should talk about machine learning technology. It was one of the best technologies used for managing supply, demand, and inventories.
Price Forecasts
By analyzing recorded data of product prices, machine learning algorithms can forecast the price of a product. Competitive prices always offer more profits to the companies.
Robotics in Manufacturing
We are all well aware of the use of robots in manufacturing processes. It's a fact that machines can perform more flexibly than humans but of course, they need the support of the human workforce. AI-powered robots for manufacturing perform monotonous tasks without being programmed. It is one of the best applications of AI and ML for manufacturers.
Customer Management
AI applications for manufacturing increase productivity, sales, and business performance. The smart AI apps for manufacturing can quickly understand customer issues and provide customized solutions.
Let's have a look at the benefits of AI service and solutions in customer service:
Quick response time
Personalized experience
Improved relations using CRM (Customer Relationship Management) tool
Make an informed decision using customers data
AI in manufacturing market growth
The manufacturing companies are investing heavily in AI globally. With the main focus on reducing production costs, manufacturing companies are in a rush to use AI in their processes. Compared to AI software, manufacturers are creating more revenues using AI services and AI-based hardware.
Innovative AI services make your manufacturing business smarter. From equipment maintenance to productivity to warehouse management, AI services and solutions bring automation.
So, implementing AI manufacturing processes would give impressive profits to manufacturing companies in the near term future. AI solutions bring automation to on-field services. The advanced artificial intelligence mobility solutions also improve employee productivity.
Is AI the future of manufacturing?
Definitely, it is. Artificial intelligence is going to be the future of the manufacturing industry. Driven by increased product demand, the manufacturing industry adopts new technologies like AI, ML, and many more. Overall, using AI in manufacturing AI offers process low-cost overheads, optimization, and high productivity. It also allows manufacturers to make quick decisions and improve customer service.