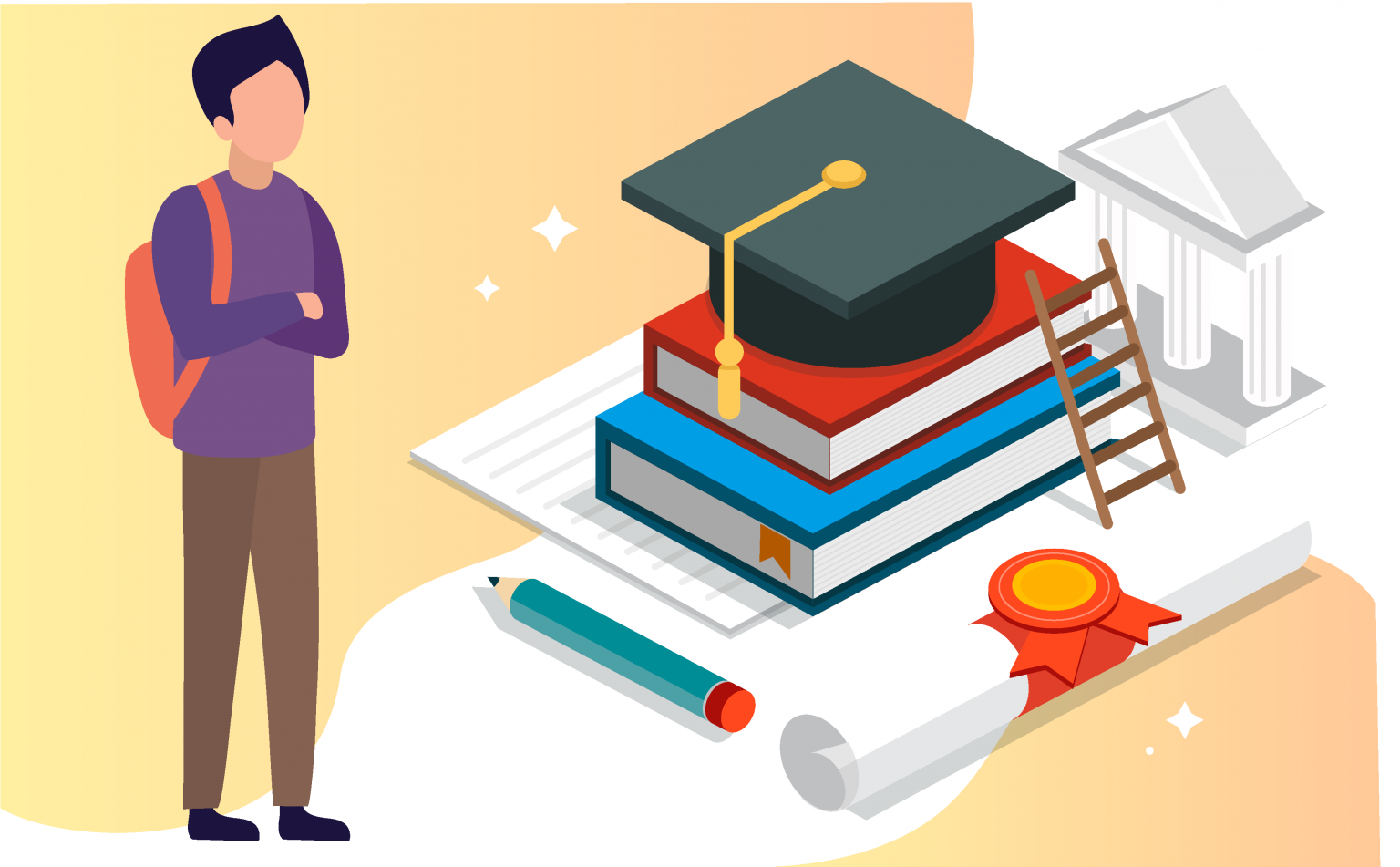 Engineering is one of the most prospective branches of science and technology as it implies the use of technical expertise and knowledge gained through theoretical explanations and using them to produce and manufacture items that have true value in the scientific sense and can further be used to generate productivity in the scientific discovery process. The branches of engineering are varied with the most prominent options being Aeronautical Engineering, Automobile Engineering, Chemical Engineering, Architectural Engineering, Mechanical Engineering, and Software Engineering.
Each mentioned branch of engineering has a separate set of criteria and specifications making them specially equipped only capable of being handled by expert professionals who have intense knowledge on how to navigate their way through the discoveries.
Following are some of the brightest career opportunities that are available for a fresher who completes his/her engineering degree-
Higher Studies
After completing the preliminary graduation studies on a specific branch of engineering a person may pursue higher studies in engineering. The Bachelor of Technology degree is provided by the University body to the person who completes the preliminary engineering degree. The advanced technology gained through two rigorous years of Masters's studies in Engineering is called Masters of Technology (MTech) and that would improve subsequent job prospects for the interested applicant who has just completed graduate studies.
Also Read: 13 Books every engineering student should read
Public Sector Undertakings
After becoming a well-known engineer you can find active employment in Public Sector Undertakings employment organizations like banking organizations, financial bodies regulating liquidity position, and organizations that look after human welfare. Engineers are required in this field to orient a system of management that would help in the proper synchronization of functions in the required administrative body and thereby occupy a huge quantum of importance.
Management
One of the most lucrative professions in today's world is to get enlisted in the sectoral management jobs in the different varieties of an organization that operates daily. The different forms of management in which a person may operate include Human Resource Management, Financial Management, and Customer Relationship Management. Thus engineering graduates of today are encouraged to go for Masters in Business Administration (MBA) which is the requisite degree for studying management operations and understand the functioning of management principles in an economy and therefore provide more importance to the functioning of management orientation in the economy.
Entrepreneurship
One of the basic sectors in which the highest quantum of employment is generated for an active engineer who has completed his graduate studies from a reputed engineering college, entrepreneurship is one of the options that is vindicated upon and is encouraged among the current crop of engineers in the country. The course curriculum of engineering has become profession-oriented with practical experience in fieldwork replacing the idealistic and traditional theoretical knowledge-based study and that has brought about the extensive application of management principles along with engineers.
Civil Services
Another important service that you can join once you become a specialized engineer is the civil services which include Indian Administration Services, Indian Civil and Monitoring Services which require rigorous preparation and intense study since you have to appear for an entrance examination before you are qualified for each of those positions. But becoming an engineer would help you shine in this profession since you have the logical reasoning skills and the mathematical aptitude that is required for progressing through the different gradual stages of the aforementioned examinations.
Thus becoming an engineer and spending your active service life is one of the most lucrative and incentive-based opportunities that one can have. Moreover, the campus placement opportunities provided to students today make the entire prospect even more interesting.
We provide student-centric education and training on cutting-edge technologies to make the students globally competitive and socially responsible citizens. Click here to know more about us