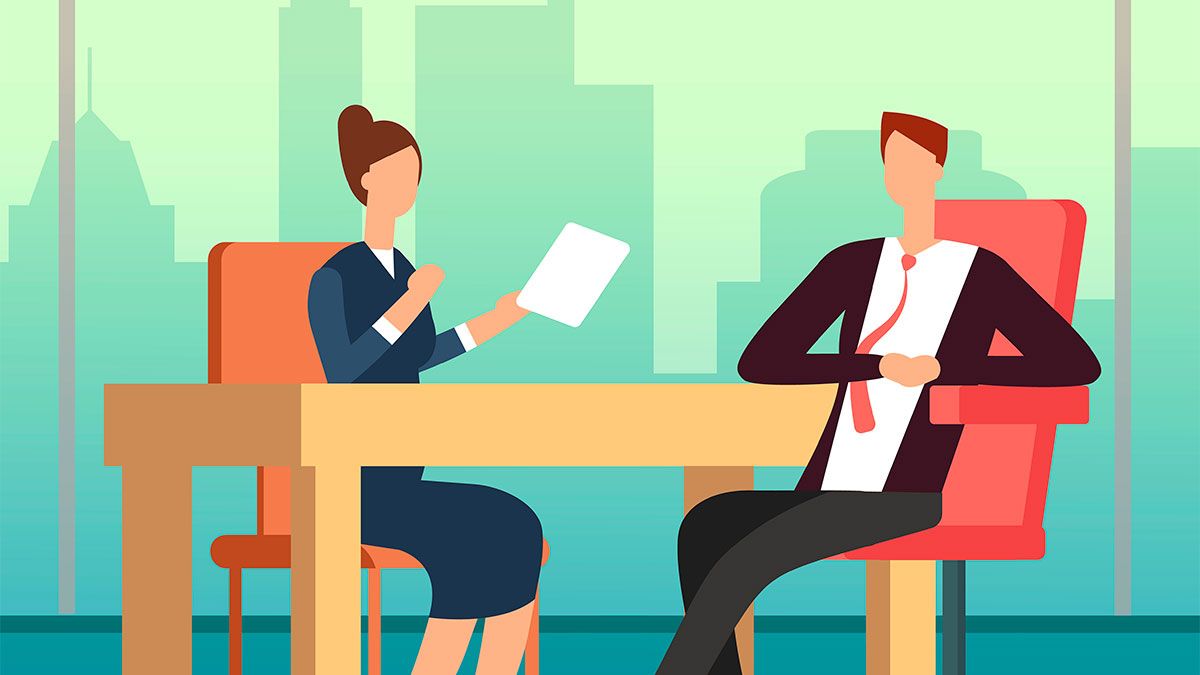 Placements are an important part of the graduation process. As you approach your final year of engineering, companies try to pick students up as freshers, who would learn and contribute to the company's various projects and services. Companies hire students who later join them as young graduates. In order to do that, students need to attend the interview round that the hiring company conducts. Once a student passes these rounds, they get hired. However, there is a wide range of things that could go wrong in your placement interview. Let us take a look at what those factors are and how to cope up with them.
Overconfidence is a Bane
You may be confident about yourself. Don't show it too much. The panellists are experts at gauging who is being overconfident and who isn't. Speak only about what you know very well and don't feign knowledge where you don't have. Your prospective employers aren't looking for robots to work for them. Having knowledge is definitely an advantage and a plus.
What you can do is prepare what you know thoroughly and then present that part will confidence. Tell them clearly if you don't know something.
Having a Bad Resume 
It is considered an excellent practice to keep your resume sweet and short. Most resumes find themselves in the trash can if they don't convey their skills and abilities properly. A lengthy resume takes time to read. No interviewer in the world wants to spend much time after one candidate.
What you can do is try to shrink your resume to two pages, preferably one. This way you can withhold some information, which you can talk about in the interview. Keep the font sizes, headings consistent. Use a template if you are unsure of designing a resume. The internet is filled with excellent templates to make an appealing resume
Dressing Up for Interview
In a formal setting, it is imperative you wear proper clothes. Not wearing proper formal attire will cause the panellists to think you aren't serious. This might even lead to rejection pretty quickly, maybe even before the interview begins. Even something as small as an improperly tucked in shirt is noticeable to the sharp eyes of the interviewers.
What you must do in this case, is to get your hands on a couple of well pressed and clean shirts, with a well-complimenting pair of formal trousers. You don't have to necessarily match colours as long as what you wear is presentable. There is also no need for wearing brand new clothes either. Your regular formal shirts and trousers will do. You can even carry an extra dress on the day of the interview if you fear soiling your attire as a backup.
For girls, a good skirt and a formal shirt work very well. You may even wear a long skirt if you're not comfortable wearing knee-length skirts; just don't make it a Midi-skirt or a maxi dress with frills or a fancy print. A plain one will do. Some companies also allow non-fancy salwar-kurta for women. Be sure to check before you show up as such. Again, there is no need for brand new clothing; simple but elegant dressing will do.
Fumbling During Interviews
This is a very common problem faced by youngsters when they're trying to find the best answer to the question asked in the quest to impress the panel. It is absolutely okay to feel nervous about an interview. However, fumbling for words when trying to put up your thoughts can cost you your selection. Take a few seconds to compose your thoughts and the flow you would answer the question in.
What you can do is a practice in front of the mirror. There are a wide plethora of commonly asked interview questions on the internet along with some good answers. Don't copy those answers. Build your own answer which suits your personality and knowledge. Practice your answers multiple times in front of the mirror until you are able to flawlessly recite them while making them appear normally toned.
Fearing Rejection
Don't fear rejection. Sometimes you may not get selected despite doing everything right in your view. It is fine to be rejected, don't worry. Not every company will be eager to hire everyone. The fear of rejection may overtake you during the interview and you might fail to answer the questions you know perfectly well.
What you can do is take the thought of rejection out of your mind while entering the interview room and answer the questions directly without any rejection hindsight. This is of course easier said than done. However, not losing hope is the key here. After you get rejected, prepare for the next one and stop thinking about the interview that has gone.
MLRIT and Placements
MLR Institute of Technology is a renowned institution situated in Dundigal, Telangana. An autonomous institution affiliated with the JNTUH, MLRIT takes pride in its excellent track record of placements and quality education. The institute is one of the top 10 engineering colleges in Hyderabad and brings out the best in its students so that they have a bright future ahead in their lives.
Admissions at MLRIT are open. You can find the brochure here. You may also visit the college website for more information on MLR Institute of Technology.