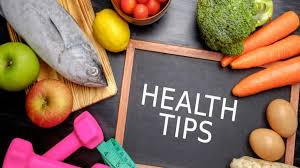 The season of examinations has arrived. The ISC and CBSE boards examination are round the corner. Along with that, the higher secondary state board examinations are also being held. Students from classes 10 and 12 are preparing themselves to face the biggest challenge yet of their fledgling educational career. With dreams and aspirations in their eyes to become world-beaters, these students are expected to put in their best in the aforementioned examinations. It is not only the students who are involved in the process of preparing for an examination. His social circle, his support system including his friends and family members form an important niche and a crucial part of the process. Since they are the ones who are also making the required sacrifices, the success and failure of the student become a part of their life as well.
Personal Hygiene
Amid such intense pressure, the student is bound to buckle down if he does not receive adequate support from his support framework. Therefore not only is the presence of the social circle important. But the students must also be in supreme physical and mental space to appear for the examination. A balanced and relaxed state of mind is the best circumstance to be in for a student who is approaching his board examination.
Maintaining a Healthy Eating Habit
The foremost criteria are to maintain a healthy eating habit. Regularized eating rather than accumulative eating helps in this regard. Regularized eating means that the person would consume the food in regular intervals. For example- a sufficient breakfast would be followed by a healthy lunch, an evening brunch, and a light dinner at night. The sequence of having the meal at the right time must be followed. In accumulative intake, however, the student eats at irregular intervals. Even though he is eating in sufficient quantity, the nutrients are not getting the necessary time to act on the body. Therefore the required amount of nutrition is lacking.
Avoiding Junk Food
The second important step is to avoid junk food. Junk food articles refer to those which are high on calorie and other fatty acids. They increase the cholesterol level in the body. Although they are tasty, the nutritional value supplied by them is nil. Therefore junk food must be avoided during such times. It is very important to keep the immune system of the body free from all problems. Thus it is beneficial to avoid junk foods that impact the body and lead to the development of immunodeficiency. Junk Foods also hurt the digestive system.
Intake of Fluids
Intake of adequate fluids is extremely necessary. To keep the body hydrated and active, fluid intake is of paramount importance. Fluids refer to nutritional liquids like protein shakes which improve the muscle strength of the body. They also provide you with the necessary amount of carbohydrates to maintain your stamina and energy levels. Therefore you will be able to work for longer durations without taking much rest.
Good Sleeping Habits
Although it is an underrated fact, sleeping as critical as any other function. Adequate rest is very important if you are looking to prepare thoroughly for examinations. Your sleep cycle plays an important role in this regard. Sleeping and getting up at a particular time is very important. It is recommended that you must have a sound sleep of 8-9 hours. Only then can your body function properly throughout the day.
Engaging in Exercises and Maintaining Personal Hygiene
We would first dwell on the importance of engaging in exercises and yoga. Exercises help in keeping the body fit and healthy. Your blood circulation level is kept balanced through exercises. Moreover, activities like jogging and walking regularly help you burn fat and thereby helps in maintaining the necessary amount of stamina. You can thus conserve energy and can further use it for productive activities like studying for longer hours and investing more time in preparing the lessons of the examination. We now come to the important facet of maintaining personal hygiene. You must bathe twice a day and maintain other habits like brushing twice a day. Other regular hygiene maintenance activities must also be performed diligently.
Maintaining Mental Health
Finally, Mental Health is as important as physical health and well-being. You may be strong and well-built from the outside. But if you are suffering from anxiety, depression, and mental trauma then you would not be able to focus on the productive activities at hand, however, physically fit you might be. Therefore taking care of mental health is an extremely important aspect of the overall development and maintenance of the health and well-being of a person.
Importance of Health and Well-Being at MLRIT
MLRIT being one of the biggest private engineering colleges in the country lays special emphasis on health and well-being. The campus has all the necessary measures and infrastructures that contribute to keeping the students fit and healthy. An active and well-equipped gymnasium, table tennis room, outdoor sports area, and recreation centers are just a few examples of how MLRIT tries to inculcate the spirit of healthy living among the students. All year round MLRIT organizes sporting activities and co-curricular competitions in which the students can participate and therefore engage themselves in an area outside their studies and educational curriculum.