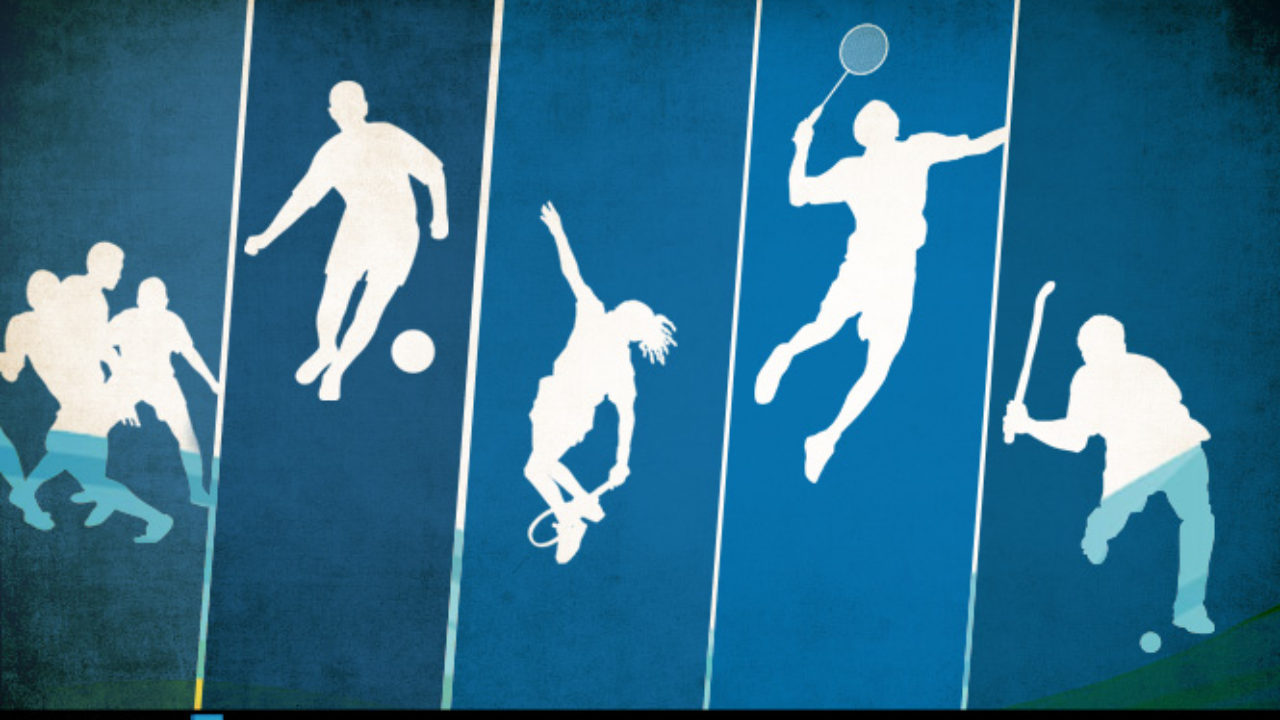 Sports- the activity that tests the physical capability and mental toughness of a person in the field of play is considered to be one of the primary and most important social activities in the daily chores of a student as it benefits in maintaining a certain level of body fitness and helps you keep in shape with the ensuing norms of enthusiasm and physically strenuous activities and jobs. Thereby only sports provides you with the perfect platform to generate a structural understanding of the core importance of attaining a certain level of agility and flexibility that is extremely important in the functioning of an individual and following are some of the important reasons why sports is beneficial in a student's life-
Improvement in Physical and Mental Health
The biggest advantage that sports garner in your life is the basic feature of generating benefit through improvement in physical and mental health and well-being in social activities. When you are engaged in one form of sporting activities, you tend to become physically active and this leads to an improvement in your body resistance and capacity and therefore it is very important to have a proper physical frame of mind. Along with that, the aspect of mental peace is also very critical for the understanding and implementation of body-balance which assists in the complete harmonious functioning of the body. Being in an active mental and physical space is therefore considered to be one of the primary benefits offered by the engagement with sporting activities.
Helps in understanding of life-skills
When a student is engaged in a sporting activity, he/she gets to learn the true essence of life and the associated disciplines which helps him/her in understanding the social environment and helps a person in improving his level of social intellect and interaction which is critical for generating productive results through the perfect synchronization and harmony between action and the reaction. Social interaction is imperative for sustaining in the society and that need is fulfilled through the perfect understanding and balance generated through the performance of human skills which are generated through the perfect symphony established between the mind and body.
Learning the principles of time-management and discipline
Sporting discipline is extremely important for generating productivity in work operations as it is considered to be the basic prerequisite for the growth and functioning of the mental and physical aspects of human-understanding. Understanding the discipline engages the students in a variety of interesting activities that would not only help in generating ideas that would lead to progressive growth and encouragement and would also help the students in understanding the importance of managing time which must be done judiciously so that wasteful activities do not take place.
Improved Leadership Qualities
One of the basic understanding of sporting disciplines engages the student in helping build his psychological make-up and assists in generating productive results that would help in garnering improved leadership abilities and thus he would be able to develop qualities like leading a squadron of other professionals, motivating his teammates and identifying the areas where improvement is necessary and thereby generation of productive results is possible.
Helps in improving team-building qualities
Sporting activities help in improving team-building qualities where individuals with different ideas and different perspectives come together on a common platform with a common objective in mind- to generate the best result and aim for success in their respective field and area of expertise. Sports also help in creating unity in the team-building process which would later help in building a successful and competent team of professionals.
Helps in Building Sportsmanship Spirit
Sporting Disciplines and understanding the value of sports helps in building sportsmanship spirit and the individuals engaged in the sports would be capable of dealing with success and failures more productively. They would understand that winning and losing is a part of the process and would thereby be essential for generating an understanding of how sports can be beneficial for human progress.
Helps in Boosting Self-Confidence
Finally, engagement in sporting activities helps in improving and boosting the self-confidence and the morale of an individual as he/she would be charged up to perform better.
The club rooms and the open ground area present in the MLR Institute of Technology is an encouraging factor for students who are enthusiastic about sports and outdoor games. The college has Indoor training facilities for sports like badminton and table tennis are available. Grounds for football, cricket, etc. are also made available to the students.
Moreover, the college wholly offers an effective encouragement for the students to participate in the sports which form such a critical area of functioning for every individual student. This helps the students develop mental toughness and a social understanding of the principles of motivation and morale.