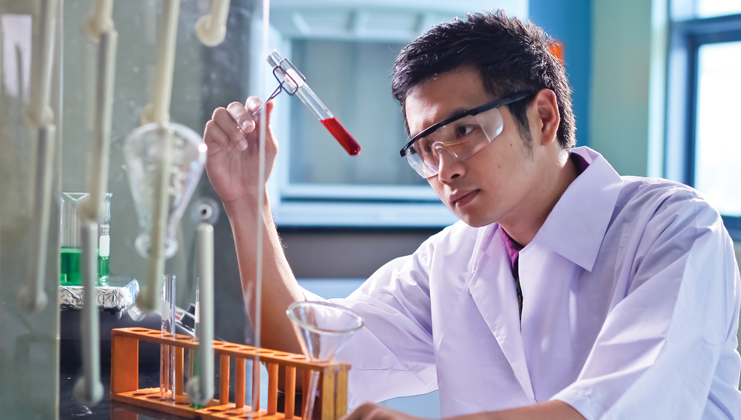 Engineering comes with various disciplines in the field of mechanical, architectural, software, etc. Therefore, engineering is a constructive profession generating utility in the market and helping institutions derive a general benefit from the functioning of the engineering principles. However, some engineers are required to practice in the labs and perform lab-oriented functions and operations. We all know that working in a lab environment entails some sort of safety precautions that must be undertaken by the engineers to avoid accidents and mishaps and therefore the engineers should maintain the lab-safety protocols so that any problems can be avoided. Thus the following safety measures can be adopted while working in the laboratory-
Additional Safety Equipment must be deployed
The first measure that must be taken by an engineering student while working in a laboratory is to deploy additional safety equipment while working. For example- at times the engineers are required to work with machinery that primarily works on electricity and function according to the principles of current generated through the electrical devices present in the laboratory. Thus while working with such safety devices, the engineers must be careful to deploy adequate safety equipment like wearing protection suits, kits and using gloves and other requisite protective equipment. At times the engineers have to work with chemicals that if they drop on the skin can cause third-degree burns and could also cause irreparable skin damage. Therefore protective safety equipment is a must for working in the laboratories.
Appropriate Laboratory Attire should be maintained
Secondly while working in the laboratory, there is a uniform dress code that must be maintained by everyone who is performing an activity in the laboratory. Thus the appropriate laboratory attire prevents you from wearing open-toed shoes because if a chemical drops on your toes then you can suffer from extreme pain and it can also be responsible for burns that would deal permanent damage to your skin. Moreover in a laboratory, you should also avoid loose-fitting clothing and synthetic apparel. Since in a lab you are also required to work with Bunsen burners of the industrial category, wearing synthetic clothes exposes the risk of you catching fire quite easily and therefore a massive accident can take place. Therefore wear lab attire all the time while working in a lab environment.
Read more: Looking for the Best Engineering Colleges in Hyderabad? Why Should You Choose MLR Institute Of Technology?
No wearing of Jewellery in Laboratories
You should avoid wearing ornaments, jewelry, and accessories while working in a lab. Remember that you are in a professionally hazardous environment where certain protocols are to be maintained to undertake the safe operation of the activities. Therefore following the required guidelines is very important to avoid any problems associated with the handling of machinery and the requisite functioning of the lab resources. Thus while entering the laboratory, take off the jewelry or the ornaments that you have and then enter the lab premises. Jewelry could get damaged while you are involved in a rigorous lab operation causing significant damage which you might regret later.
Long Hair should be tied while Working in a Laboratory
You must be up with the fashion trends and fancy having long hair. But when you are working as an engineer in as hazardous an environment as a scientific laboratory, you must be very careful about your hair. For example- You may be very engrossed in the work you are performing in the lab. A lab environment is constantly occupied with machinery which runs on electricity and therefore they are near you while you are working in the lab. Therefore while you are engrossed in your work, your long hair may get stuck with machinery and you can come across a terrible accident that might result in horrific circumstances. Therefore tie your hair at the back while working in a lab environment. That would help you from disastrous situations that may take place.
Cyber Security safety
It is important to have to build a strong password. It is even more imperative to have a two-factor authentication system. This help two layers of security measure. In case if a hacker can accurately guess the password, there is still an extra security measure to ensure that your account is not breached. Taking cybersecurity safety measures is the needful practice every engineering student should follow if one is pursuing academics in IT.
No Food and Beverages to be allowed in the Laboratory
A Scientific Laboratory is a properly sanitized and clinically aesthetic environment that must be kept in that manner since complex scientific operations can only take place in a properly distilled environment that contains an insignificant amount of particulate and impurities. Whenever you introduce external elements like food and beverages into the lab environment you run the risk of introducing external impurities that would destroy the nature of your lab environment and would thereby disrupt the functioning of your environment.
Lab Facilities at MLRIT
Lab Facilities at MLRIT are advanced and developed with the presence of all the required safety elements and precautions making it one of the most scientifically developed lab infrastructures in the country. Following are some of the prominent lab facilities functioning in the institute- Engineering workshop Lab, Fluid Mechanics & Hydraulic Machinery Lab, Computer-Aided Design and Computer-Aided Manufacturing Lab (CAD/CAM Lab), Heat Transfer Lab, Thermal Engineering Lab, Machine Tools Lab, Production Technology Lab and mechanics of Solids lab, etc.
Therefore only by following the aforementioned safety precautions can an engineer avoid accidents and work in a properly oriented and pure scientific lab environment.
Thus MLR Institute Of Technology functions as one of the most popular educational institutions attracting a cumulative number of students every year owing to its well-built infrastructure and a lasting promise to provide the best educational facilities.
We being one of the best colleges in Hyderabad offers aspiring engineering to upscale in innovations and work on a wide range of project and gain vast knowledge on the same. Know more about us here.