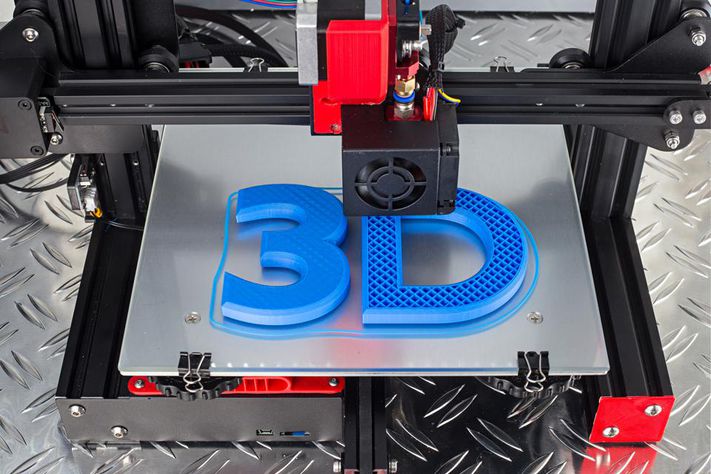 Computer Systems have developed over the years. Initially, it was just a box of information where basic software functions could be performed. Now, with the Internet, the scenario has changed. Internet applications have changed the functioning of computer systems. Accessing information has become very easy. One of the primary advantages of such a system is the development of animation.
3D or Three-Dimensional Printing has become an outcome of such development. Earlier physical printing used to be done. A file used to be input into the system. Then the information used to be printed through a printing machine. With 3D printing, such a method has changed. It is the act of converting physical items into three-dimensional items of study. Layered material is created through 3D printing. Each layer is a horizontal cross-section of the physical object.
3D printing has found extensive application in different areas. Internet facilities have helped people access 3D Printing. Following are some of the areas which have shown great potential for 3D Printing-
Medicine Industry
Firstly it has been useful in the medical industry. You must be familiar with skin-tissue grafting. Earlier replacement of tissue through operations. Skin removal and Skin Implants used to take place physically. That concept is now obsolete. Through 3D Printing Implants and Prosthetics, newer methods have evolved. 3D Analysis has also changed the way medical ethics has evolved. Layers of living cells are deposited onto a gel medium. They are slowly built up to form three-dimensional structures by using inkjet techniques.
Also Read: Looking for the Best Engineering Colleges in Hyderabad? Why Should You Choose MLR Institute Of Technology?
Aerospace and Aviation Industries
3D Printing has found extensive usage in Aerospace Engineering. 3D models and designs are regularly used. Aerospace Designing has become a norm for today's technological environment. Aviation Industries also utilize 3D designs and textures. Firstly, while making aircraft, testing aircraft problems is very important. Once the aircraft is made, no alterations can be made. Therefore if a 3D model of the aircraft is prepared beforehand, alterations and corrections can be made. Thus further, alterations can change the functioning of the aircraft system. Aviation Industries similarly utilize 3D applications. Designing 3D models is very important.
Automobile Industry
3D Printing has always been a very important part of the Automobile Industry. Earlier 3D Printing was utilized for designing. Suppose a car was made by assembling all the parts. After a car was made, designs were required on its surface to make it look attractive. Attractive designs were possible through 3D Printing. 3D Printing was essential in making designs and patterns on the surface of the automobile vehicle. Nowadays however the concept has changed. Nowadays, even in basic functions, 3D Printing is used. For basic functional operations, 3D Printing can be useful. Therefore 3D Applications in the Automobile Industry have become very important.
Industrial Printing
3D Printing is utilized industrially. It is used to create model designs. Model or prototype structures are used for manufacturing and research purposes. The process is called Rapid Prototyping. 3D Printing saves a lot of time and effort. For physical printing, you need a machine and a lot of paper. A huge cost is incurred on procuring paper. This is saved in 3D Printing where the presence of software is enough. Prototyping Injection creates 3D models. 3D Models are more clear and can convey important information more efficiently. Although the cost of purchasing them is high, it is a one-time investment.
Architecture
3D Printing is extremely resourceful in architecture. Earlier, physical models of blueprints were important. Before designing a house, you needed a blueprint.  Without a blueprint, you could not create a building. Nowadays, blueprints are unnecessary. 3D technologies can help build model designs very easily. Architectural designs and components can be made through 3D printing. Tremendous improvement has taken place in architecture owing to 3D Printing.
Personalized Printing
3D printing holds vast potential to interpret imagination into reality. 3D Designing and Art have become very important. Virtual Reality Techniques utilize 3D Printing. VAR and AR have become composite parts of the 3D Printing process. As Digital art has evolved, 3D Printing has gained pace. It has rapidly become a major means of software development. Personalized Printing has encouraged technological growth.
Future of 3D Printing
There is huge potential for development in 3D Printing. Given the huge bank of opportunities in this sector, 3D Printing has major applications. The rapid development of this technology can bring about improvement in basic functions. More industries in the future will adopt 3D Technology. Considering the prediction, startups and entrepreneurs in India are seeing immense potential in 3D printing technologies. Many companies are utilizing 3D Applications for designing and other functions. 3D Printing has impacted almost all major industries in the country. Prototype Creation is an important part of 3D Printing. Therefore the elimination of errors in the ultimate process is very important.
MLR Institute of Technology is focused on encouraging students to develop their own 3D printing models according to the student's vision and innovation. Moreover, the institute gives exposure to the student's projects related to 3D printing.
Thus MLR Institute Of Technology functions as one of the most popular educational institutions attracting a cumulative number of students every year owing to its well-built infrastructure and a lasting promise to provide the best educational facilities.
We being one of the best colleges in Hyderabad offers aspiring engineering to upscale in innovations and work on a wide range of project and gain vast knowledge on the same. Know more about us here.